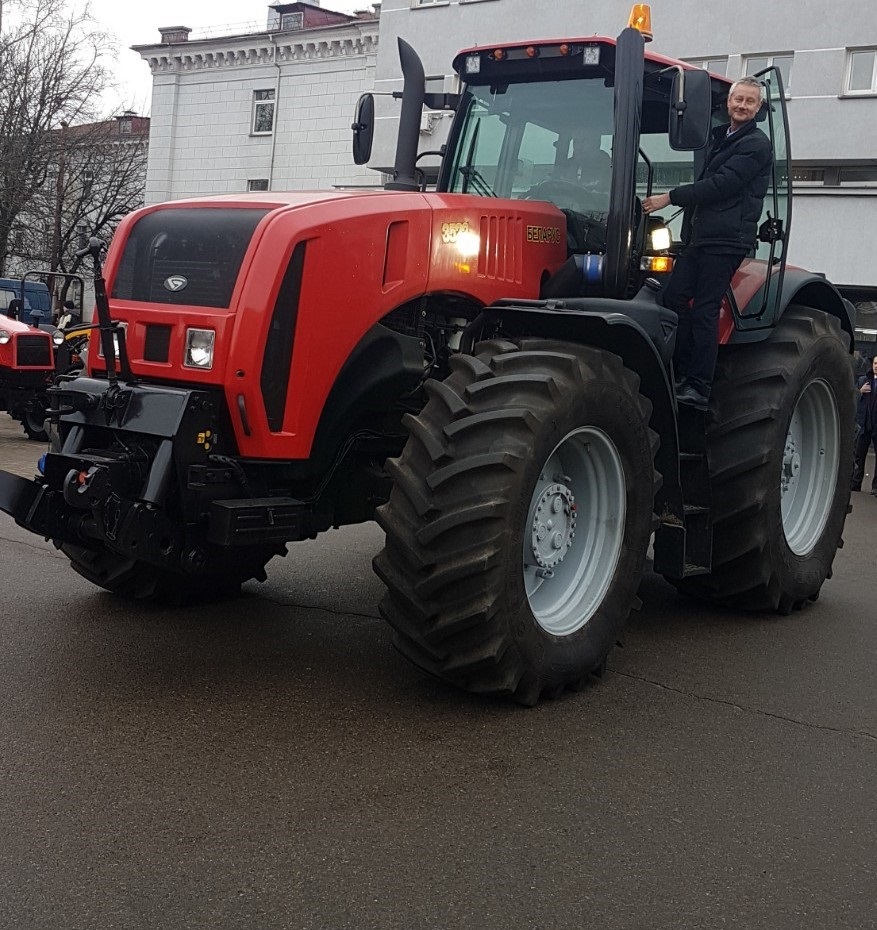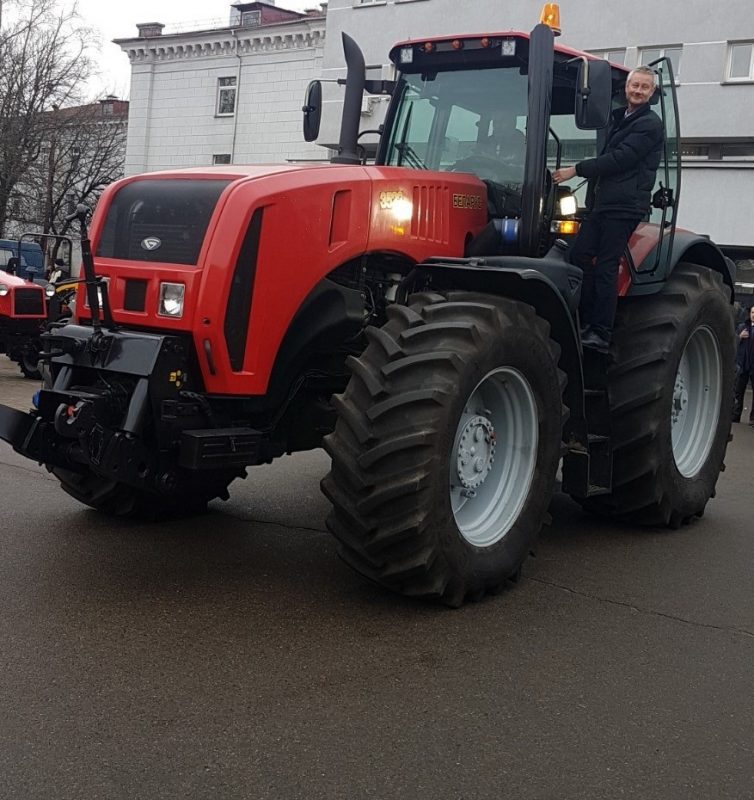 Categories:
News
/
Announcement
Tractors, trucks and a rapid charged bus: decarbonising transport in Belarus
Keith Budden took part in a UK trade delegation visit to Minsk to develop partnership opportunities in electric vehicle charging, including a bus that could charge in 5 minutes, and decarbonising transport through collaboration.

Last week I participated in a UK trade delegation trip to Minsk, the capital city of Belarus.
It's a fascinating country – I was really impressed by the level of engineering skills and the bright, well-educated population.
Everything happens on time (nothing is ever a minute late) and it was a very professional and well organised trip. Thank you to the Belarus Embassy in London and the British Embassy in Minsk.
The delegation consisted of seven people from organisations in the Midlands focusing on low emission transport: Cenex, Nottingham City Council, Nottingham Community Transport, Coventry University, CAD CAM and Coventry & Warwickshire growth hub.
We were there to specifically look at electric buses and electric vehicle charging, to get a better understanding of the automotive and the heavy vehicle sector in Belarus, and to develop partnership opportunities working around decarbonisation of transport.

Charging buses in five minutes
I had some very interesting conversations at the BKM factory, who already have one of their buses in Nottingham about to commence a trial shortly.
They have cleverly developed a vehicle with super-capacitors and a Li-ion battery – so a big power unit that can take power very quickly – which means the capacitors can accept a charge at 350kw, and give you a 20 mile range in the bus.
#british delegation visited @HoldingBkm @Transport_Nottm @CenexLCFC @CW_GrowthHub @tradegovuk @JudithSlaterFCO to discuss #zeroemission technologies. pic.twitter.com/v93a6rqYPJ

— BKM HOLDING (@HoldingBkm) March 4, 2020
At the end of the route the driver parks up and connects to a pantograph with rapid chargers on the end and receives power without having to get out of the vehicle.
The charge takes about 5 minutes and then you can go back down the bus route.
It's ideal for shorter, regular bus routes, especially for bus rapid transit; the bus itself is much cheaper, charging is much quicker because you have the super-capacitors and weighs less so you can get more passengers onboard.
It looks to be a really clever and sensible solution, and ideal for specific routes in the UK.

Decarbonising heavy vehicles
We also visited the world's largest tractor factory in Minsk which makes 15% of the world's tractors, and the BelAZ factory which makes 30% of the world's dumper trucks (I've never seen such a big truck in my life!).
We had a long conversation on how to decarbonise these heavy vehicles; it's not easy and the solutions are not as obvious as they are in the small car and bus world – we discussed drop in fuels, electrification and hydrogen, but it looks like they might go towards biomethane or CNG fuel.
The BelAZ trucks already come with electric motors, driven by diesel generators and they're currently working on regenerative braking which are big steps in the right direction.
Building a network
Additionally, I was there to develop relationships with the state-owned oil company Belorusneft, and to support the development of an electric vehicle charging network for the country.
At the moment there are around 360 electric vehicles on Belarus' roads, with about 250 chargepoints – still a very low uptake but I did spot an BMW i3 and a few chargepoints while I was there.
I took part in a large press conference with Belorusneft to launch the Malanka network which will grow the number of chargepoints to over 600 by 2022, preceding the uptake of EV ownership, and there are opportunities there to establish businesses that offer catering or services while the car is charging.
Keith Budden @CenexLCFC took part in joint press-conference with #Belarusneft to develop in #Belarus EV-charging infrastructure with the estimated investment of 150 mln Euro.#EVBelarus #decarbonisation #ClimateChange
https://t.co/40cGHmWeZj pic.twitter.com/m3Sj2q1pqx

— Dmitry Sudas (@dmitry_sudas) March 5, 2020
The questions asked by those in attendance were exactly the same as you would get here: how exactly do you make sure the chargepoint hasn't been blocked by a petrol or diesel car; how do you ensure they are working and reliable – no different to the challenges we face here.
They're still trying to understand if EVs will really take off, so it was good to dispel a few myths during my presentation and in my answers.

Clean energy

Another challenge is to understand what charging infrastructure will be most effective as most of the population in the cities live in apartments, roughly 90%, so home charging is just not going to be an option.
My view is to move to rapid chargepoints. They won't be looking at low power chargepoints but what type of rapids and how many can move to superfast chargers, up to 350kw.
They also want to look at how to integrate those into an energy system that is currently reliant on a lot of gas, but with a move to nuclear, combined with wind and solar power, in the near future.
Collaboration
We need to see how we can bring the experience of the 30,000 chargepoints and 250,000 plug in vehicles here in the UK, and the 15 years of experience at Cenex, and bring that knowledge to Belarus' emerging network so they don't make the same mistakes.
Our warm congratulations on successful EV-trade mission of 🇬🇧 companies to 🇧🇾! We hope that the ideas and initiatives, generated during the mission, will be transformed into mutually beneficial projects in EV-area and will contribute to preservation of the Global Environment! pic.twitter.com/0Ls6UVav0p

— Belarus Embassy UK (@belarus_emb_UK) March 6, 2020
If we can get the charging network working right for those who can't charge at home in Minsk, we can use the lessons learnt across the Midlands and UK.
A lot of the focus here is on charging at home, but we'll soon have to deal with the secondary issue of charging for those who live in a flat or without a driveway.
By collaborating and sharing knowledge and innovation across the transport sector, we can find the best solutions for the different decarbonisation challenges we face.
Get in touch to find out how you can lower your emissions.