Reduce your environmental impact with low emission transport and energy infrastructure technologies.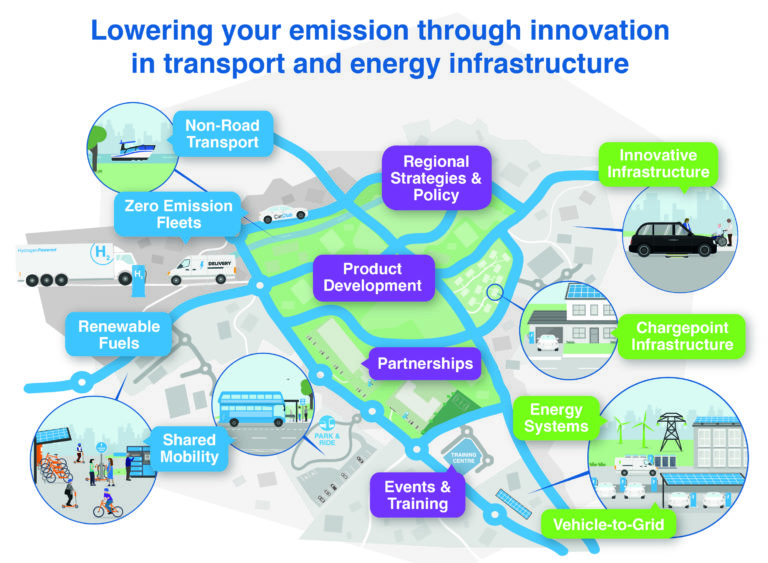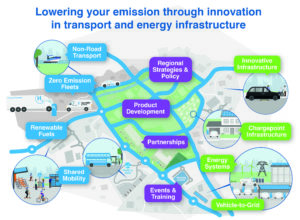 Cenex was established as the UK's first Centre of Excellence for Low Carbon and Fuel Cell technologies in 2005.
Today, Cenex focuses on low emission transport & associated energy infrastructure and operates as an independent, not-for-profit research technology organisation (RTO) and consultancy, specialising in project delivery, innovation support and market development.
We also organise Cenex-LCV, the UK's premier low carbon vehicle event, to showcase the latest technology and innovation in the industry.
Our independence ensures impartial, trustworthy advice, and, as a not-for-profit, we are driven by the outcomes that are right for you, your industry and your environment, not by the work which pays the most or favours one technology.
Finally, as trusted advisors with expert knowledge, we are the go-to source of guidance and support for public and private sector organisations along their transition to a zero-carbon future and will always provide you with the insights and solutions that reduce pollution, increase efficiency and lower costs.
Together, we can lower your emissions through innovation in transport and energy infrastructure.
View our projects and case studies to see more of the work we do.
Independent:
Truly impartial advice you can trust, based on in-house findings rather than manufacturer calculations.
Not-for-profit:
Driven to reduce the environmental impact of transport, energy and infrastructure, not by profits or returns-on-investment.
Experts:
Access the best possible low emission solutions supported by evidence-based research, consultancy and models.
To find out more, and view the projects we are currently working on, select a team below: -