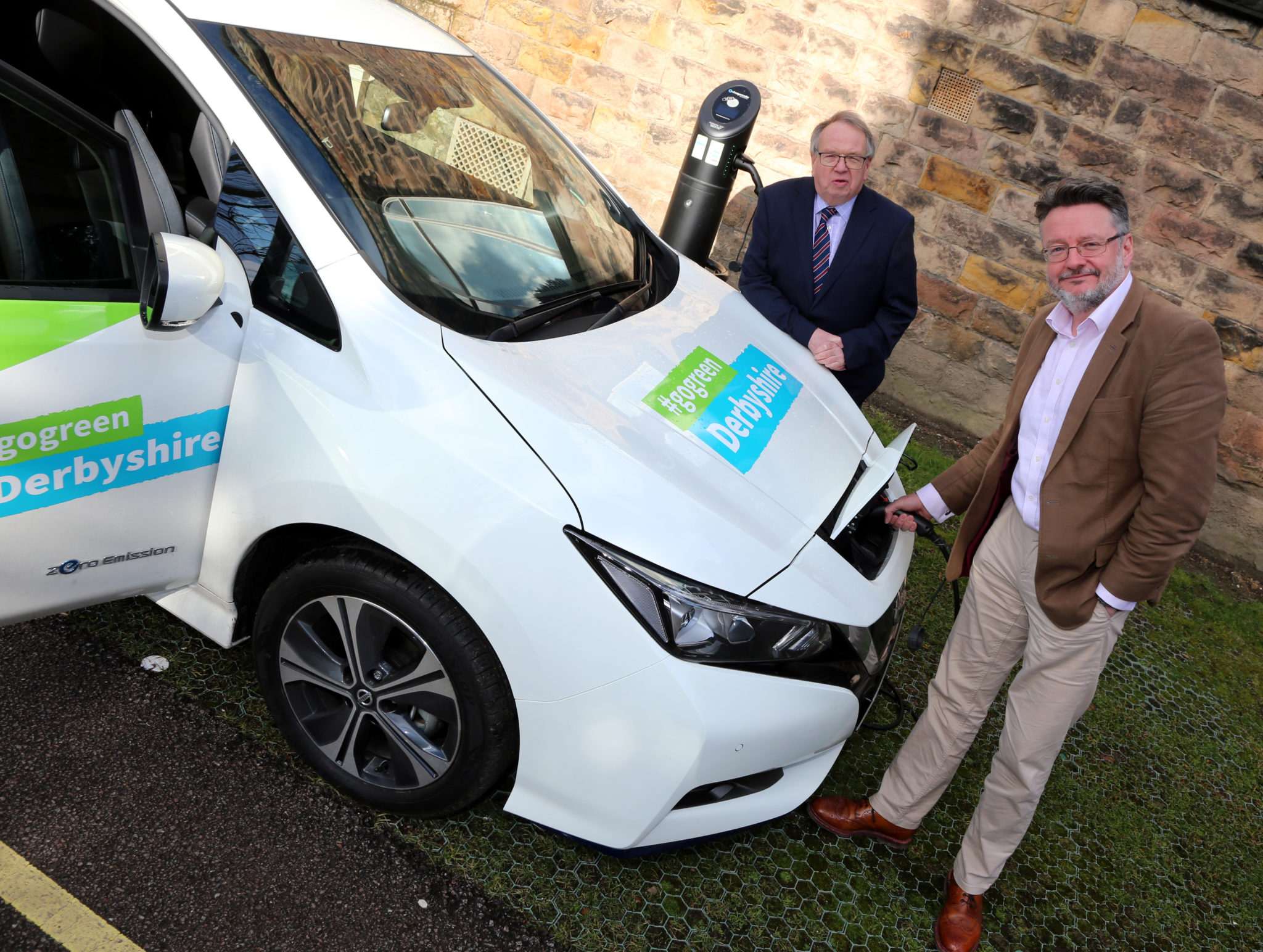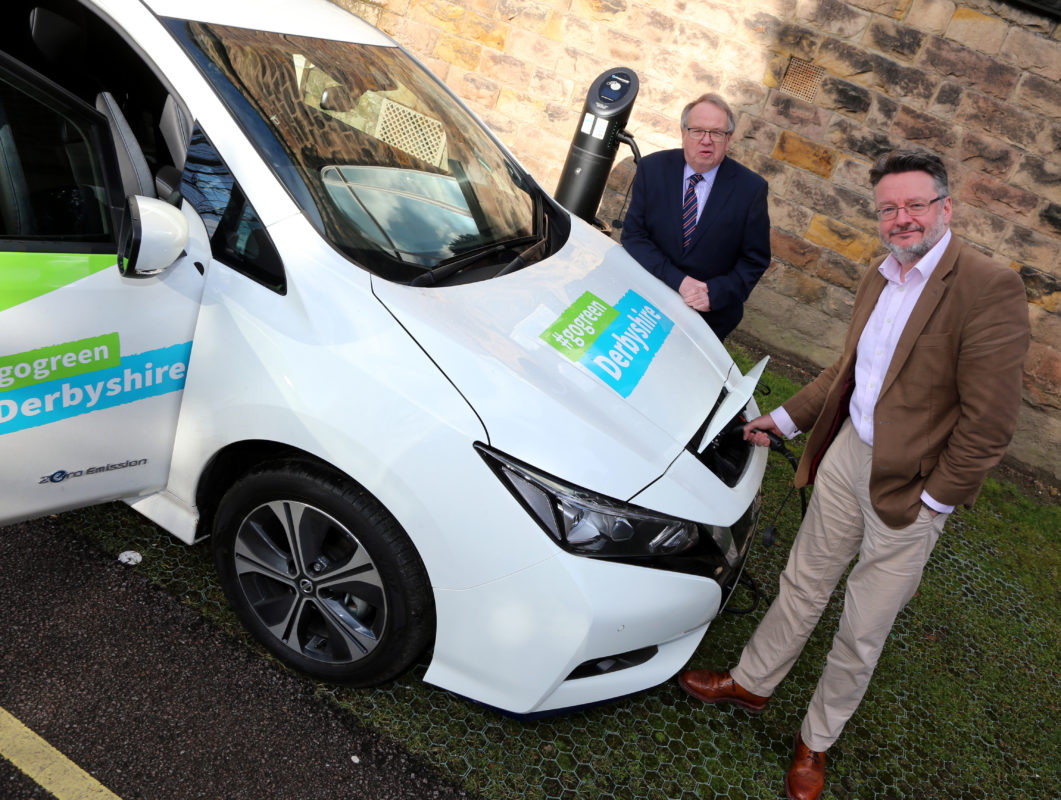 Categories:
Cenex Updates
/
News
/
Announcement
/
Press Releases
£100,000 funding awarded to supercharge sustainable travel around Derbyshire
An online platform that will encourage EV usage and car sharing in Derbyshire has been awarded £100,000 funding from Sub-national Transport Body Midlands Connect, it has been announced.
Independent research consultancy Cenex, in partnership with Derbyshire County Council, has been announced as the winner of Midlands Connect's rural mobility competition, receiving £100,000 of funding to develop its proposal for an online Electric Vehicle (EV) charging and car sharing platform.
Once developed, the online platform will allow EV users across Derbyshire to 'rent out' their private chargepoints, giving motorists access to more chargers to power up their vehicles. The platform will also promote car sharing by providing opportunities for people to rent out their cars when they're not using them, meaning that residents without their own private vehicle can get around more easily.
The project will encourage sustainable travel and open up opportunities for EV ownership to groups who may not have benefitted from access to local charging points before, particularly households without off-street parking.
The online platform will initially be targeted towards residents and local businesses, with hopes to expand to tourists in time.
Cenex and Derbyshire County Council will now use the prize money of £100,000 to further develop, test and trial the platform. Following the trial phase, should it be successful, it can then seek funding from either public or private sector sources for its widespread rollout.
Midlands Connect's future of rural mobility competition received submissions from businesses which were asked to present new ideas that could help solve the social, environmental, and economic issues caused by poor connectivity in rural areas.
The winner was announced today at Midlands Connect's Rural Mobility Conference in Melton Mowbray. The conference included panels from competition winners and runners up, as well as the Department for Transport, senior politicians and transport experts.
Midlands Connect CEO Maria Machancoses said:
"Poor transport connectivity can be a challenge for rural communities, with residents often experiencing worse access to amenities and services such as schools, workplaces or hospitals. Our rural mobility competition was created to address these challenges and create innovative solutions that would enhance transport connectivity in isolated communities.
"It's great to see how many people have come together to challenge poorer connectivity at our conference today, particularly those from the Department for Transport, senior leaders and decision makers.
"All our finalists for the rural mobility competition produced innovative solutions to tackle rural mobility – picking one winner was very challenging. We would like to congratulate our competition winner Cenex and look forward to seeing the idea developed in further detail.
"Although there could only be one winner, we will be sharing all information and experience with our partners so that they can set up similar pilot schemes if they wish to do so."
Robert Evans, CEO at Cenex, added:
"Our digital mobility hub has the potential to change the way Derbyshire residents think about transport. By giving people access to information on services such as car sharing, we can improve transport connectivity and reduce harmful carbon emissions from road transport.
"It also gives residents the chance to make some extra money through renting out their own vehicle – at a time when the cost of living is ever-increasing.
"This platform has the power to accelerate the transition to EVs by opening up access to more charging points locally, especially for people without a driveway who may otherwise find charging difficult.
"We are delighted to be announced as the winners of Midlands Connect's rural mobility competition and are excited to develop the idea further with Derbyshire County Council."
Councillor Tony King, Cabinet Member for Clean Growth and Regeneration at Derbyshire County Council, also commented:
"We welcome the support given by Midlands Connect in tackling rural connectivity, something that many counties across the Midlands are challenged with.
"Lower population density often leads to patchy public transport in rural areas and for people without access to a car, this can lead to isolation. The platform proposed by Cenex has the potential to change our residents' lives – particularly those who do not have their own vehicle or share with other members of their household, as well as those considering switching to an electric vehicle.
"Whether it's a student going to college, an elderly person attending a medical appointment or someone just trying to get to work – this platform has the potential to do so much for Derbyshire residents and we are thankful for the opportunity given to us by Midlands Connect. We're looking forward to developing the platform even further with Cenex until it is ready for roll-out."