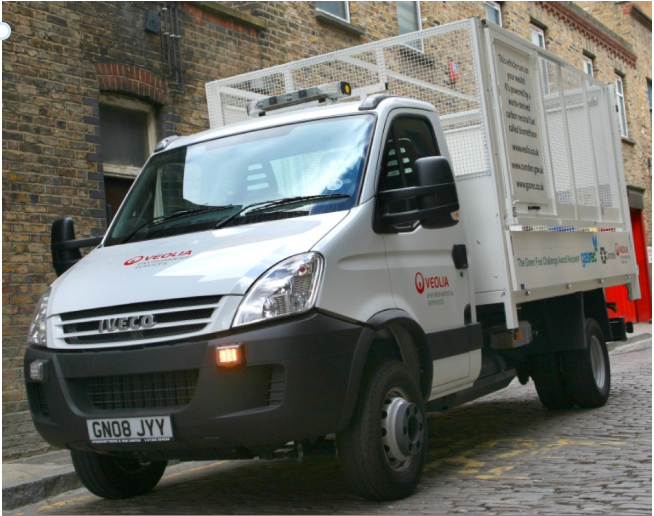 Camden Vehicle Trial
Case Study
The Challenge
The trial compared two Iveco Daily dedicated gas vehicles operating on a street cleansing cycle. One Iveco Daily was fuelled with Compressed Biomethane Gas (CBG) and the other by Compressed Natural Gas (CNG). The trial sought to compare the vehicles with respect to performance, emissions, reliability and usability.
The Development
Financial and evaluation support was provided, with Veolia Environmental Services operating and monitoring the performance of the vehicles on a street cleaning around in the area. Gasrec supplied the biomethane from their facility at the Albury landfill site; Iveco, the vehicle manufacturer, provided technical support to the trial.
Cenex conducted:
Data capture from vehicle logging and surveying driver feedback
Analysis of fuel impact on vehicle consumption and refuelling, oil levels, maintenance and emissions
Evaluation of gas vehicle performance, sustainability, reliability and usability
Data analysis and findings dissemination
The Results
A van operating on CBG would see a reduction in fuel consumption and produce less CO2 and air quality emissions. The CO2 emission savings when switching from natural gas to biomethane were 56% – although a diesel comparison vehicle was not used in the trial, evidence suggests that a further circa 10% CO2 saving could be achieved if comparing biomethane to a diesel equivalent giving an approximate CO2 saving of 66%.
No maintenance issues were experienced with the vehicles during the trial and the oil analysis showed no evidence of accelerated engine wear or insoluble deposits out of normal working levels.