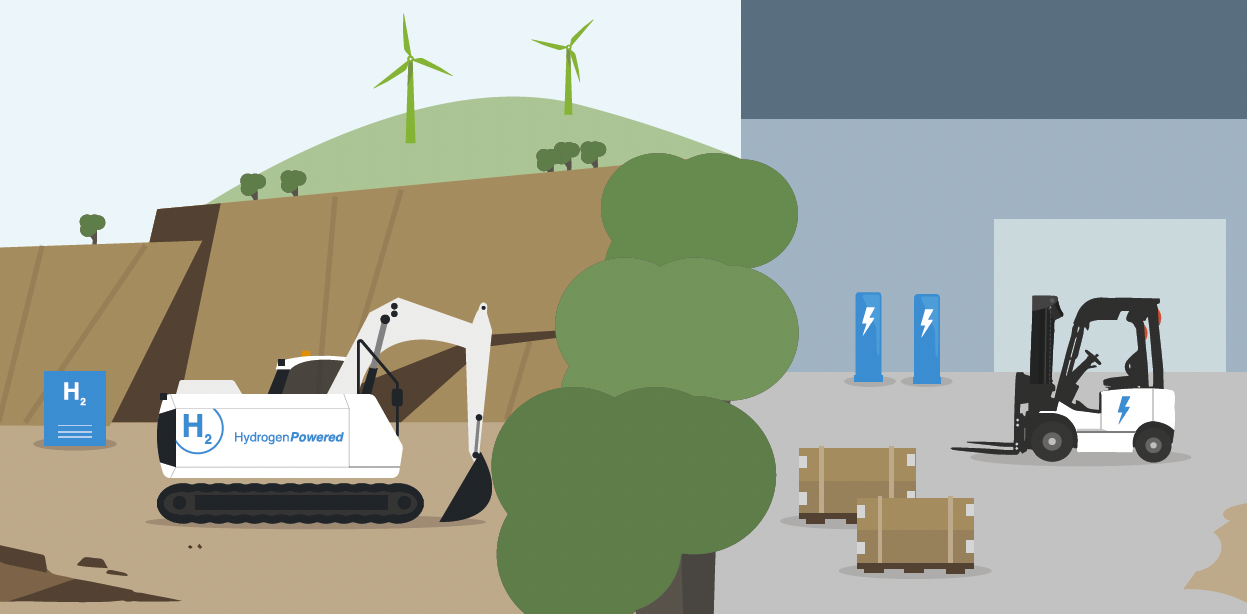 NRMM Decarbonisation Pathway
Case Study
The Challenge
To align with net-zero targets, the UK Government sought enhanced policy for decarbonising non-road mobile machinery (NRMM). In support of policy development, DESNZ enlisted ERM and Cenex's expertise to conduct a current assessment of NRMM emissions reduction potential.
The Development
ERM conducted a comprehensive review of NRMM literature, encompassing UK and global policy drivers and techno-economic analyses. Cenex complemented this work by engaging stakeholders through 21 one-on-one interviews and two workshops. This engagement aimed to uncover supplier and user needs, identify barriers to emissions reduction options adoption, and highlight potential enablers, risks, or opportunities.
The Result
Through workshops and interviews, Cenex gathered and analysed stakeholder insights in key areas: assessing technology readiness levels for alternative NRMM fuels and technologies, outlining a decarbonisation pathway for construction NRMM, exploring infrastructure challenges for future NRMM, highlighting challenging equipment types to decarbonise, and identifying short-term efficiency improvement opportunities and emissions savings for conventional NRMM equipment. These findings contribute to informed policy development for NRMM decarbonisation in alignment with net-zero goals.