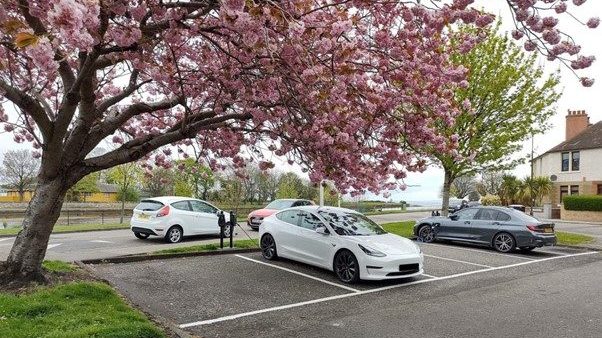 East Lothian Council
Case Study
The Challenge
East Lothian Council (ELC) currently own and operate a large and varied portfolio of Electric Vehicle Infrastructure (EVI). This is a UK-leading network that provides 2.96 kW of simultaneous charging capacity per EV registered in the region.
To-date, East Lothian Council has secured funding for this network primarily through Transport Scotland and OZEV grant-funding. As the level of private investment in the sector grows, grant-funding is expected to be focused on more commercial models with lower subsidy, before being phased out. However, there is still a requirement to expand the network as the number of Electric Vehicles (EVs) in the region continues to grow, particularly as those without a safe place to park and charge at home switch to EVs.
ELC were looking to understand alternative delivery models that were available to them that allow for the continual and sustainable operation, maintenance, and expansion of the network but with less reliance on dwindling grant-funding. They asked Cenex to recommend one option as the most suitable so that it could be considered further within ELC.
The Development
Cenex initially assessed the current state of EVI in East Lothian to act as a baseline for comparison with the alternative options. This analysis included the types, numbers, and locations of EVI as well as the utilisation.
Following baselining, a range of commercial arrangements and funding options were analysed. These options were weighted and scored for different types of EVI (On-street, Destination and Journey) and aspects of their installation (above ground and below ground), operation and maintenance. This analysis produced a shortlist of five options for further consideration:
Do Nothing;
Own and Operate;
Part-Sell Estate;
Leverage Estate; and
Fully-sell Estate.
The main considerations for ELC were the level of control that was required around the choice of locations for EVI, end-user tariffs and the level of internal investment required. There was a focus on On-street (~7kW) and Destination EVI (~22kW), rather than on Journey chargepoints (~50-150kW) for two reasons:
To support equitable access to EVI, since On-street and Destination chargers encourage the consumption of off-peak renewable energy (with associated lower tariffs), and therefore allow those drivers who do not have a safe place to park and charge at home access to comparable prices as those with driveways.
To reduce the carbon footprint, since electricity generated at off-peak times is more likely be generated by renewable sources.
The Result
Leverage Estate was selected by Cenex as the preferred option which best fulfilled ELCs strategic priorities. This option was most likely to deliver accessible and equitable charging, reduce public investment, secure long-term revenue, define a clear role for ELC and manage the Council's risks effectively.
This option uses the comprehensive existing ELC owned and operated network of EVI and the energy purchasing power of ELC as a lever in tender and contractual negotiations to secure an attractive partnership with at least two private organisations. These partnerships will allow private investment to support the continual roll-out of EVI while still making use of any central government grant-funding (as a preferred source of subsidy). Any additional surplus revenue is to be invested in resourcing, particularly of synergistic public, shared and micro-mobility interventions. This reduces long term reliance on grant-funding but allows for a degree of control to be held by ELC which should support ELC's vision for its EVI network.