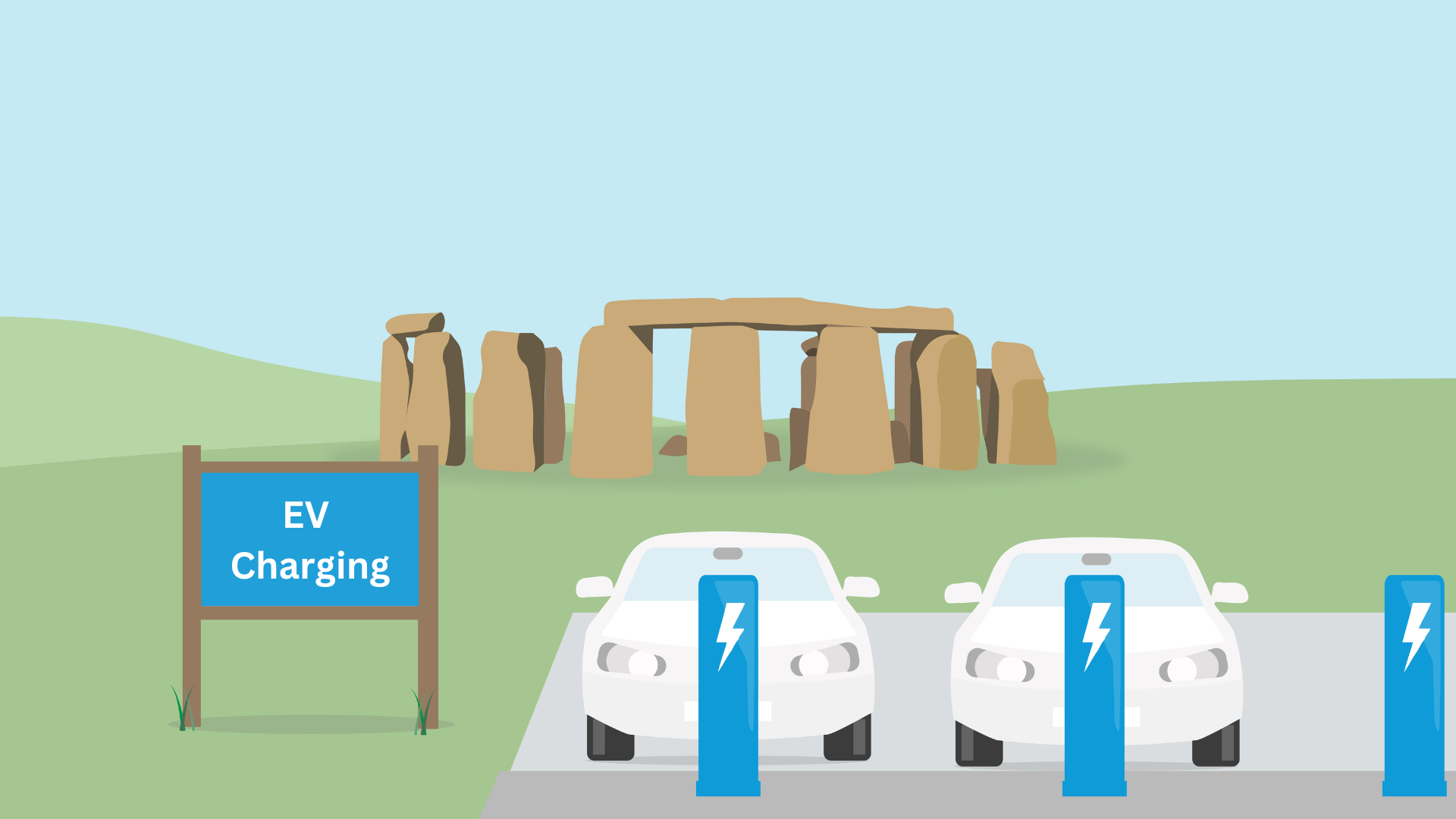 English Heritage
Case Study
The Challenge
English Heritage (EH) is committed to reducing its greenhouse gas emissions in alignment with global temperature rise limits. Addressing carbon emissions from visitor travel is important for the charity and the delivery of its Climate Action Plan .
The increasing presence of Electric Vehicles (EVs) at English Heritage sites, projected to rise substantially by 2024-2025, necessitates the exploration of installing  EV Infrastructure (EVI) to cater to growing EV user numbers following the 2035 ban on new petrol and diesel vehicles.
The Development
Cenex and subcontractor Wardell Armstrong were tasked with a comprehensive two-part feasibility and planning review. Part 1 involved a thorough desk-based feasibility study aiming to refine existing research and assess the viability of 22 representative sites. It presented high-level options for EV chargepoint design, procurement, delivery, and operations while highlighting associated risks and mitigation strategies.
In Part 2, site visits were conducted to sense-check the initial findings for the 11 selected sites, with the aim of identifying specific considerations, estimating necessary surveys and assessments, obtaining budget estimates for additional power, and outlining the next steps for EVI implementation.
The Result
The study affirmed the value of installing EVI at some English Heritage sites, benefiting EH, the sites, and visitors. Several sites demonstrated high viability, allowing for potential cross-subsidization of less frequented locations.
A suitable commercial arrangement was identified to oversee the deployment, with recommendations provided for design, installation, delivery, and operations.
A detailed costed plan was developed for the 11 sites in Part 2, encompassing heritage assessments, surveys, monitoring, planning, and other crucial considerations for historic sites.
The report received acceptance from English Heritage and was brought to their steering group for consideration and approval.