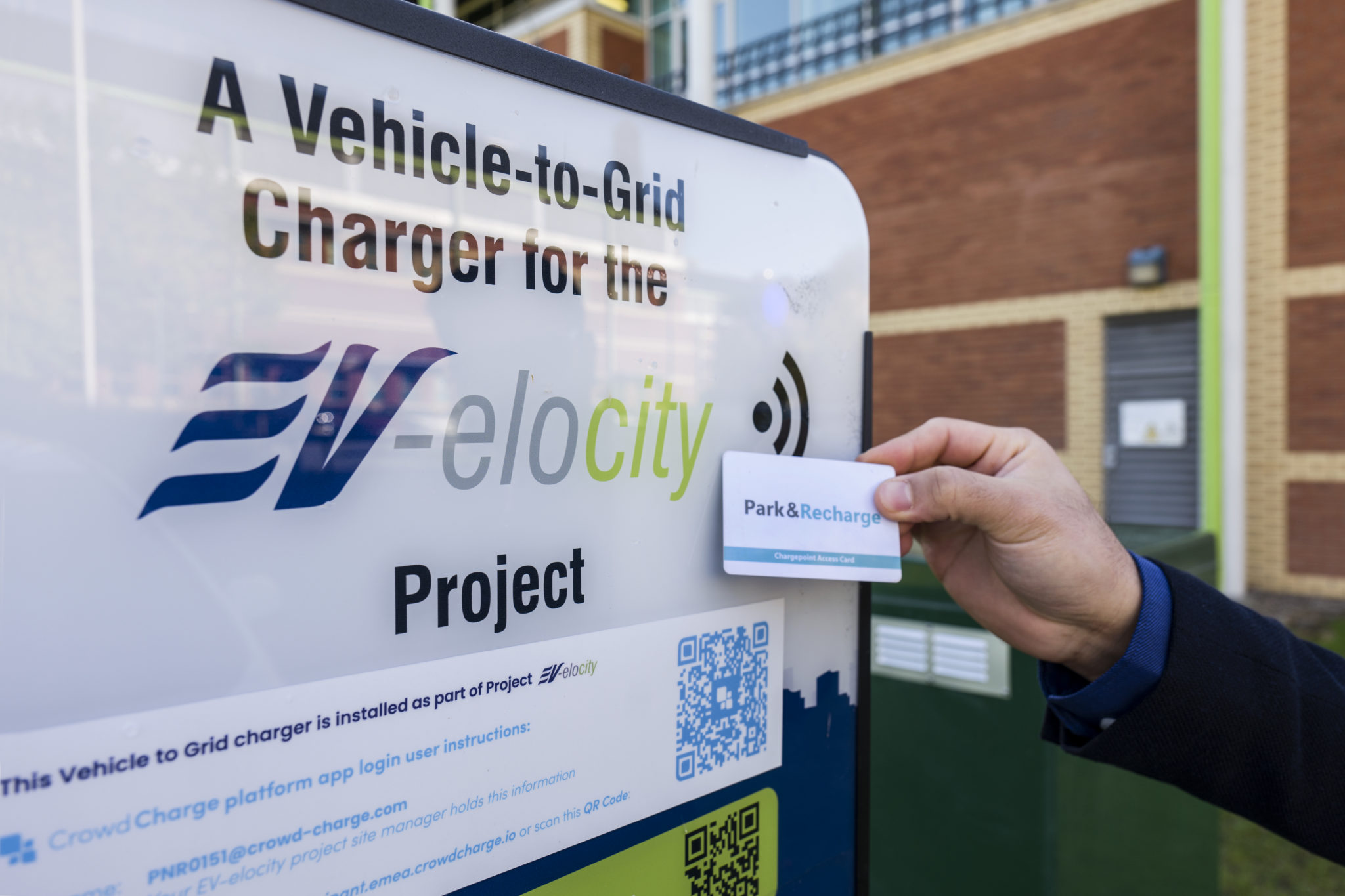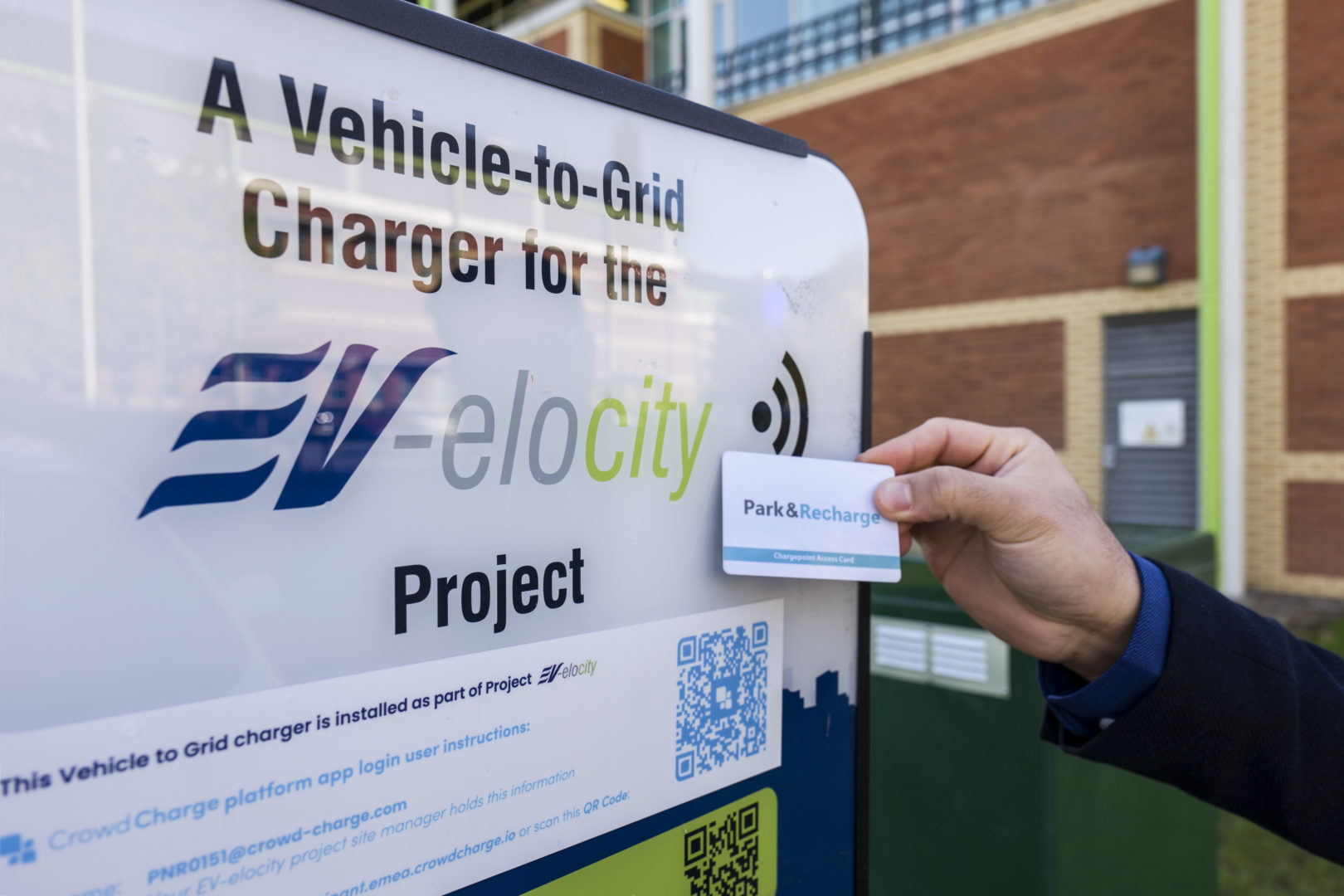 The Challenge
EV-elocity demonstrated vehicle-to-grid (V2G) technology in a range of real-world situations to gain technical, customer and commercial insights into this emerging technology.
The project was funded by Innovate UK, the Department for Business, Energy and Industrial Strategy, and the Office for Zero Emission Vehicles between September 2018 and January 2022. The project consortium for the second phase of the project was led by Cenex and comprised CrowdCharge, Leeds City Council, Nottingham City Council, University of Nottingham and University of Warwick.
The Development
Cenex was the overall Project Lead, coordinating a range of partner workstreams as well as contributing its own input.
The project deployed 15 chargepoints across nine sites – sites managed by Cenex – including it's own office, West Midlands Police and Worcestershire County Council.  Other sites included Leeds City Council and the University of Nottingham Creative Energy Homes campus.
Two chargers from different manufacturers (eNovates and Nichicon) were managed by CrowdCharge's technology-agnostic operating system, demonstrating V2G across the different trial sites within the UK.
The Result
EV-elocity successfully deployed a technology-agnostic backend system and user interface – something which had not been proven before in V2G trials. This involved a new system architecture, coordination across multiple companies within the supply chain, design of an overarching operating strategy and testing a suite of different scenarios.
Research led by the University of Warwick showed that careful charging and discharging of the vehicle could reduce battery degradation by one-eighth. Modelling by Cenex demonstrated that in some situations up to 450 kg of emitted carbon dioxide (CO2) or £400 could be saved per vehicle each year.
Taking real-world user behaviour into account, the cost, carbon and conditioning benefits can be balanced to increase the overall value of the V2G proposition.