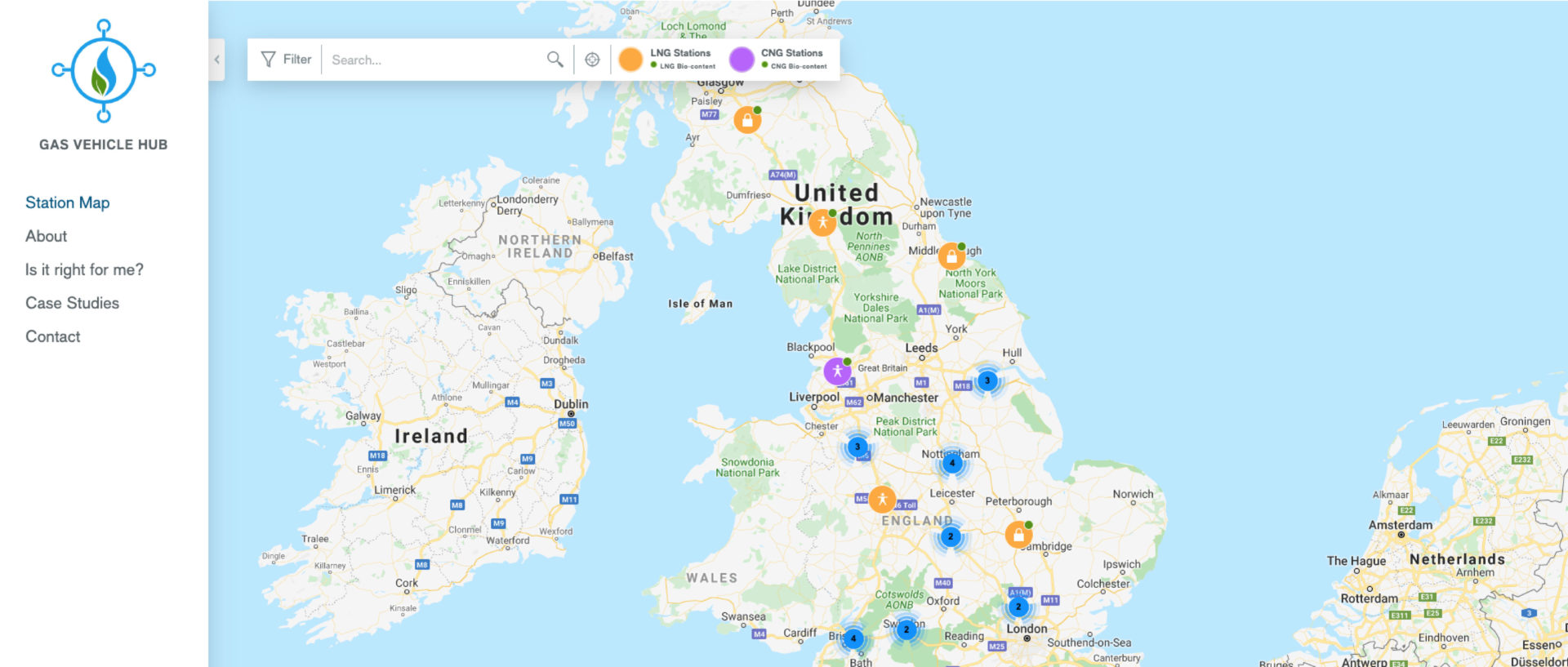 Gas Vehicle Hub
Case Study


The Challenge
The Gas Vehicle Hub supports the growth of the gas vehicle sector in the UK, through providing information on the location of refuelling infrastructure and gas-powered fleets together with case studies, and gas vehicles available in the UK.
The Development
The Gas Vehicle Hub focuses on three areas:
Gas Vehicle Availability: A growing variety of gas vehicles are now available in the UK from major manufacturers – These include vans, buses and tracks.
Gas Vehicle Sector Supply Chain Directory: A directory is available which lists all the key players within the Gas Vehicle Sector Supply Chain.
An increasing number of fleets in the UK are trialling and adopting gas vehicles, for both cost and environmental reasons. The growing number of publicly available high capacity refuelling facilities will make it economic for far more fleets to try and adopt gas.
The Results
Fleets benefit from the substantial total cost of ownership savings by switching from diesel vehicles to natural gas. London is introducing its Ultra Low Emission Zone (ULEZ) in April 2019, and several other UK cities are planning to introduce a Clean Air Zone (CAZ) to help improve air quality. All new gas-powered vehicles meet or exceed Euro VI/6 emissions standards and therefore comply with ULEZ and CAZ requirements.