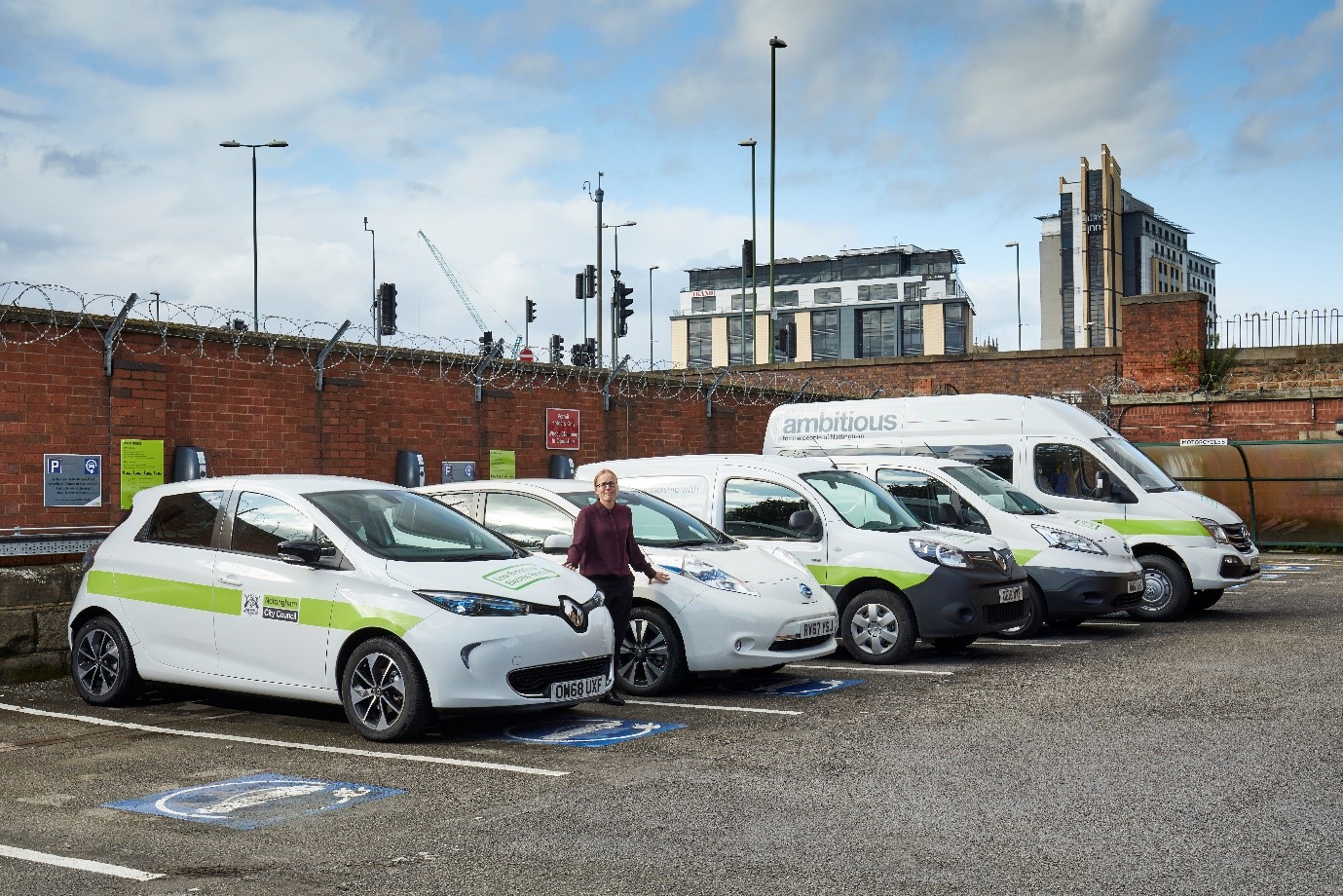 Nottingham ULEV Experience
Case Study
Project Overview
The ULEV Experience has been a business and public sector support programme dedicated to helping Nottingham-based organisations to understand, trial and implement ultra-low emission vehicles (ULEVs), and has been supported by Nottingham City Council's Go Ultra Low City funding. The programme has been delivered by a consortium led by Cenex, with partners from DriveElectric, Energy Saving Trust, RideWise, CleanTech Business and Automotive Comms.
The Challenge
Nottingham City Council (NCC) was awarded funding from various sources, including Go Ultra Low, to deliver low emission, low carbon, and sustainable travel measures to private and public sector organisations.
As such, the Council created the Workplace Travel Service (WTS), which offers grants and advice to public, private, and voluntary sector organisations, encouraging them to adopt low carbon and sustainable transport alternatives within their business practices and for their employees.
The Development
The consortium enabled a 'one-stop-shop' of skills and expertise required to deliver the comprehensive programme of activities required by the WTS.
Cenex provided a single point of contact for the management, delivery, and reporting of all required programme activities. This approach ensured that efficiencies and accurate messaging could be achieved across all project activities.  The consortium focused on creating and delivering a bespoke series of activities aimed at engaging with local businesses, split across Fleet Reviews, Electric Vehicle (EV) Loans, and Business Engagement Events.
The Results
Fleet Reviews:
A total of 34 Fleet Reviews were delivered by the ULEV Experience. The results of the Fleet reviews indicates that of the vehicles assessed, approximately 30% of cars could be replaced with ULEVs, with 16% of small vans identified as appropriate for ULEV replacements, with potential annual carbon emissions savings of over 1,000 tonnes.
EV Loans:
A total of 75 loans, across 41 organisations, were delivered by the ULEV Experience during the two-year programme. The EV Loans gave organisations the opportunity to try the latest electric cars and vans.
Following the completion of an EV Loan several organisations went on to order electric vehicles as replacements for existing fleet vehicles.
Events:
A total of 23 events were delivered by the ULEV Experience during the two-year programme which were attended by a total of 619 delegates.