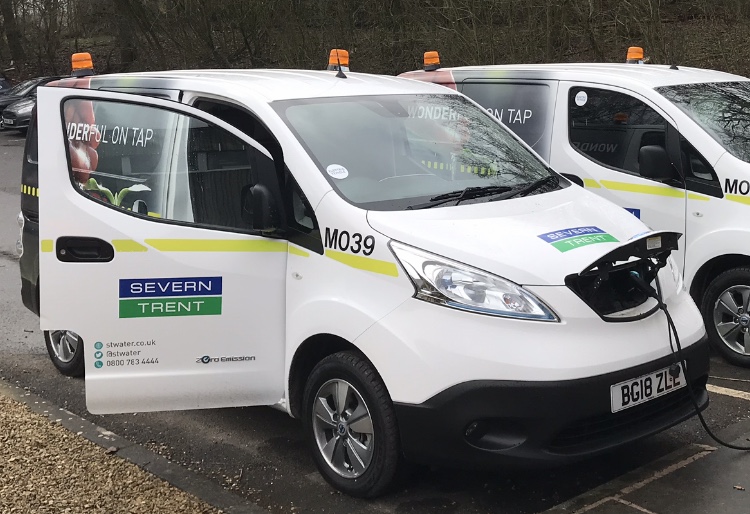 Severn Trent EV Pledge
Case Study
A review of Severn Trent's fleet and electric vehicle ambitions by Cenex found that emission and cost savings could be achieved, and recommended the required infrastructure and suitable vehicle variants.
The Challenge
Severn Trent is one of a few UK companies to have signed up to a triple carbon pledge of:
Net zero carbon emissions by 2030.
100% renewable energy use by 2030.
100% electric vehicles by 2030 (where suitable models are available).
They gained the independent consultancy services of Cenex to undertake the review, assessment, and validation of their ambition to have a fully electric fleet by 2030.
The Development
Undertake the critical review of their strategy to deliver their 2030 electric vehicle pledge.
Undertake the analysis of the Severn Trent operational fleet to identify, by vehicle type, currently available electric and alternatively fuelled vehicles that provide both total cost of ownership and emissions savings.
Provide an assessment of the number and type of chargepoints required to support the deployment of the identified electric vehicles.
Provide an assessment of the refuelling infrastructure required to support the deployment of the identified gas fuelled vehicles.
Identify and assess future electric and alternatively fuelled vehicle options, in line with their 2030 target.
The Results
Cenex identified that a high proportion of the Severn Trent fleet could be replaced with electric and low emission variants.
A considerable saving in both carbon dioxide and NOx could be achieved through the implementation of the identified low emission vehicles.
Significant cost of ownership savings have been identified over the life of the vehicles.