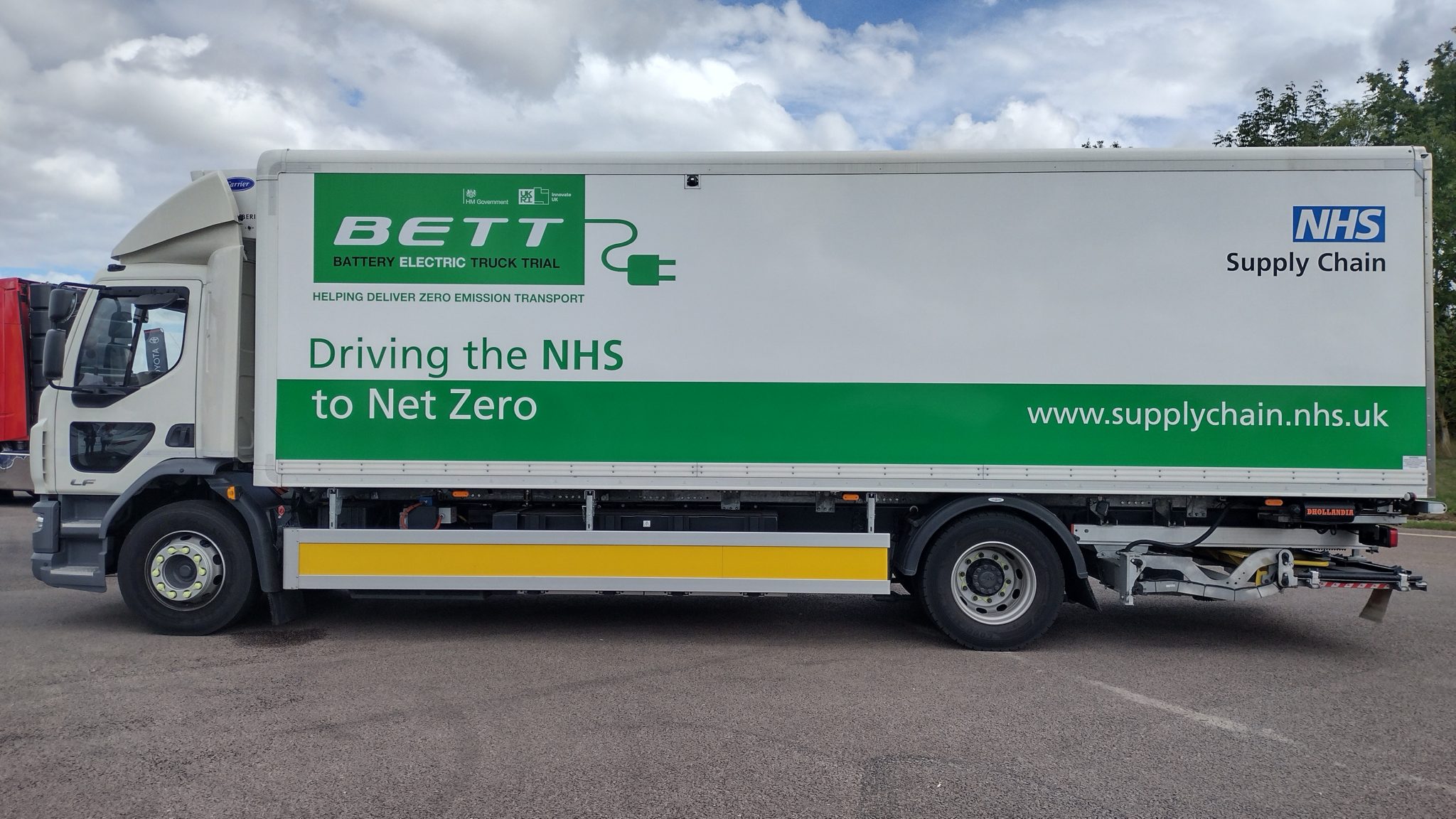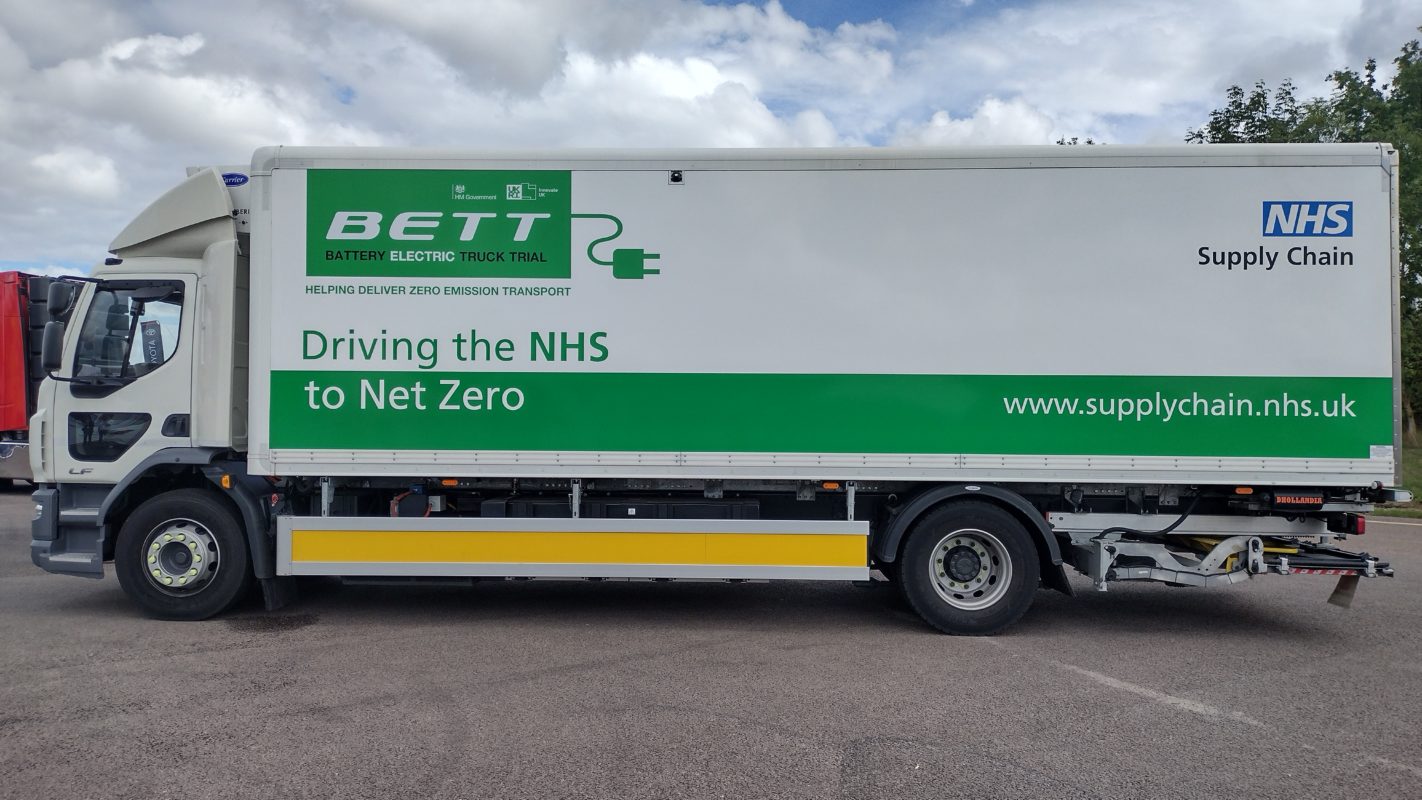 Categories:
News
/
Project Update
BETT on show at Cenex-LCV
The Battery Electric Truck Trial had a strong presence at the 15th celebration of Cenex-LCV last week.
Tom Allerton, Senior Technical Specialist at Cenex, presented the findings and insights from the trial to date in the 'Decarbonising Logistics' seminar session, sponsored by DHL, on Day 1 in the Main Plenary.
He was joined on stage by other key names in the sector, including Paul Chandler, Deputy Director, Net Zero Travel and Transport at NHS England, and James Stephens, Vice President Corporate Affairs at DHL.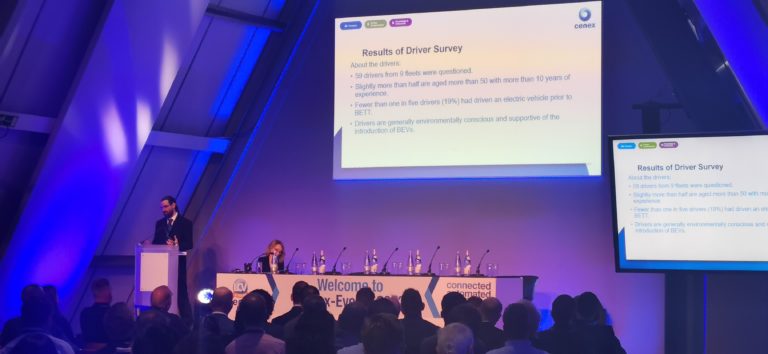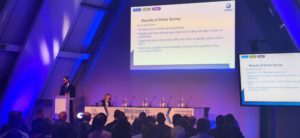 Tom Allerton said: "The Battery Electric Trial is leadingthe way for zero emission heavy duty transport and the innovative technology and insights from BETT are a perfect fit for Cenex-LCV.
"Logistics is an important sector to decarbonise and it was interesting to hear what steps other organisations on the panel are taking to reach zero emissions.
"I spoke to a lot of people who are interested in the trial and its results, so it was a great opportunity to spread news of the project to a new audience".
Cenex featured details of the BETT project on their stand in Hall 4, highlighting some of the key stats and promoting the pre-trial report and online portal.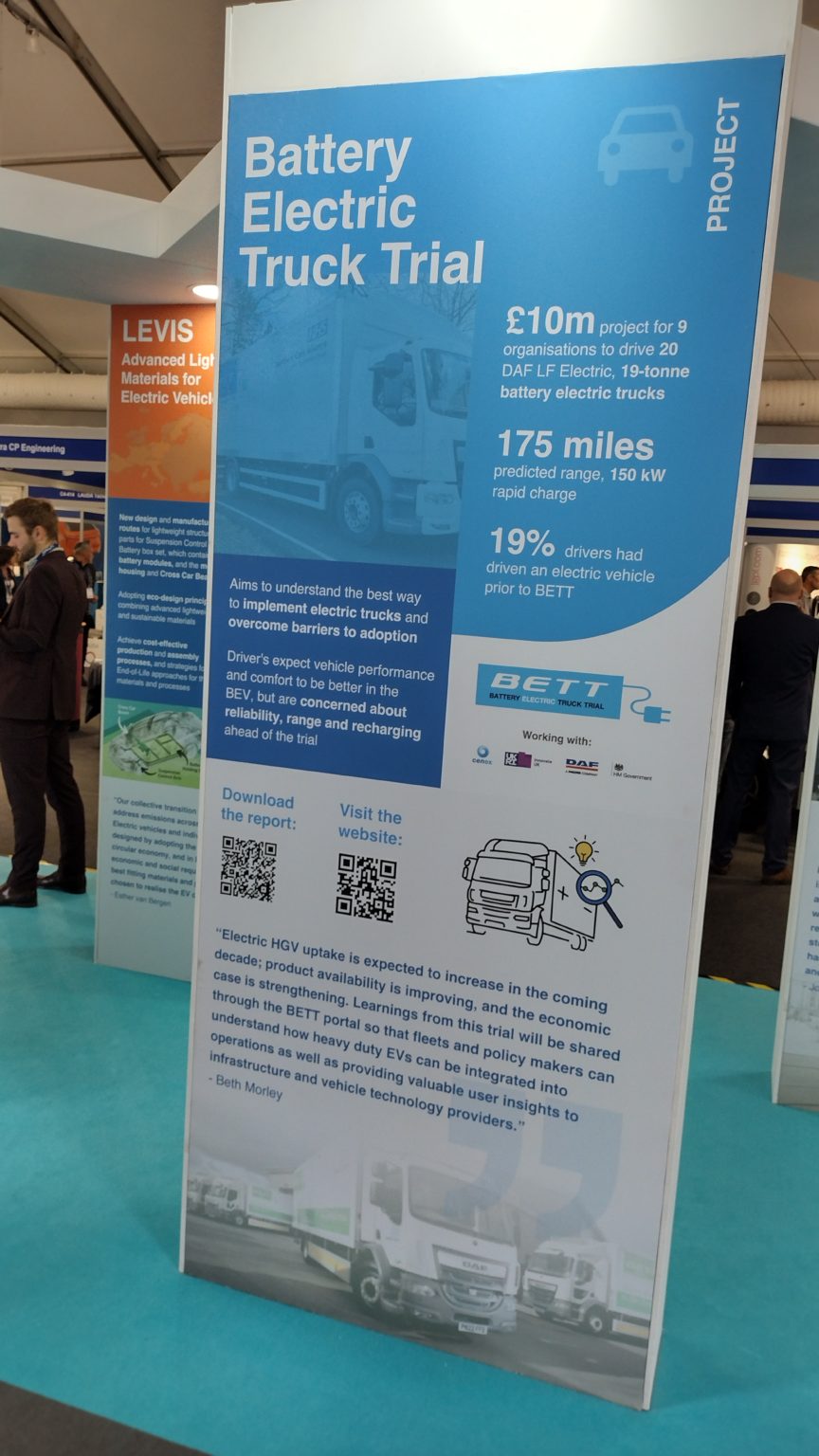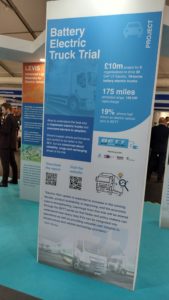 One of the DAF LF Electric Trucks used in the trial as part of the NHS supply chain was at the event, on the steering pad, for attendees to see the technology first hand.
It was filmed for the BBC's Look East evening news programme which covered the event's successes and innovations that will form the future of transport.
The vehicle has a claimed operating range of 175 miles although data from the first quarterly report, released the week prior to LCV, shows the average real world range is closer to 190 miles.
Also released before the event was 'Deep Dive Analysis 1: Drive Cycle Assessment' which investigates how the energy consumption varies by drive cycle and what factors affect the efficiency.
On the quarterly report, Tom added: "Every quarter we will be looking at specific study aspects of the trial: driving style, payload, ancillary energy use, factors influencing vehicle economics, seasonal energy consumption, driver and fleet manager perceptions.
"This time we have focused on the impact of the drive cycle on energy consumption and range and found that rural driving was the most efficient, followed by motorway and then urban.
"Regenerative braking managed to recover over 20% of the driving energy in urban and rural drive cycles, while only 3% in motorway drive cycles."