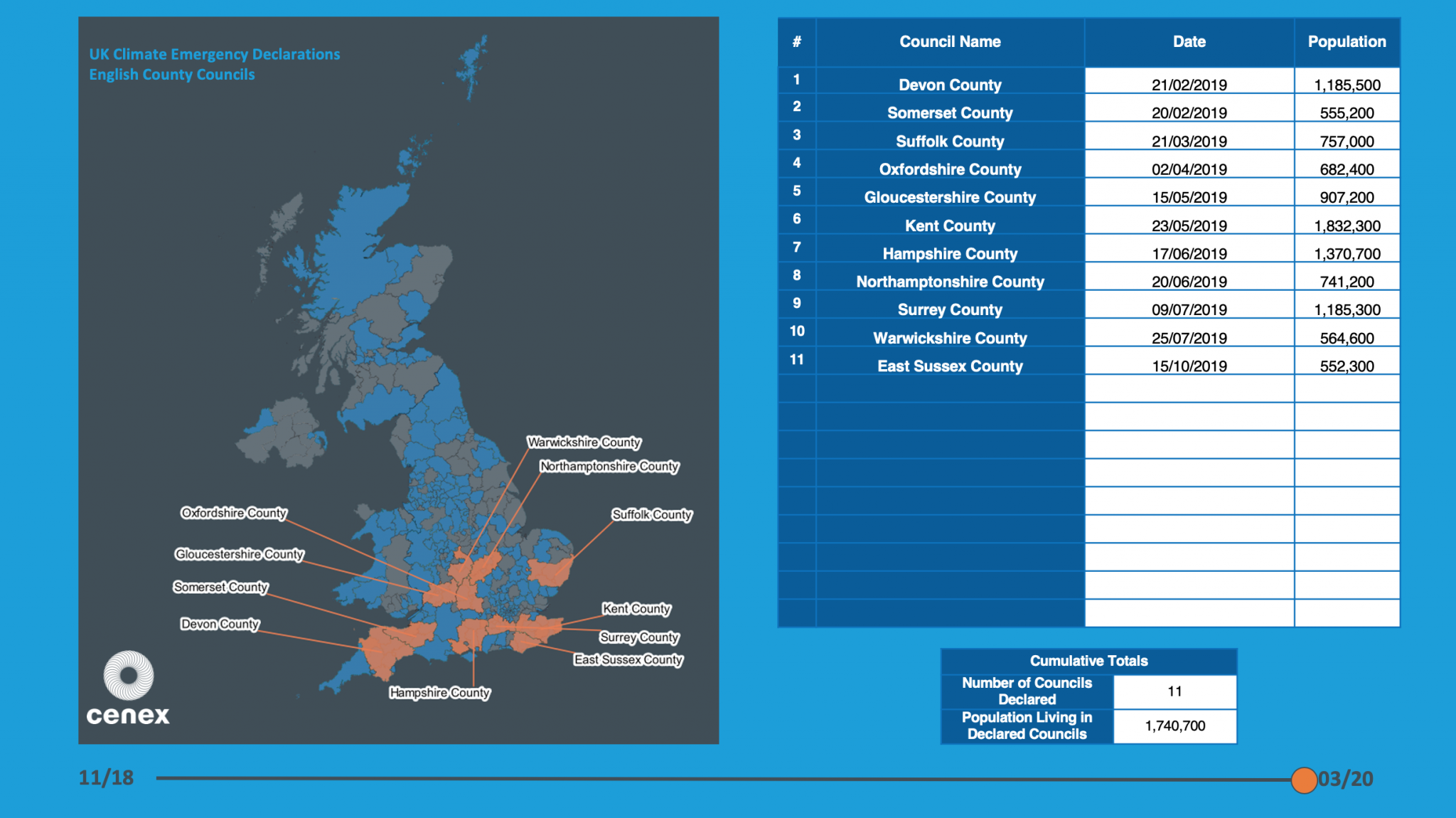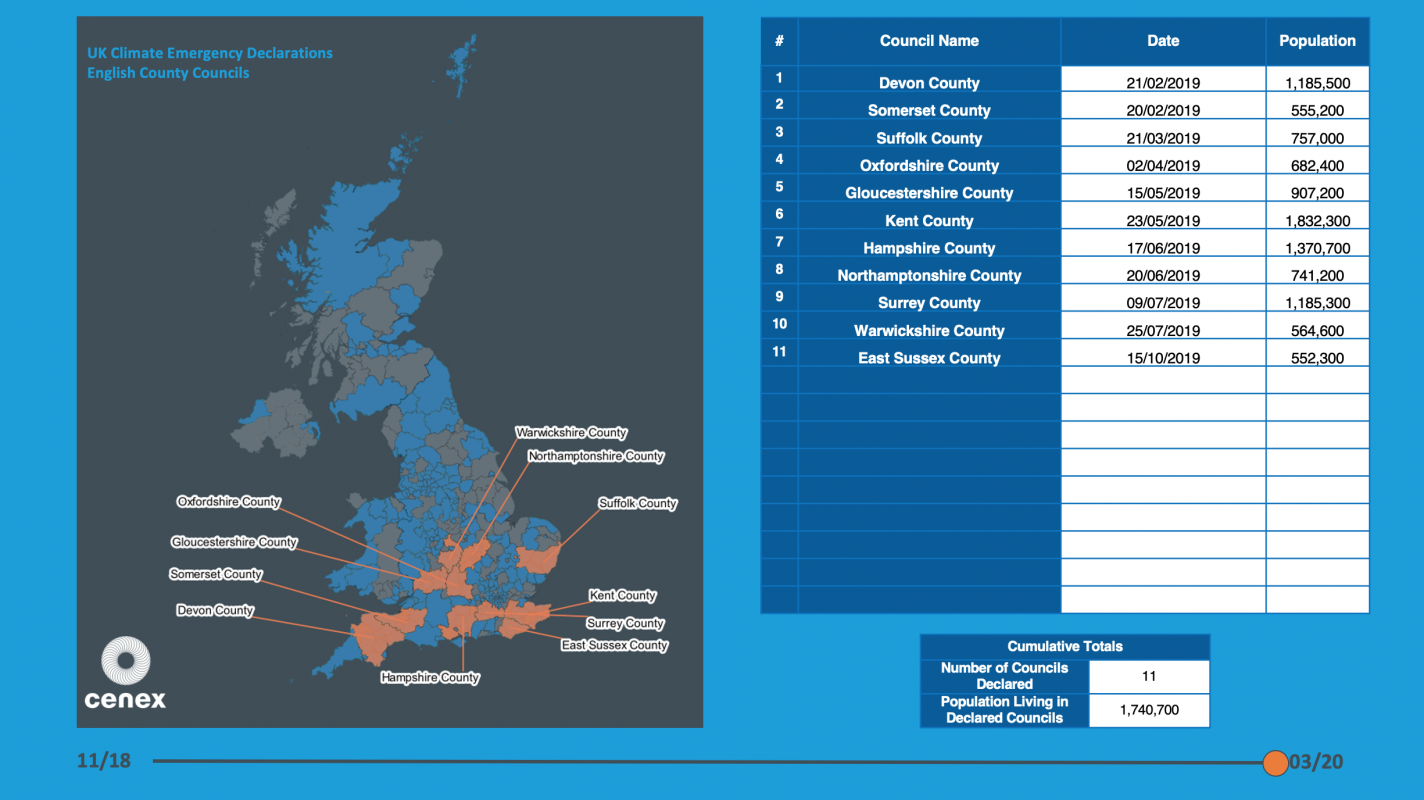 UK Local Authority Climate Declaration
Find the climate emergency declaration date for your area here.
Local Authority climate emergency declarations came thick and fast in 2019, especially following the UK's world famous declaration in May.
The result is 50 million people in the UK living under a climate emergency, accounting for roughly 75% of the population.
City of Bristol were the first local authority to declare in November 2018.
Since then 263 out of 383 local authorities* have made the declaration, with Ceredigion the most recent.
Many declared during the Summer of 2019, which saw record temperatures 1.2 °C above the long-term average and was the 7th wettest since 1910.
While declaring a climate emergency acknowledges the situation, there is no requirement to act or enforce low emission policies.
Cenex is interested to understand what each of these Local Authorities has done both prior to and following their declarations in order to reach Net Zero and is ready to reduce emissions in the Transport sector.
The transport sector remains the largest contributor of greenhouse gases, responsible for 28% of all domestic emissions in the UK.
Get in touch to see how you can lower your emissions.
*The total of 383 local authorities include English district, city and borough councils and unitary authorities; Scottish unitary authorities and Welsh principal areas. It does not include English County Councils, English Combined Authorities or National Parliaments. Information and data accurate as of March 2020.
Data from: https://climateemergencydeclaration.org/climate-emergency-declarations-cover-15-million-citizens/