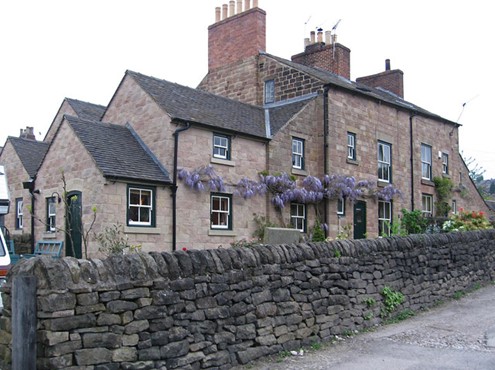 Cenex to develop business case and strategy for Belper Clusters electric vehicle charging
Belper Clusters Heritage Group have contracted Cenex to build on last year's feasibility study to develop the business case and community benefit for an EV charging solution in the UNESCO world heritage site.
This project, funded by Rural Community Energy Fund (RCEF), will deliver an investment-grade delivery plan so that the Group can confidently implement the proposed on-street EV charging solutions and effectively support residents who wish to pursue off-street EV charging solutions.
Chris Rimmer, Infrastructure Lead at Cenex, said: "We are delighted to be working with the Belper Clusters Heritage Group again following the feasibility study.
"Over the coming months, we're looking forward to exploring in more detail how EV charging could be provided to such an historic area of Belper in keeping with its character"
Michael Gallagher, Head of Midlands Energy Hub, said: "There is a role for everyone on the path to delivering a low carbon future, and community led low carbon and renewable energy projects are and will continue to be an important part of this journey.
"The work Cenex have done, with Belper Clusters Community Group in the Peak District, demonstrates a net zero future is very feasible in conservation areas where we need to blend infrastructure of the future while maintaining our heritage and improving our environment."
Michele Paterson, Trustee, Belper Clusters Heritage Group, said: "The charity is thrilled to have received this second award, and looks forward to working with Cenex again to help the Clusters community move forward with new options for sustainable transport."
In late 2020, Cenex was commissioned by the Belper Clusters Heritage Group, with the support of the RCEF, to evaluate the feasibility of the installation of EV charging equipment with integrated solar energy generation.
The feasibility report, delivered in January 2021, concluded that 'the scheme is judged to be feasible in off-street situations and feasible in on-street situations without the integrated solar generation component, primarily due to planning constraints.'
Furthermore, an innovative chargepoint suggestion was put forwards to support delivery of on-street charging, which would bring benefit to The Clusters as well as create a solution for other rural communities.
It was recommended that both on- and off-street aspects of the scheme be taken forwards to implementation as they bring value to the community, potential value to others in similar situations and enhance the wider roads renovation project.
As part of this new project, Cenex will create a business case based on the principles in the feasibility study, and will model the potential future demand for the chargepoints, likely capital costs, and potential revenues. It will also address any planning concerns associated with the heritage site.
Cenex will also engage with the community to ensure that the proposed scheme has local support and will bring benefits to the residents of the Clusters.