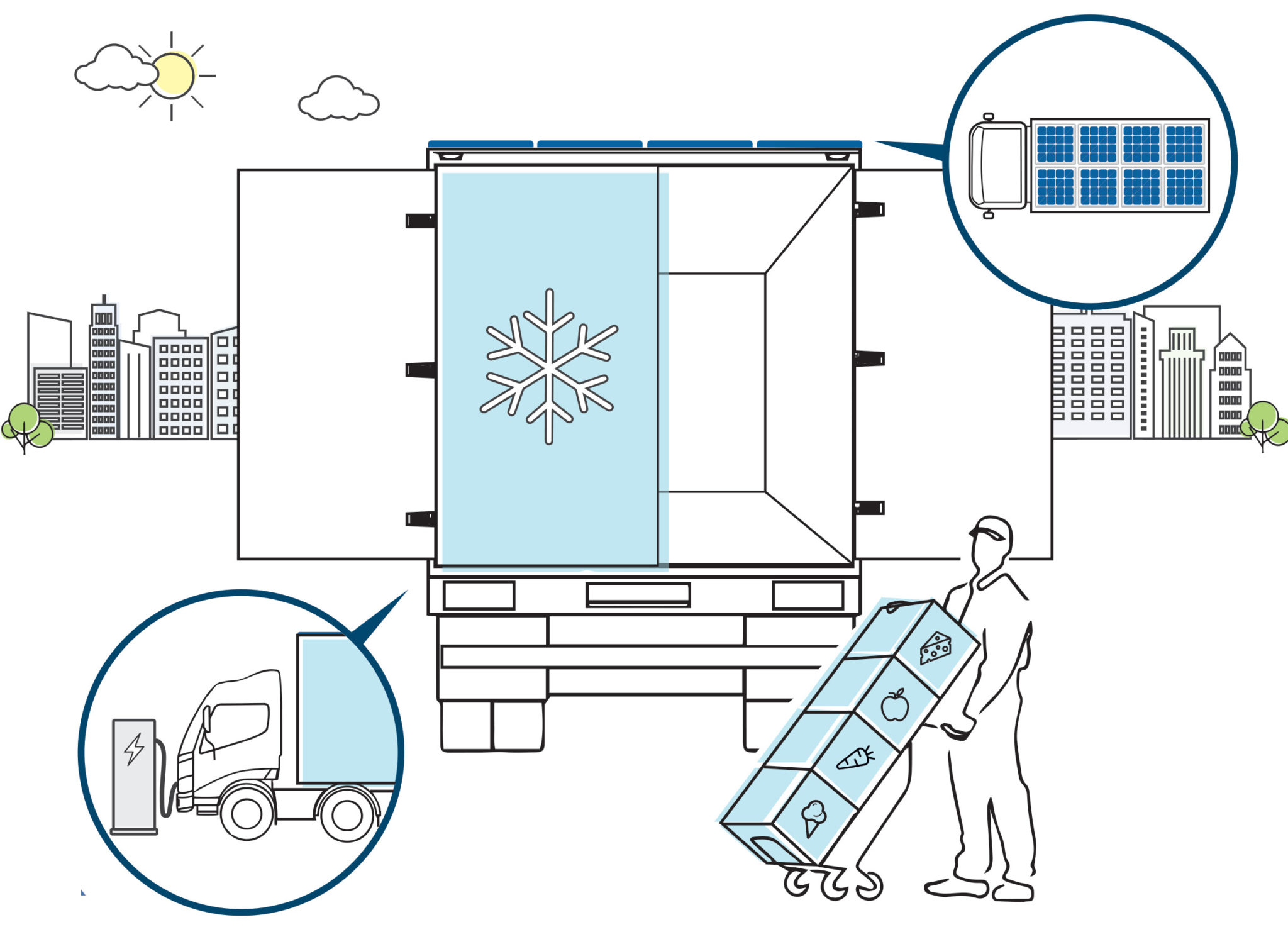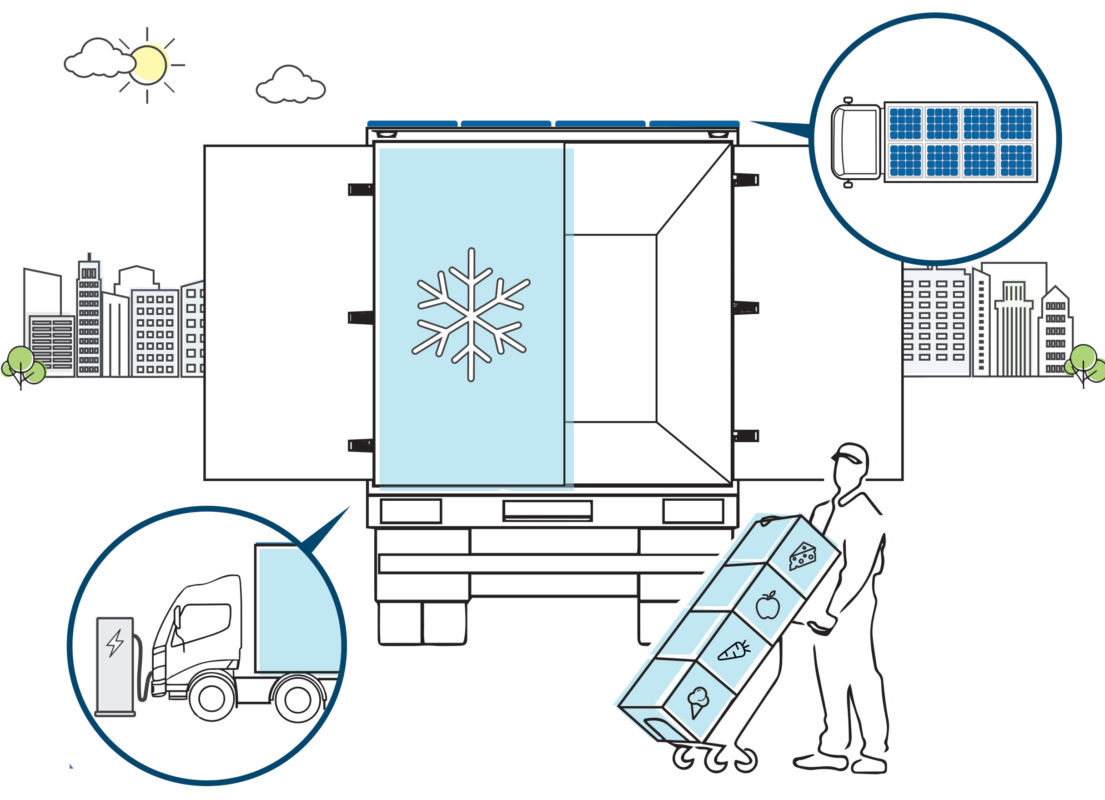 Categories:
News
/
Announcement
Cenex verifies cost and emission benefits of solar and battery powered transport refrigeration technology
Cenex has independently modelled the use of Sunswap's novel electrical system as an alternative to diesel Transport Refrigeration Units (TRUs) under a range of typical food delivery scenarios.
The results verify that the technology is a viable alternative solution to current highly polluting diesel refrigeration systems, and has the potential to offer significant environmental and economic savings.
The battery and solar electrical architecture present 79-93% global warming impact savings and 100% reduction in air quality emission savings during the use phase compared to a diesel TRU, modelling by Cenex found (based on the current UK grid carbon intensity).
Total cost ownership savings after 7 years range between 20-50% compared to diesel; therefore, under the assumptions of the models, a typical supermarket multi-compartment operation can achieve payback of the initial investment in 2 to 4 years.
At the core of Sunswap's product is patent-pending battery technology, with the trailer roof covered with solar panels to provide extra on-board energy.
The report, released today as part of the Innovate UK funded Zero Emission Refrigerated Operations project, details the methodology and results of techno-economic and environmental modelling conducted by Cenex of the Sunswap's transport refrigeration technology and a comparative diesel one.
The large environmental impact of current TRUs, the financial consequences of the removal of red diesel subsidies, plus tightening legislation and corporate social responsibility, all mean that customers require a clean and economical alternative.
Read the report: Project ZERO: Techno-economic and Environmental Modelling
The energy modelling shows that, throughout the year, the refrigeration demand is well aligned with the solar supply.
In July, the energy demand is the highest due to the high ambient temperatures, but the solar supply is also very high due to the long daylight hours, reduced cloudiness and favourable solar irradiation angles.
The opposite happens in February, when the solar supply is not high but neither is the refrigeration demand.
The current electrical novel system has been recently tested at Sunswap's facilities. The next steps will be to trial the system with UK fleets at the end of 2021 and prove the modelled results shown in this report.
Nikolai Tauber, Chief Technology Officer, Sunswap, said: "I am pleased that Cenex has been able to independently verify that our technology provides a cost-competitive and clean alternative to diesel powered refrigeration.
The analysis provides third-party confirmation that our technology is well-poised to help fleet operators deliver net zero within their refrigerated transport operation."
Read the White Paper: Refrigerated Transport Insights
Victor Lejona, Technical Specialist, Cenex, said: "In our usual role as independent assessors of alternative technologies, I am particularly proud of this project as it targets a highly polluting sector that has historically proven hard to decarbonise.
On the road to Net Zero all industry sectors must play their part, and the cold chain can now benefit from new technologies like the Sunswap one, which we have proved through our impartial modelling to provide strong economic and environmental cases."