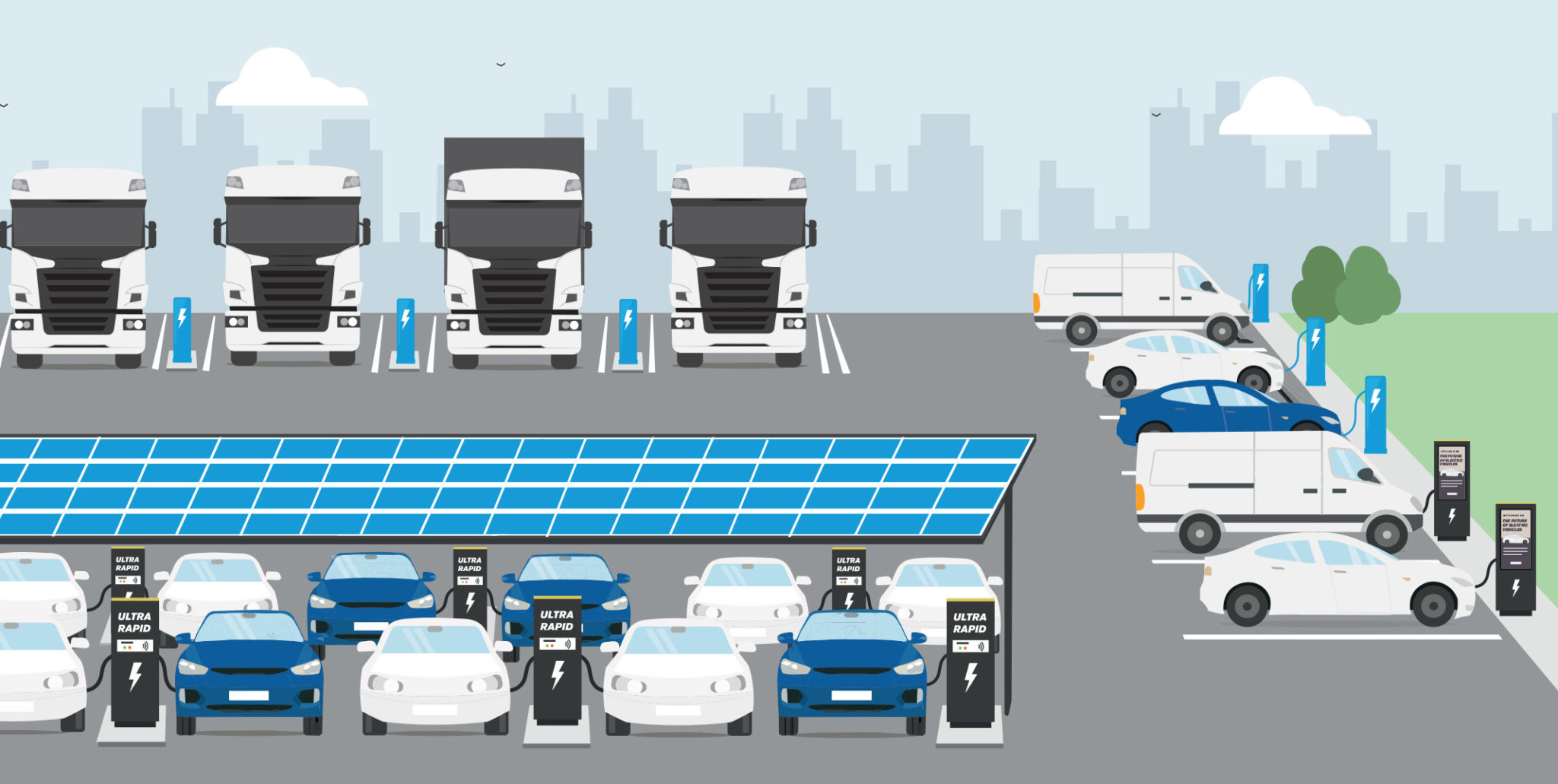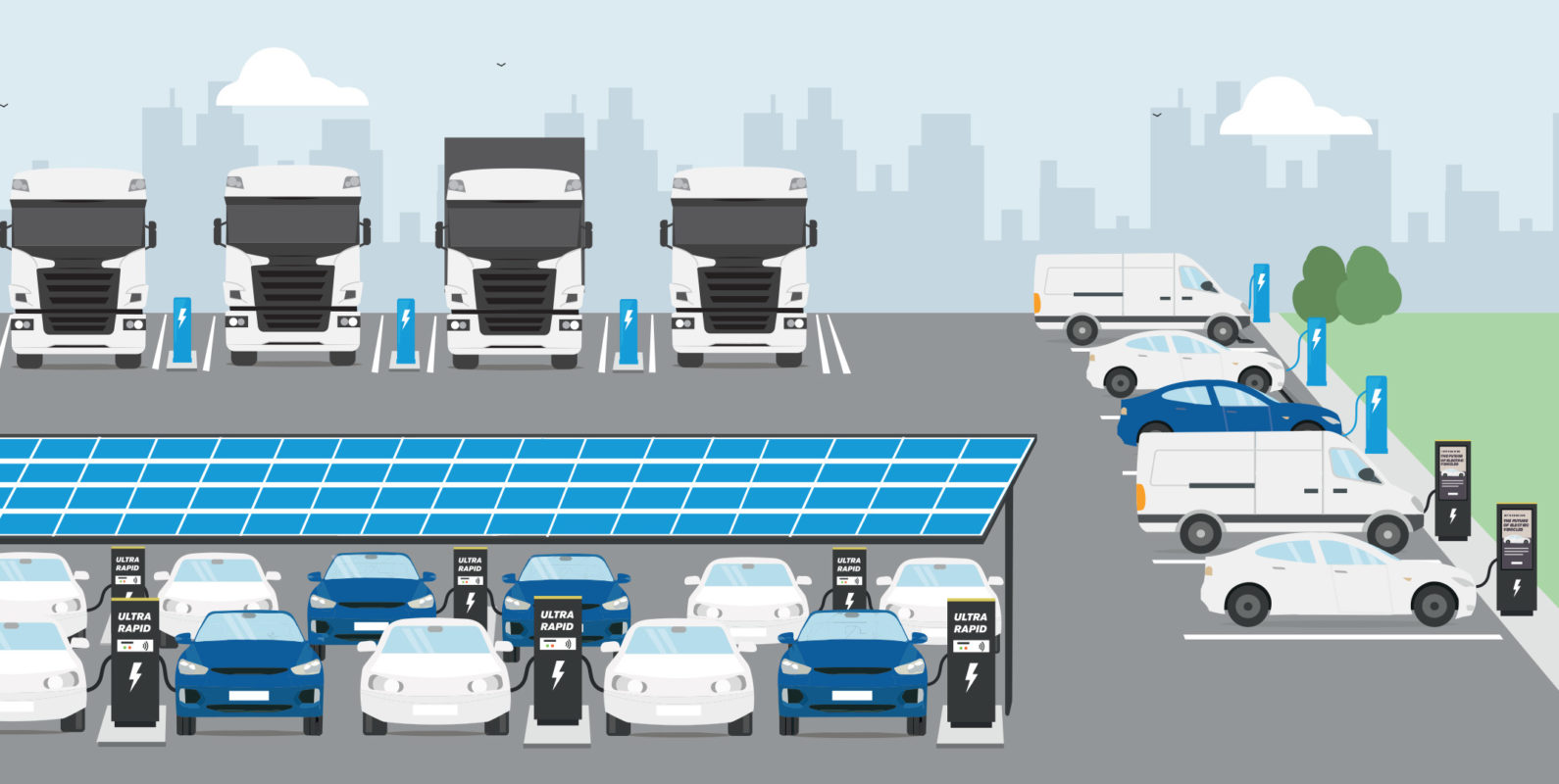 Categories:
News
/
Project Update
EIGER model: EV infrastructure assessment for depot-based fleets
Fleets across the UK need to transition to zero emission over the coming years to lower emissions and meet sustainability targets.
Battery electric vehicles will meet the demands in most cases, therefore organisations will need to install depot-based charging infrastructure.
Cenex has been guiding and advising on fleet and infrastructure upgrades over the last 5 years, and frequently seek the answers to five key questions:
Which vehicles in my fleet could be electrified now, and when could I electrify others?
How many chargepoints and what types will I need?
How many chargepoints can I install within my existing electricity import capacity agreement?
Will installing PV on the roof of our site help at all?
How much will all this cost?
To answer these questions requires specialist knowledge, and the answers are dependent upon the individual characteristics of the fleet and depot in question.
One size does not fit all, and the best recommendations can come from understanding the specific requirements at the site in question
The EIGER (Energy Import or Generation and Reserve) model, developed by Cenex, quickly assesses the need for Electric Vehicle Infrastructure for depot-based fleets, and the impacts that the transition to EVs may have on the existing electricity demand.
It offers a relatively simple way to assess the impact on a depot of transitioning to electric.
To demonstrate its capabilities and answer the above questions, Cenex created the fictional site, Nottsborough Depot, and analysed the outputs the model offers to assess the impact of EV charging infrastructure.
Read the case study: Depot Charging and Optimisation Assessment
Cenex will work with you to inform on chargepoint procurement and installation strategies for current and future demand, based on your operational requirements.
To use the EIGER model and assess your EV infrastructure requirements, contact our experts at info@cenex.co.uk