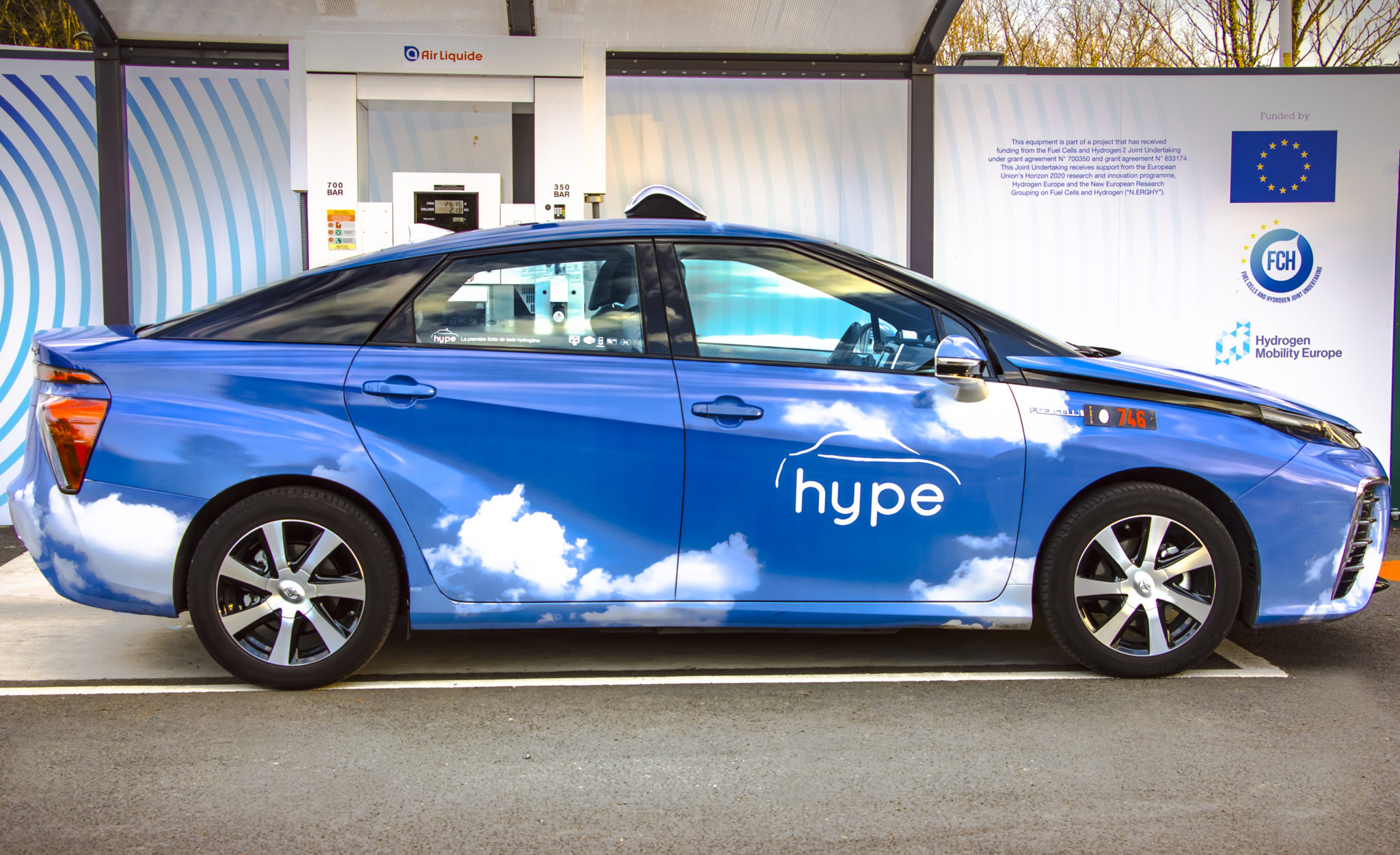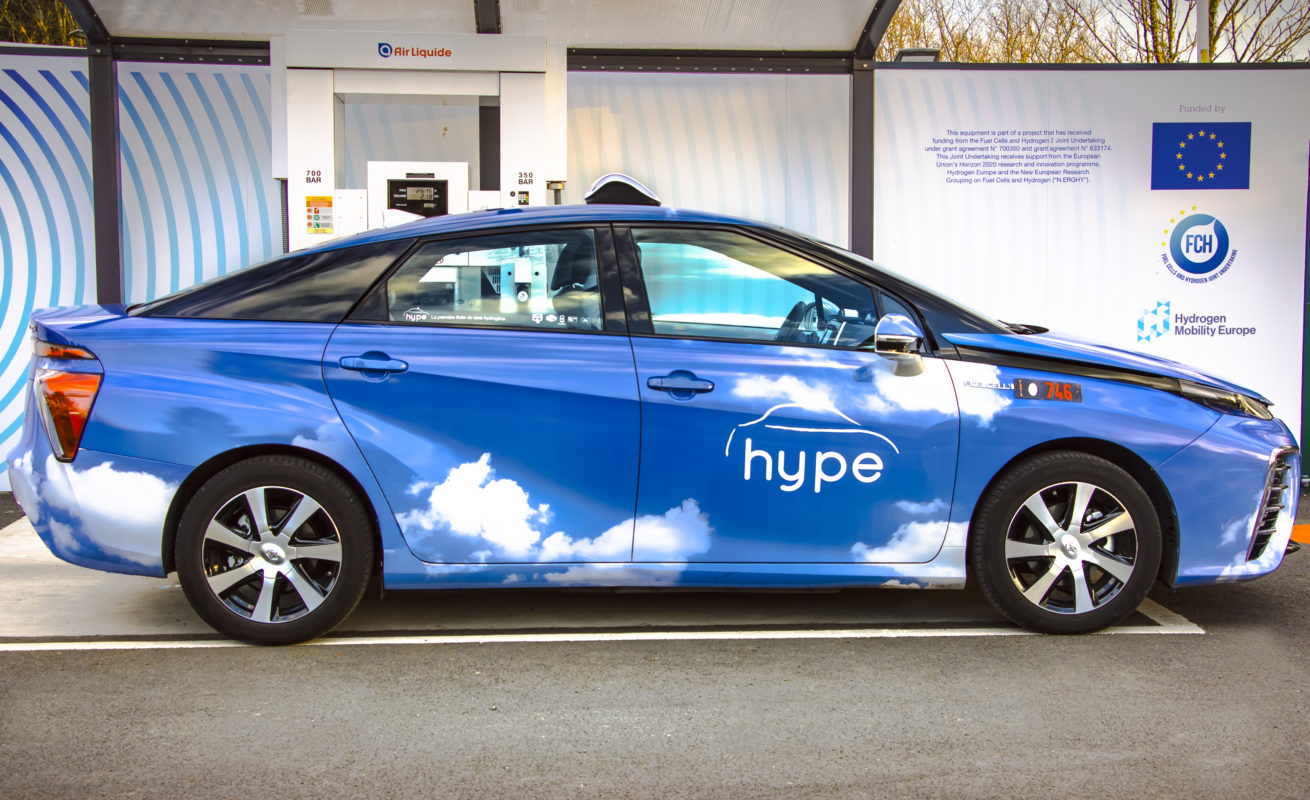 Categories:
News
/
Project Update
Latest hydrogen taxi project data released
The pan-European project ZEFER (Zero Emission Fleet vehicles for European Rollout) has released its latest data sets into the usage of hydrogen for taxi and private hire applications.
According to ZEFER, the 180 fuel cell electric vehicles have completed over 9.3 million km, using 88,000 kg of hydrogen fuel.
FCEV taxi driving and refuelling patterns in London and Paris are similar, with vehicles driving between 195 and 210 km between refuels and averaging just over 2 kg per hydrogen refuel (the Mirai has a 5 kg tank capacity).
Since 2018, the project has deployed 170 Toyota Mirais, a flagship FCEV model, across London (50 for Green Tomato Cars), Paris (60 for Hype) and Copenhagen (60 for DRIVR) for private hire and taxi operations, with an additional 10 Mirais for London Metropolitan Police.
The latest data shows Green Tomato Cars has dispensed 42,475 kg of hydrogen in 20,600 refuelling events, averaging 2.1 kg per refuel.
In Paris, the ZEFER Hype FCEVs have reported a total of 3,590,000 km driven, at an average of 3,063 km per month (141 km per day and 36,800 km/year).
The full report – 'Bi-Annual Public Technical Report on FCEV and HRS Operation – June 2022' – is available on the ZEFER website.
Also released is 'Summary of customer value proposition of FCEV/HRS in the ZEFER project'.
It investigates whether the hydrogen mobility is feasible and sustainable within high mileage fleet applications, including an analysis of motivations for FCEV uptake, experience using the technology and an assessment of the business case.
A third document from the project, 'Hydrogen for Private Hire and Taxi Vehicles in Europe' summarises the project to date and includes case studies from drivers at Green Tomato Cars and Hype.
It looks at the workings of FCEVs and their refuelling stations, the benefits and limitations of the technology and a look to the future role of hydrogen.