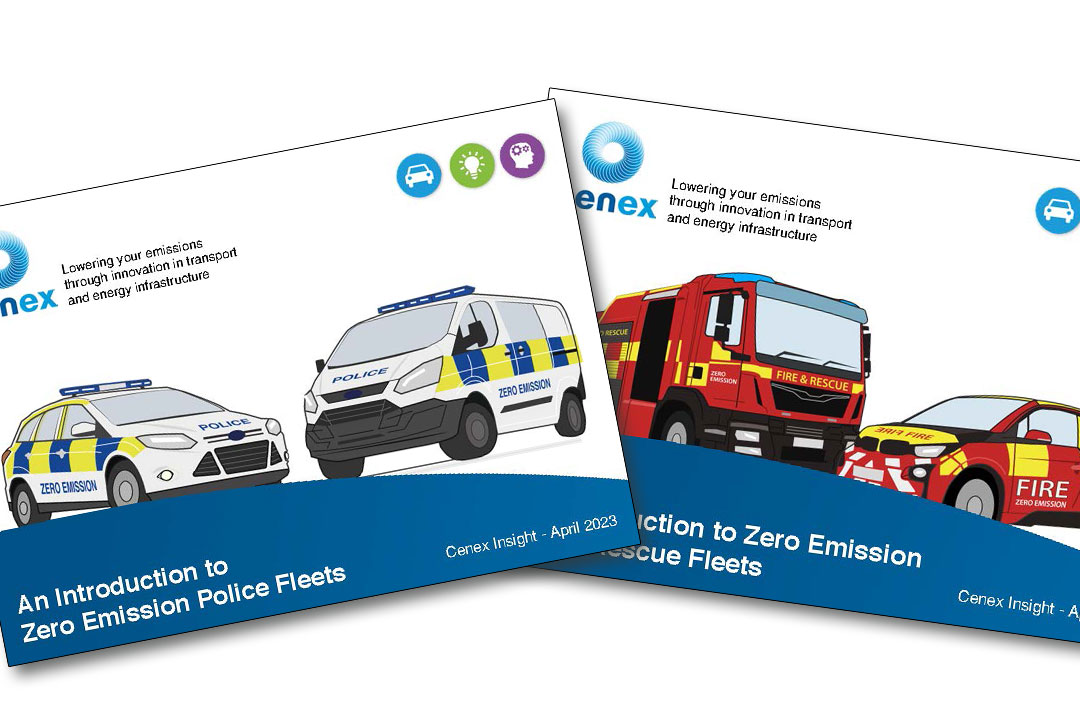 New Insights on Emergency Service Fleets Released
Cenex has released two new Insight guides aimed at police and fire & rescue fleets to aid their transition to low emission transport.
They cover the vehicles, infrastructure, and real-world examples of technology deployments.
Carl Christie, Fleet Strategy Lead at Cenex, said: "It is important that emergency service fleets have the knowledge and tools required to make informed decisions about zero emission vehicles.
"These new insight guides explore the benefits, challenges and application of electric and hydrogen vehicles so that fleet managers can prepare for the transition to low emission transport.
"Cenex has a growing portfolio of projects with emergency service fleets.
"We will continue to develop our support to ensure that fleets can better understand their duty cycles and energy requirements, plan for and implement infrastructure strategies, trial and deploy zero emission vehicles as they become available, and engage with vehicle suppliers to ensure that future zero emission vehicles meet the unique requirements of emergency services fleets."
Insight: An Introduction to Zero Emission Police Fleets
Insight: An Introduction to Zero Emission Fire & Rescue Fleets
Emergency service fleets, like all fleets, must lower their emissions in line with net zero and sustainability targets, particularly the end of new combustion engine sales in 2030.
Response vehicles pose a challenge to decarbonise as they are in use 24 hours a day, need to be available at short notice and are driven at sustained high speeds.
Vehicles are also required to cover a variety of use cases, from rapid response to pool cars and those that carry personnel or heavy equipment.
The Insight guides look at the operational requirements of emergency service fleets and provides advice and guidance on how to fleet managers can make the right decisions.
There is also a section on innovative infrastructure, including wireless charging and vehicle-to-grid, that could provide additional benefits.
Cenex recently completed a fleet and infrastructure strategy for Essex Police and Essex Fire & Rescue which demonstrated the technology readiness and emissions reductions.
The results show that 81% of the police fleet, and 55% of the fire & rescue fleet, could be replaced by battery electric vehicles with sufficient range to complete their average daily mileages.
This would deliver 53% greenhouse gas emissions reductions for the police and 16% for fire and rescue.
Case Study: Essex Police and Fire & Rescue Fleet & Infrastructure Strategy