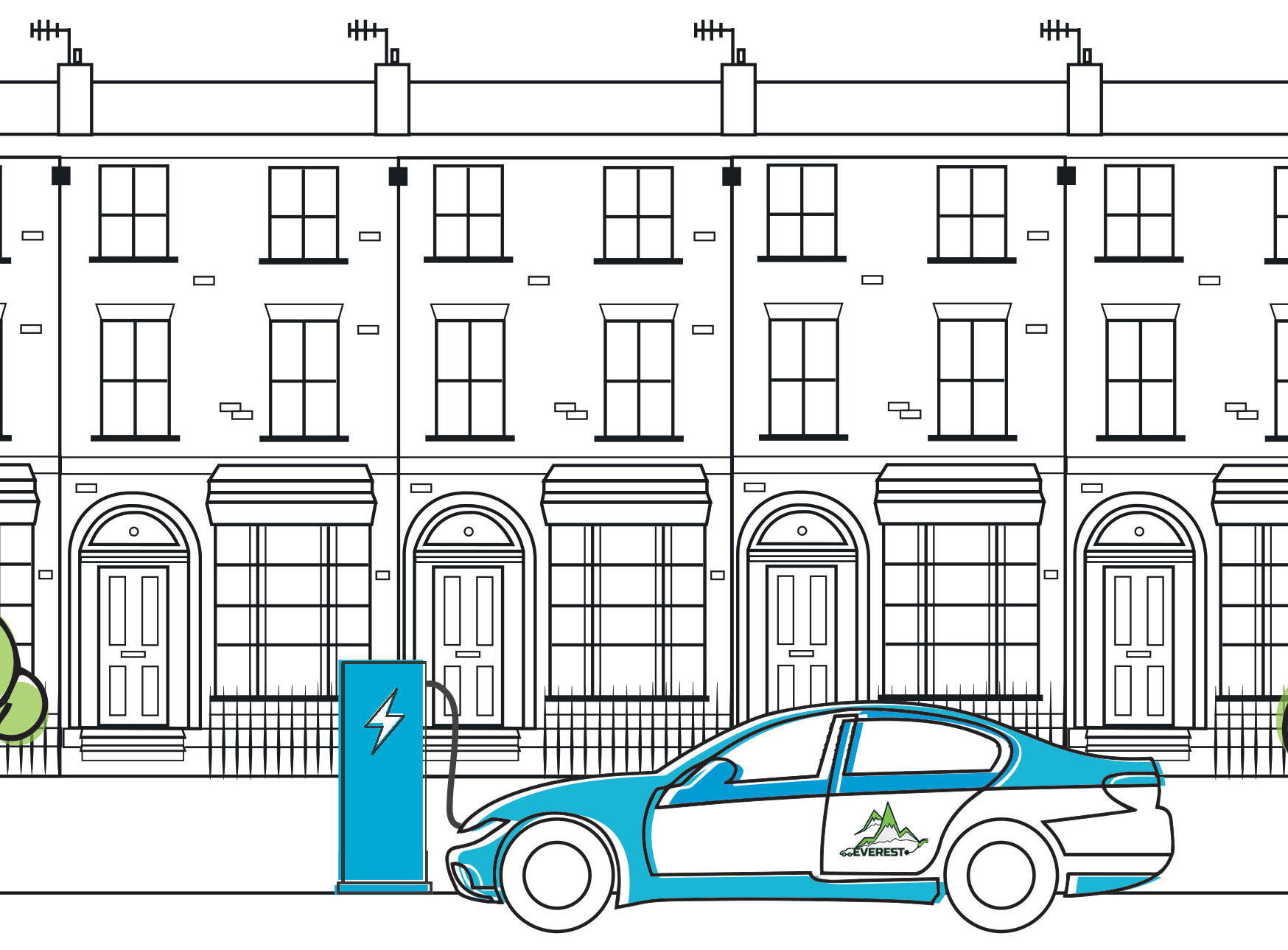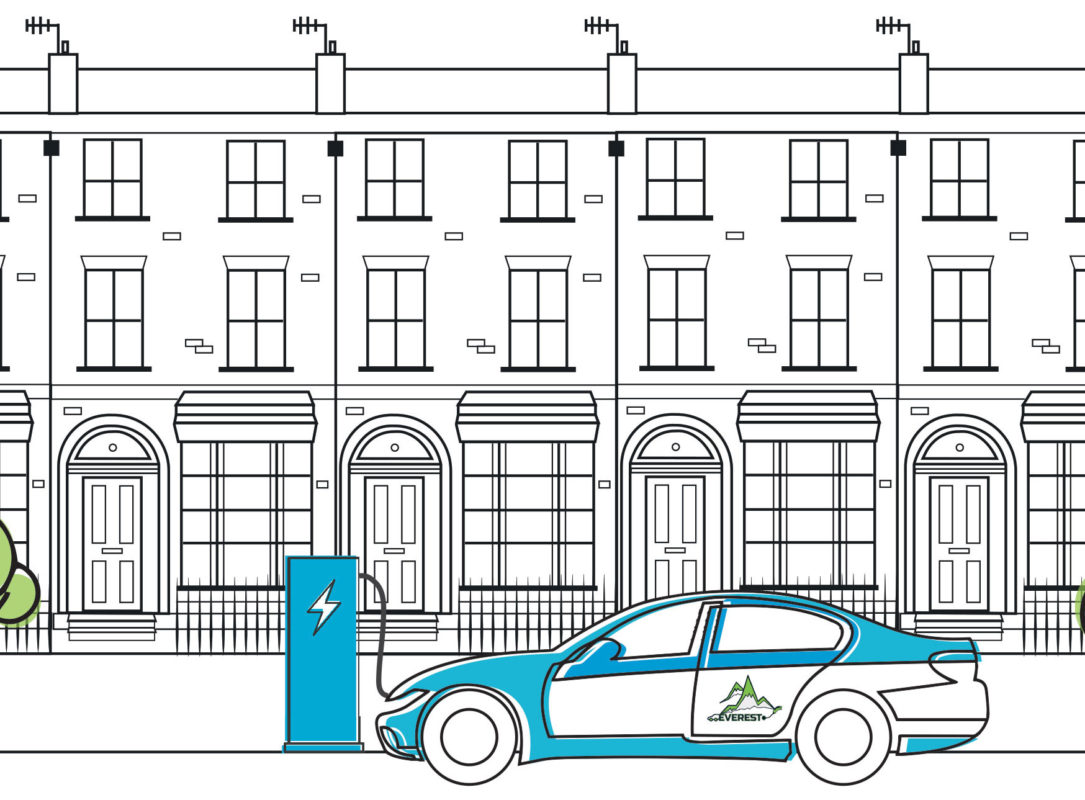 Categories:
News
/
Announcement
On-street chargepoints are key for an equitable EV transition, but when and where should they be deployed?
The UK has a legally-binding commitment to reach net-zero carbon emissions by 2050 and electric vehicles (EVs) are a key part of the plan to achieve this, with the sale of new petrol and diesel cars and vans ending by 2030.
Current battery technology means that the range of an EV is often lower than the petrol or diesel equivalent and therefore needs to be recharged more frequently, however, the required charging infrastructure allows for greater flexibility in where and when charging can occur.
Those who have access to a driveway or private parking space – which accounts for the majority of early EV adopters – can install their own chargepoint using their home energy tariff; by contrast, those without access to off-street parking (approximately 40% of UK homes) are purely reliant on using the public charging network.
EV adoption in urban areas without off-street parking, which often coincide with less affluent demographics, is typically low and therefore the case for on-street charging is not always commercially attractive – nevertheless, many local authorities have recognised the social need for charging infrastructure to encourage the electric transition in these regions.
The Virgin Media Park and Charge (VPACH) project, of which Cenex is a partner, aims to demonstrate at scale an innovative new approach to installing on-street charging solutions for hard to address residential areas using existing power and communications infrastructure.
Read the report: Predicting On-Street EV Charging Demand
"For those without off-street parking, owning an electric vehicle is not as straight forward as it needs to be, even though the public charging infrastructure network is constantly improving with more chargepoints, greater reliability and improved access," said Sam Abbott, Technical Specialist at Cenex.
"To help all drivers to transition to electric, a variety of charging solutions in different locations is required, including on-street residential charging for residents living in terraced houses or flats.
"Residents in urban areas are arguably in greater need of the EV transition as they are subject to high levels of air pollution, and they should not be forgotten in the rollout of charging infrastructure.
"However, for local authorities and chargepoint network operators, the questions of where and when to deploy on-street charging are complicated.
"Cenex has developed its EVEREST model to answer these questions to inform short and long-term chargepoint strategies that will ensure equitable access."
The EVEREST model takes in multiple inputs (including existing and planned chargepoints, driver behaviour, EV uptake projections, and households with access to off-street parking) to predict the demand for, and optimise the deployment of, public EV charging infrastructure in a given area.
Take a free online course: An Introduction to Low Emission Road Transport
The result is evidenced, actionable information that can be used by the local authority or chargepoint network operator to inform decisions on EV charging deployment and strategy.
Its outputs include: the number of chargepoints required to meet demand; the locations of existing public chargepoints in the city; the current level of EV ownership; the percentage of homes with off-street parking; the walking time from existing public chargepoints; the total amount of energy required; and more.
A report by Cenex, 'Predicting On-Street EV Charging Demand: A Case Study using the City of Worcester', shows these key metrics in a series of graphs and heatmaps.
It shows the entire city – part of Worcestershire County Council which is a partner within the VPACH2 consortium – will need 444 by 2030, ranging between 0 and 6 per output area.
There is a concentration of homes without access to off-street parking located centrally within the city and this may be limiting the transition to electric vehicles for residents in these areas.
The insights generated as a result of the modelling by Cenex means strategic planning decisions can be made for future chargepoint installations, enabling more residents of Worcester to switch to EVs.
As there is no plausible path to net-zero without major transport emissions reductions, and the transition to EVs key to improving air quality in urban areas, it is imperative the transition for those facing the greatest challenges is as easy as possible.
Get in touch to see how you can lower your emissions.