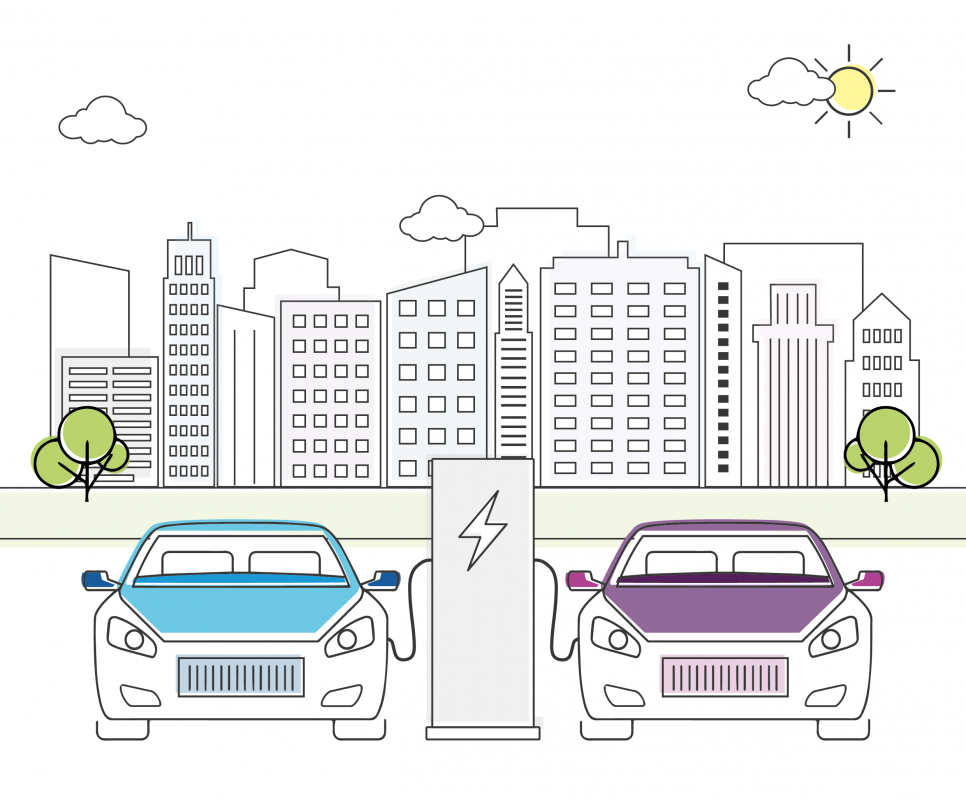 Putting the V into E-Flex
The letter "V".
Underrated for centuries as the 21st most common letter in English-language texts (yes, there is a wikipedia page for that), it took on significance in Winston Churchill's "V for Victory" propaganda campaign in World War 2.  Last Month, it was both V for Voting and V for Vegan.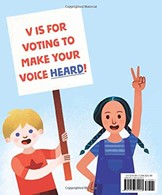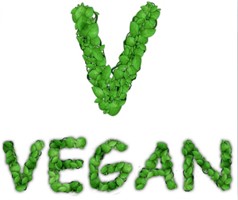 And whilst our humble innovation project does not have the impact or importance of wars, elections or consumption choices, the letter 'V' has significance for E-Flex.
V is for V2G
Vehicle-to-grid (V2G) is the bi-directional control of power flowing between an electric vehicle and its charger to enable customer or commercial benefits.
Supported by Innovate UK and sponsored by the Office for Low Emission Vehicles and Department for Business Energy and Industrial Strategy, E-Flex is using real-world trial sites to explore the benefits of V2G.  Our findings may enable the shift to a cleaner and more sustainable world – you can see more on how that might work in our explainer video here.
V is for Vans
The most popular electric vehicle for UK fleets is the Nissan e-nv200 (even that has a 'v' in it!).  Most of the fleets we are working with are running these electric vans to run errands, transport parcels or deliver fruit.  Vans are at the forefront of the industrial transition from polluting diesel and petrol vehicles to cleaner electric versions, which is why we are focusing on commercial fleets in this project.
V is for Value
The big question for V2G with vans is what value it brings?  The technology is ready and customers are willing to test the use of the vehicle battery as an energy store.  But does it deliver on the promised benefits?  This is one of the key reasons this project exists.
V is for Version 2
In this season of coronavirus, everyone has had to make adjustments and E-Flex has not been immune from the impact of the pandemic.  Our partners have all been affected, whether through furlough, working from home or having to re-visit strategies which were previously considered locked.
As a project, we have taken the lockdown period to review and restructure our project to ensure a greater chance of success, and so now are moving into E-Flex "Version 2", with a clearer vision of what we want to achieve and an updated plan and budget to do so.
V is for Virta
And so now we are excited to introduce a new 'V' into the project.  Virta.

Virta is one of the fastest growing EV charging platforms in Europe and brings considerable expertise in V2G technology.  Cenex has chosen Virta as its subcontractor to manage and operate the chargers which it will be rolling-out as part of the E-Flex project.
Virta will provide the hardware, back-office and front-end management tools as well as training and technical support for the partners and participating sites.  Alongside Nuvve (there's two more 'V's) and the other existing project partners, Virta will be working to ensure that the Cenex's upcoming installations and operations are a success.
V is for…
With all these 'V's, I'm now wondering whether we should have called our project vE-Flex…
Boilerplate:
The E-Flex Project is part of the Vehicle-to-Grid (V2G) competition, funded by the Department for Business Energy and Industrial Strategy (BEIS) and the Office for Low Emission Vehicles (OLEV), in partnership with Innovate UK, part of UK Research and Innovation.
In January 2018, OLEV and BEIS announced that 21 projects (8 feasibility studies, 5 collaborative research and development projects, and 8 real-world V2G trial projects) were to receive funding of £30m to develop the business proposition and the core technology to support Vehicle 2 Grid deployment in the UK, including its demonstration with large scale trials.
The projects involve more than 50 industrial partners and research organisations from both the Energy and Automotive sector, marking the largest and most diverse activities on V2G in the world, and trialling more than 1,000 vehicles and V2G charger units across UK.
The V2G projects represent a significant step towards the transition to a low carbon transportation and a smart energy system. Allowing EVs to return energy to the Power Grid when parked and plugged for charging, will increase Grid resilience, allow for better exploitation of renewable sources and lower the cost of ownership for EV owners, leading to new business opportunities and clear advantages for EV users and energy consumers.