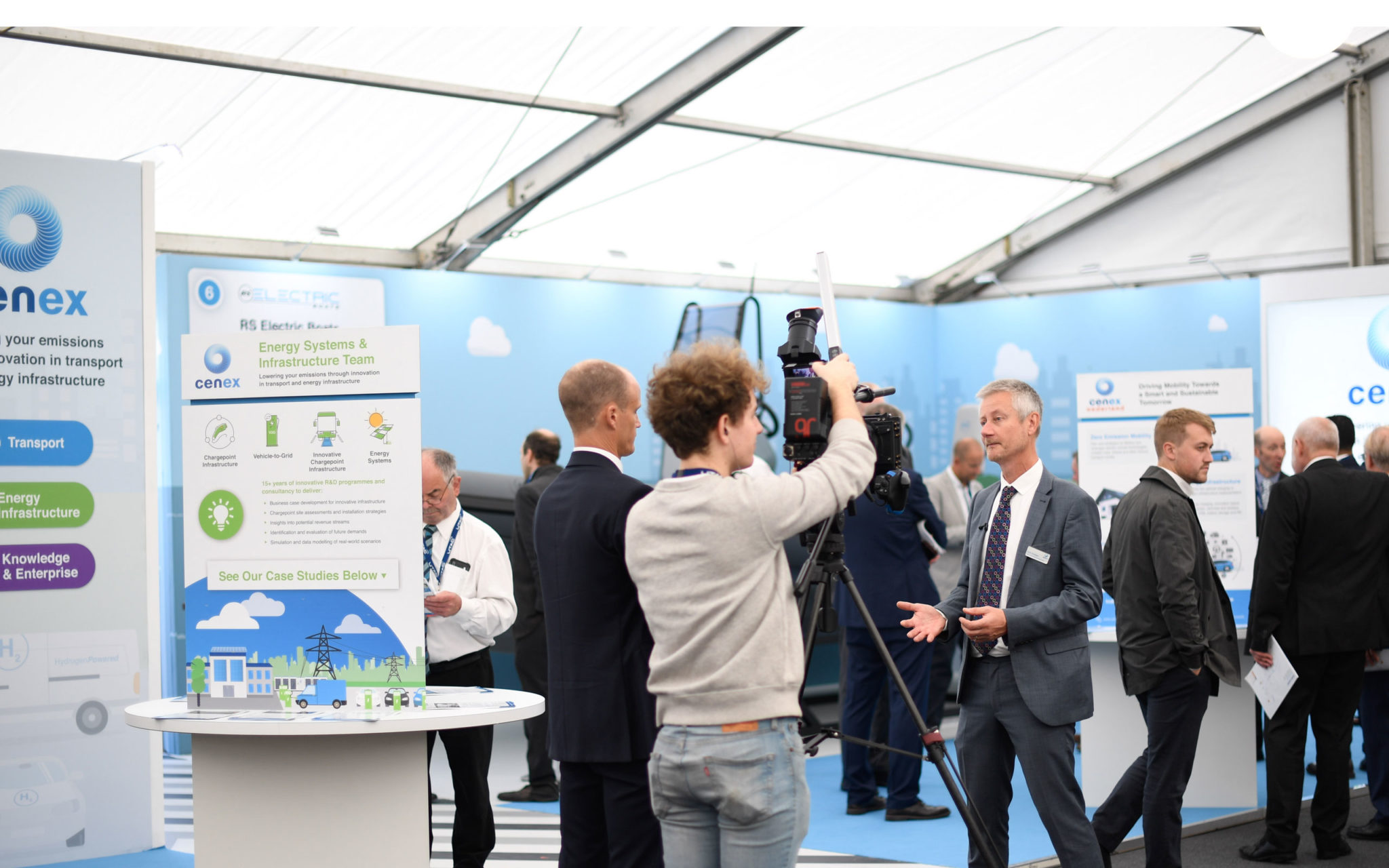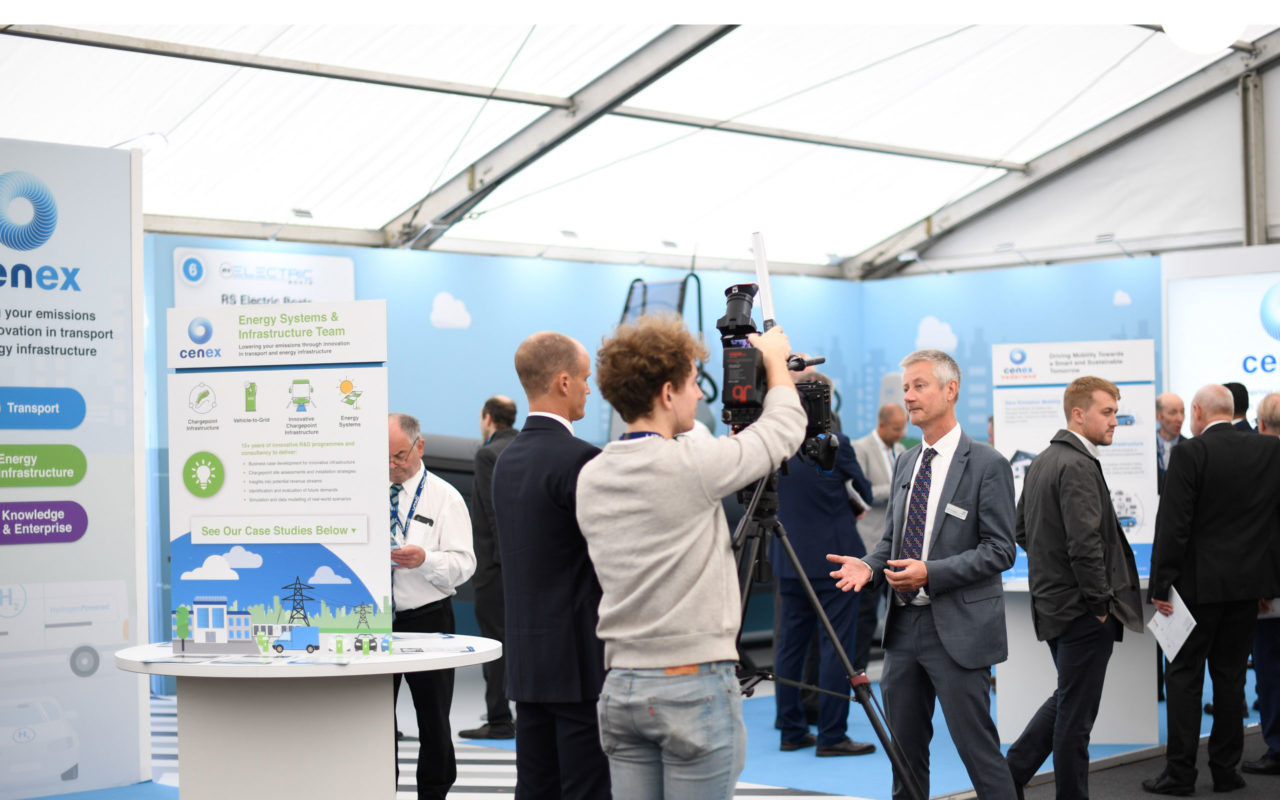 Robert Evans 2nd in Green Fleet 100 Most Influential for 3rd consecutive year
Cenex CEO, Robert Evans, has placed #2 in the Green Fleet Top 100 for the third year in a row.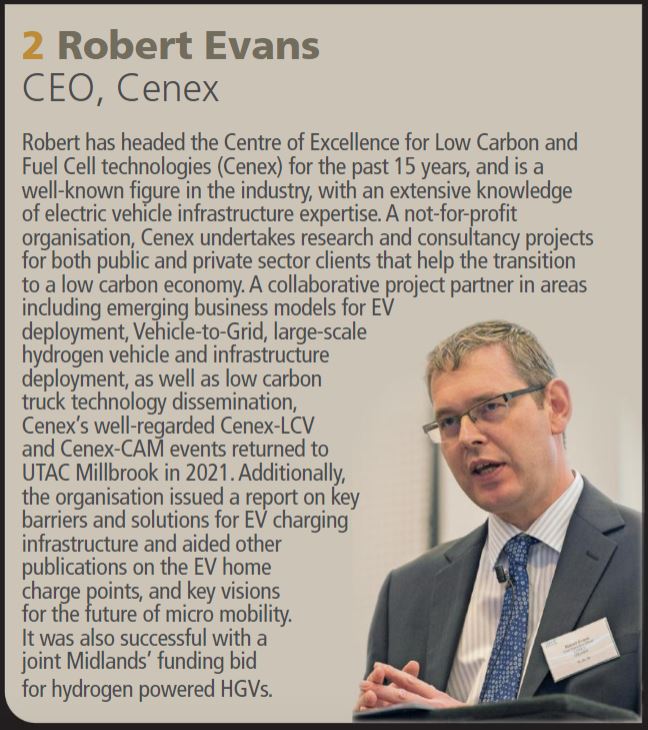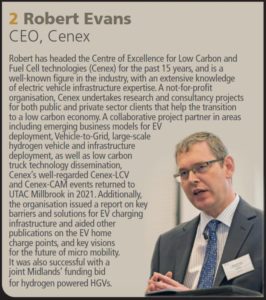 John Curtis revealed the full line up at an online event on Thursday, detailing the most influential individuals who are shaping the zero and low-carbon fleet and transport sectors, and are making significant progress in reducing carbon emissions and improving air quality.
Robert has led Cenex for over 15 years and is well-known within the industry, with an extensive knowledge of electric and hydrogen vehicle infrastructure; he is also Director of Cenex NL, and Non-Executive Director of EV8 Technologies and Scottish Hydrogen and Fuel Cell Association.
Speaking at the online reveal, Robert Evans said: "The GreenFleet 100 is a phenomenal list of people and I really respect the work everyone mentioned does – to be on the list and place so highly is a privilege.
"We are part of a community that has loads of champions and at Cenex we provide information and implementation advice that enables the fleet champions to do the great work that they do
"From a fleet perspective the location and power to the location is one of the key challenges to solve. We do a lot of work with fleet operators to look at using smart charging or add generation capacity to open the market to trucks and the electrification of heavier vehicles.
"At Cenex we can advise on the planning phase and infrastructure and vehicle choices. Then there is real value added from artificial intelligence to optimise those operations.
"The next big opportunity area for me is where low carbon vehicles and connected automated mobility come together in zero emission automated logistics.
"That means looking ahead on the research agenda of automating heavy duty vehicles in off-road applications in ports, airports etc and automating very light vehicles on the roads and pavements.
"For me this is a really exciting opportunity, blending the efficiency of vehicles we have drivers for with the potential for automation, both of which have strong Government support in OZEV and CCAV."