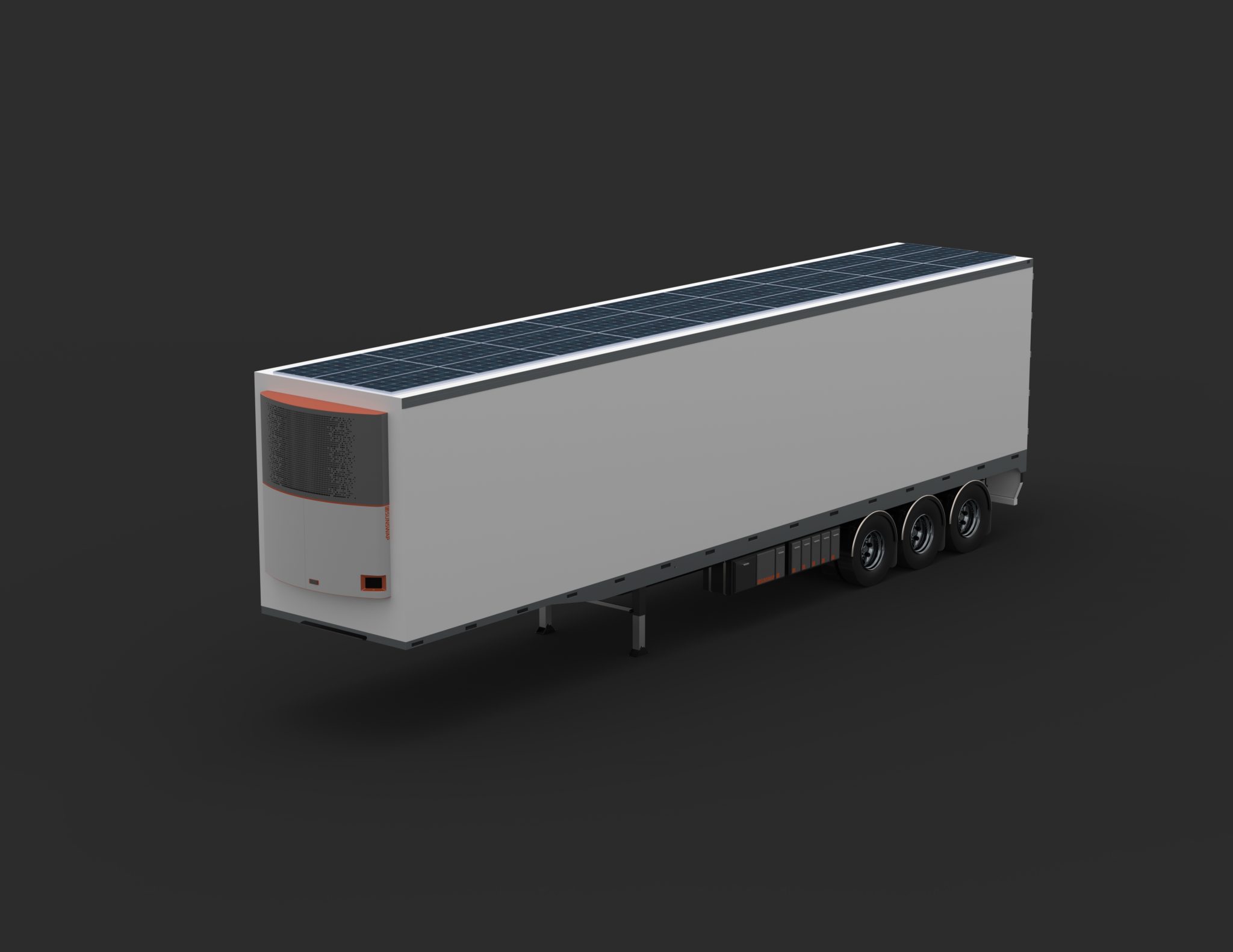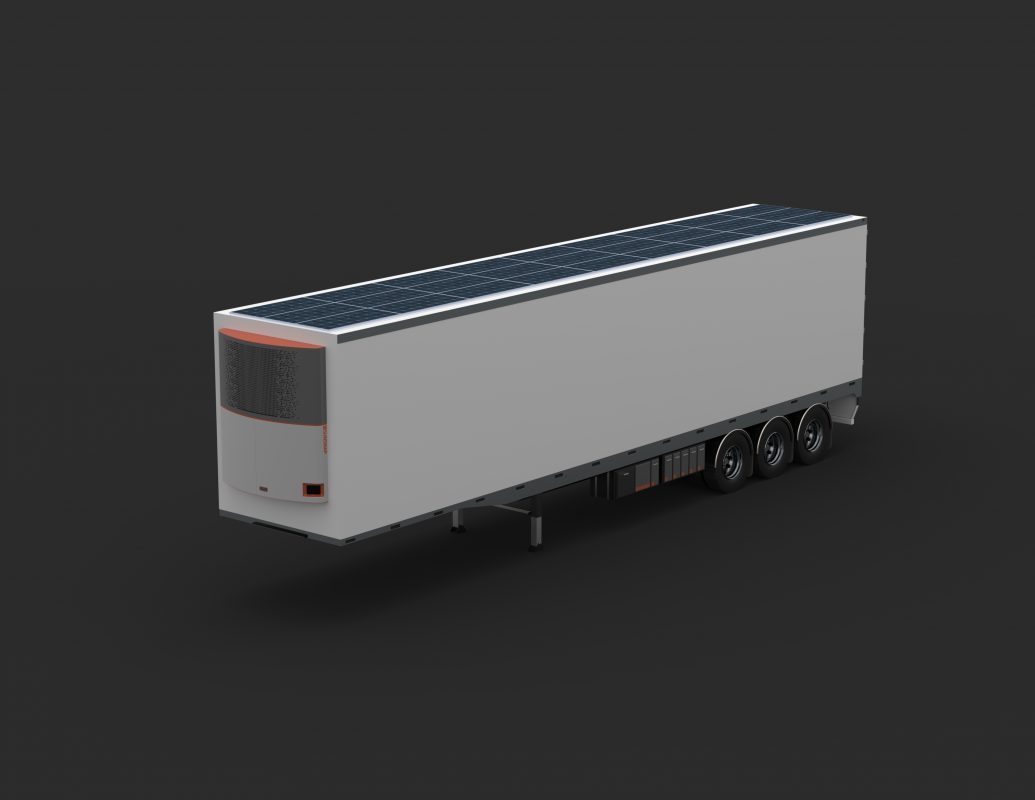 Categories:
News
/
Announcement
/
Press Releases
Solar and battery power to decarbonise transport refrigeration
Supermarket refrigeration vehicles are set to become more environmentally friendly following a collaboration to electrify the cooling systems using solar panels and batteries.
Funded by the UK's innovation agency, Innovate UK, the work between Cenex and Sunswap on project ZERO (Zero Emission Refrigerated Operations) will develop a novel and innovative electrical architecture for a solar & battery powered Transport Refrigeration Unit (TRU) that lowers emissions and meets real customer operational requirements.
The majority of TRUs, which rely on a secondary diesel engine to provide power for cooling, account for up to 95% of all PM emissions and 40% of NOx emissions from a modern Euro VI refrigerated truck and the cost of operating TRUs in the UK will increase by 70% from 2022 with the removal of the red diesel subsidy. The environmental and financial impacts, plus tightening legislation and corporate social responsibility mean customers require a clean and economical alternative.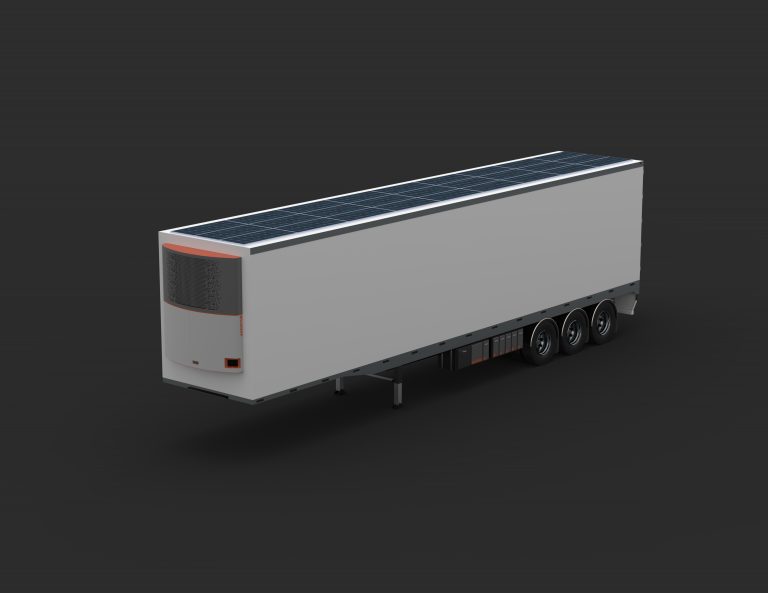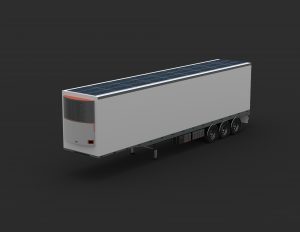 The Sunswap system with solar panels on the trailer roof, battery packs located underneath the trailer and TRU system mounted on the front wall
The solution is to replace the diesel TRU with a solar and battery powered alternative. At the core of the product is the patent-pending battery technology enabling the TRU to meet a wide range of customer requirements. Additionally, the trailer roof is covered with solar panels, providing extra on-board energy.
Cenex will form a Customers Requirements Group (CRG) to understand the needs and operational patterns of refrigerated transport operators, such as variations in grid capacity, fleet downtime and charging speeds. The CRG will comprise supermarkets and logistics operators such as Aldi, Howard Tenens, Ocado, Sainsbury's, Tesco, Waitrose and Wincanton, as well as refrigerated vehicle leasing provider Petit Forestier and the Cold Chain Federation industry body.
A refrigerated fleet techno-economic model and report on the environmental benefits of the solution will be produced by Cenex, and the results will inform Sunswap's development to refine the design of a TRU electrical system that provides a solution with an attractive business case and zero emissions.
Victor Lejona, Technical Specialist at Cenex, said:
"We are delighted to work with Sunswap in this exciting project. Refrigerated transport is a sector that accounts for high carbon and pollutant levels, with immediate research required in the field to bring zero emission solutions to fruition. Furthermore, the lack of subsidy for red diesel from 2022 will level the playing field for alternative technologies from an economic perspective.
"We have already signed up several industry stakeholders to our Customer Requirements Group and are looking forward to gaining their feedback and insight in refrigerated transport duty cycles and energy requirements for the Sunswap system."
Andrew Sucis, Chief Operating Officer at Sunswap, said:
"It is fantastic to be working with Cenex on this project. This collaboration will ensure that our next-generation transport refrigeration unit meets every industry need. Cenex will offer key support using their significant industry experience to analyse the effectiveness of our technology.
"As an organisation committed to decarbonising the cold chain, it is brilliant to see the Government, through Innovate UK, backing clean technology. We have seen first-hand that the industry, in particular supermarkets, want to switch their fleets to zero-emission vehicles. With this grant, we can grow the Sunswap team, rapidly develop our technology and we continue working towards making zero-emission transport refrigeration units a reality."
Graham Thomas, Fleet Operations Manager – Truck at OCADO GROUP plc, said:
"We have taken huge strides in reducing harmful emissions from our tractor fleet and we are equally committed to making the same inroads in cleaning up our transport refrigeration."