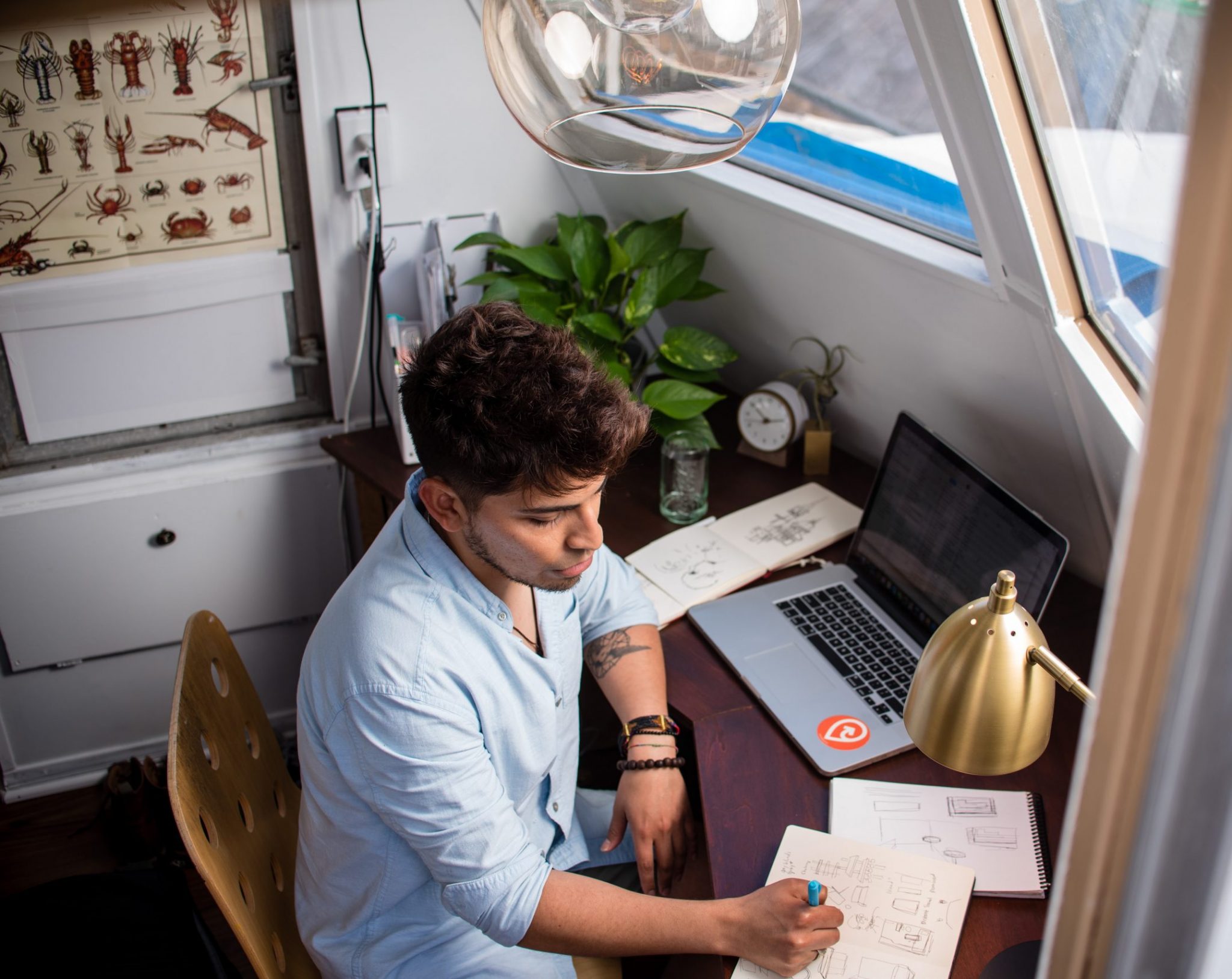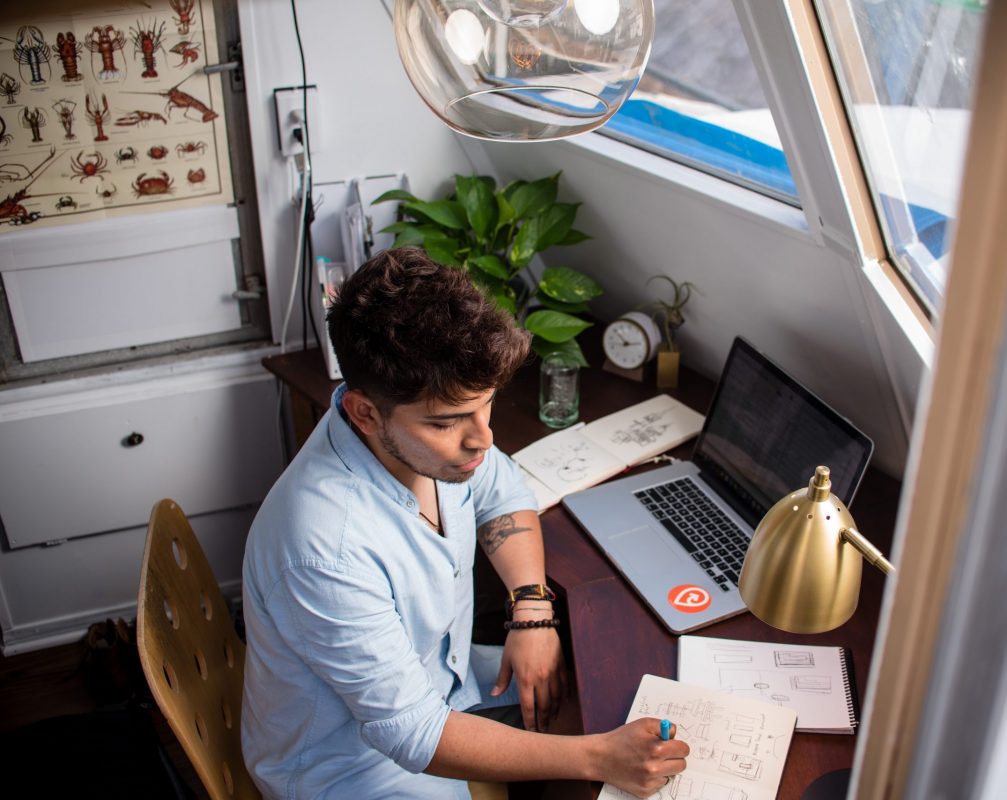 Categories:
News
/
Announcement
/
Press Releases
The death of the business trip: workers set to shun travel for remote working due to environmental concerns
O2 Business research reveals that nearly half of UK workers (48%) are concerned about the negative environmental impact of business travel – with a third (39%) actively wanting to reduce the number of times they travel for work.
Nearly half (46%) of UK workers are also concerned about the negative environmental impact of the daily commute to work – which increases to over 50% among Gen Y and Gen Z workers.
If UK workers (who can work remotely) choose to work from home twice a week, the UK would see an annual 14.3 megatonne CO2e decrease in greenhouse gas emissions from travel – more than the total emissions for Northern Ireland*.
Environmental concerns and the changing work landscape could lead to a noticeable drop in both domestic and international business travel, as nearly half of UK workers (48%) are concerned about its negative environmental impact, according to new research from the UK's largest mobile network.
Research from O2 Business, in partnership with Cenex, ICM and YouGov, also found that over a third (39%) of UK workers actively want to scale back non-essential business trips, forcing businesses to reconsider the future of work-related travel in a post-lockdown world.
O2 Business calculated that if the number of UK domestic business trips (excluding air travel) taken by full-time workers reduced by just 10%, a megatonne of greenhouse gas emissions will be avoided from the atmosphere every year – the equivalent of all sector's emissions in the London Borough of Bromley*.
The research is published as the nation adjusts to new working patterns that have emerged as a result of the COVID-19 pandemic. This crisis has simply accelerated existing trends for flexible working, and placed greater demands on business to change. UK businesses have had to pivot fast and embrace new technologies – enabling meetings to take place online in the absence of commuting and business travel.
Katy Liddell, Director of Business Sales & Service at O2, said: "For all the obvious negatives, lockdown has confirmed that with the right technology in place, flexible working works. It has become increasingly clear that many businesses can operate without the need for continuous, and often unnecessary travel, with a positive impact on the environment. Connectivity should be at the heart of our economy as we rebuild from the pandemic – keeping businesses connected and helping to reduce our negative impact on the environment."
It is a stark comparison to working life pre-lockdown, when many UK workers spent time travelling for business – nearly a fifth took a trip at least once a week, and one in ten travelled abroad at least every month. That's in addition to the commute, which averaged 31 minutes each way.
The research also shows that nearly half (46%) of UK workers are concerned about the environmental impact of travelling to and from work – which increases to over 50% amongst Gen Y and Gen Z workers.
If full-time UK workers (who are able to work remotely) work from home for just one day per week, there would be a reduction of 1,526 miles travelled each year and £449.70 of annual savings per person, resulting in an annual 7.1 megatonne CO2e decrease of greenhouse gas emissions. Going even further, if these UK workers choose to work from home twice a week, there would be an annual 14.3 megatonne CO2e decrease in emissions – more than the total emissions for Northern Ireland*.
Keith Budden, Head of Business Development at Cenex, said: "Transport accounts for just over a quarter (26%) of UK emissions. The most effective way that our nation can lower the production of these harmful emissions is to reduce carbon intensive travel, and our calculations have shown the massive environmental and economic benefits of reducing business journeys. This isn't to say that business travel should and could be eliminated entirely – there just needs to be a better balance. When business travel is required, it is important to do so in the most environmentally friendly way: using trains, public transport and electric cars. Now is the time for UK businesses to listen and take action."
Andie Stephens, Associate Director at Carbon Trust, said: "As this latest research shows there is an increasing appetite to adopt new ways of working including more opportunities for flexible working which have the potential to help many companies lower their carbon impact. Re-imagining working patterns and behaviour in the coming months and years provides a real opportunity to accelerate decarbonisation and promote green growth. The Carbon Trust has worked with O2 for over 10 years on its carbon reduction strategy and looks forward to continuing our work together to help deliver a net zero future."
Not only are UK workers conscious about the environmental impact of business travel and commuting, the research reveals that over three quarters (77%) think it is very important that a business is environmentally conscious when they are considering a new role. This figure rises to 82% of the Gen Z workforce, demonstrating how UK businesses which prioritise and care for the environment are more likely to attract the next generation of talent.
This research is published following O2's announcement that it plans to become the UK's first net zero mobile network, giving UK consumers and businesses a mobile network where calls, texts and data are powered by cleaner, greener energy.
Read O2's report The Flexible Future of Work
*Northern Ireland and London Borough of Bromley data is from 2017.
Methodology – Carbon Savings
ICM Unlimited provided Cenex with the results of an online travel survey conducted on 2,000 UK workers across different generations, sectors and organisation types.
Cenex then used the mileage statistics from this survey and applied the 'UK Government Greenhouse Gas (GHG) Conversion Factors for Company Reporting' to calculate the Tank-to-Wheel (TTW) and Well-to-Wheel (WTW) emissions.
The total annual mileages per employee for both commuting and domestic business trips were provided by the surveys and used in our calculations. For the emissions calculations, the split between travel modes is however required. This split was obtained in a combination of ways sourcing data from the 2018 National Travel Survey (NTS):
Commuting: The surveys specified which methods of commuting respondents normally used (% of trips), but it did not specify the typical mileages in each mode. The mileage/trip per commuting travel mode from the NTS was therefore applied to come up with a % mileage per commuting travel mode.
Domestic business trips: The % of mileage per business travel mode (domestic only) from the NTS was applied to the total business annual mileage from the ICM Unlimited survey.
Get in touch to see what emissions savings you can achieve