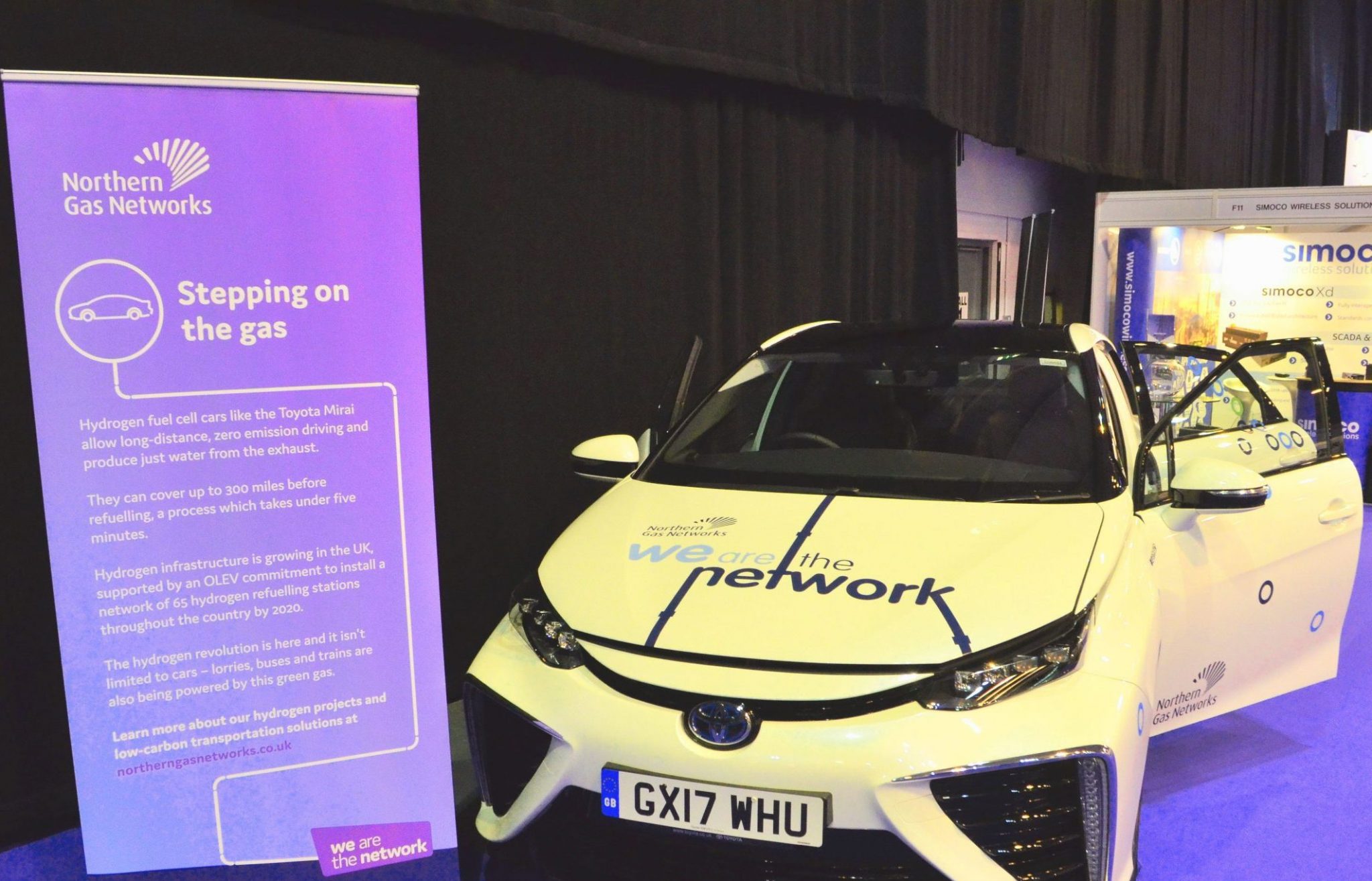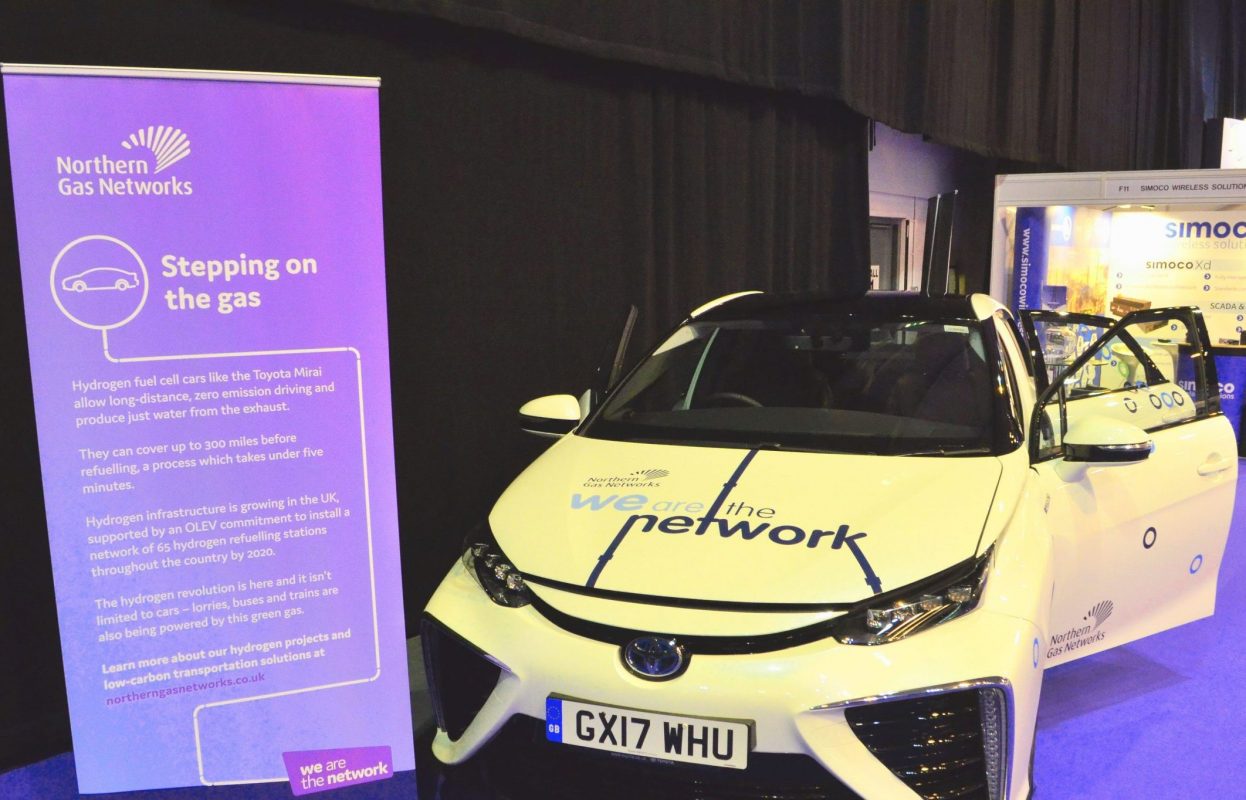 Categories:
News
/
Announcement
/
Press Releases
Utility providers take 'first step' to net zero fleets with hydrogen
Two Gas Distribution Networks (GDNs) are exploring the possibility of using hydrogen to reduce their fleet's carbon emissions in line with UK Government Net Zero 2050 targets.
Northern Gas Networks and Wales & West Utilities, supported by the EIC (formerly the Energy Innovation Centre), are working on an ambitious project with Cenex to identify the hydrogen refuelling infrastructure needed to meet their vehicle duty cycle and power demands. This will promote the development of zero-emission vehicles across their respective networks as they work towards Net Zero greenhouse gas emission targets.
GDNs, including Northern Gas Networks and Wales & West Utilities, operate a wide range of vehicles with specific usage profiles and weight limitations, and have very high onboard energy demands due to the use of specialised equipment, and the need to provide power to hand tools in remote locations. Hydrogen will meet these demands where battery electric vehicles may not be able to perform these duties for the foreseeable future.
Join the webinar: Racing towards net zero – how can your fleet keep up?
As hydrogen fuel cell vehicles are not yet readily available, Cenex will use a combination of telematics and other operational data to produce a 'heat map', indicating what proportion of existing journeys can be completed by an equivalent hydrogen vehicle. This 'heat map' will inform the specifications and locations of the necessary hydrogen refuelling solutions.
The results of the work will enable Northern Gas Networks and Wales & West Utilities to better understand the benefits of using hydrogen powered vehicles across their respective networks and allow them to plan for depot-based hydrogen vehicle trials in the future.
Nick McCarthy, Technical Specialist at Cenex, said:
"Utilities companies are required to respond to emergency calls and complete essential repairs at a moment's notice. The vehicles used must carry heavy equipment, travel long distances, travel off road, and provide power to tools at the work site. As we look to achieve Net Zero targets, hydrogen is proving a viable solution to these challenges.
Read more: Why Hydrogen? An alternative fuel for your vehicles
"Cenex will use its experience in hydrogen transport and infrastructure to assist Northern Gas Networks and Wales & West Utilities in measuring the total energy demand of their fleet, including emergency response vehicles. This is the first step towards real world hydrogen vehicle trials and zero emission fleets".
Sarah Cooper-Birkenhead, Fleet & Plant Manager at Northern Gas Networks, said:
"Gas distributors have a crucial role to play in helping the UK meet its net zero carbon ambitions. At Northern Gas Networks, we are aiming for 50% of our fleet to be made up of ultra-low emission vehicles, including hydrogen vehicles, by 2026.
"By scoping the practicalities of running a hydrogen-powered fleet, this project can help gas distributors make the transition more effectively."
Lucy Mason, Innovation Manager at Wales & West Utilities said:
"Green gases like Hydrogen not only have an important role to play in the future of energy – heating our homes, powering businesses, and keeping the lights on – they can also help decarbonise transport. This project is a great opportunity for us to understand the role hydrogen vehicles can play in our own fleet and help us deliver for the communities that rely on us across Wales and South West England."
Anthony Reid, Innovation Engineer at EIC said:
"This project represents the commencement of an ambitious journey, for the gas distribution networks, towards greener business operations. It is encouraging to see that the deployment of hydrogen powered vehicles is being prioritised, as part of the networks business strategy, and it is very exciting, on a personal level, to be involved with such a progressive and forward thinking initiative.
"In the runup to this project being kicked off, Cenex have continually demonstrated their wide-ranging expertise and established their importance in aiding the UK transition towards large scale low carbon vehicle deployment."
 Subscribe to the newsletter for more low emission news and research