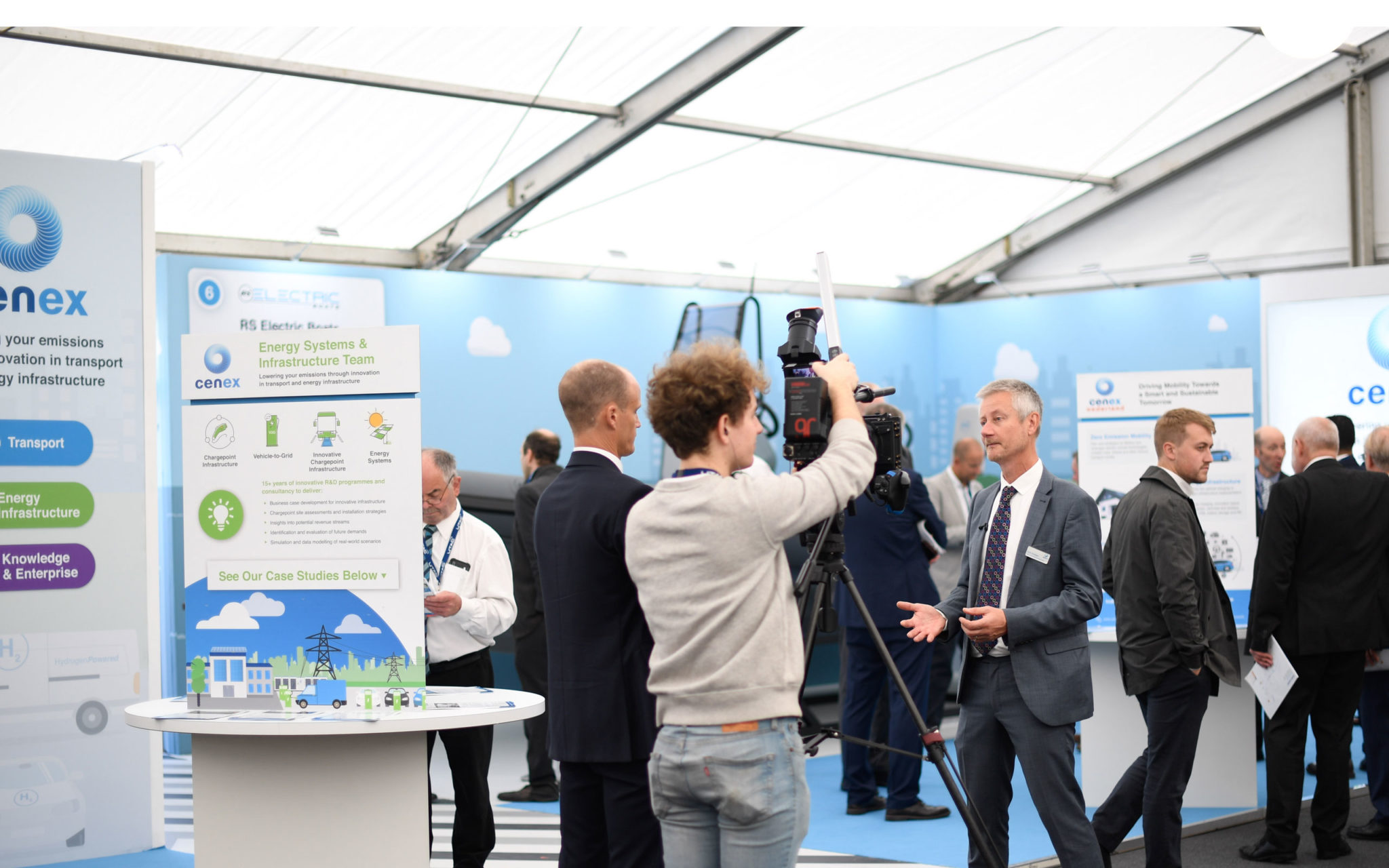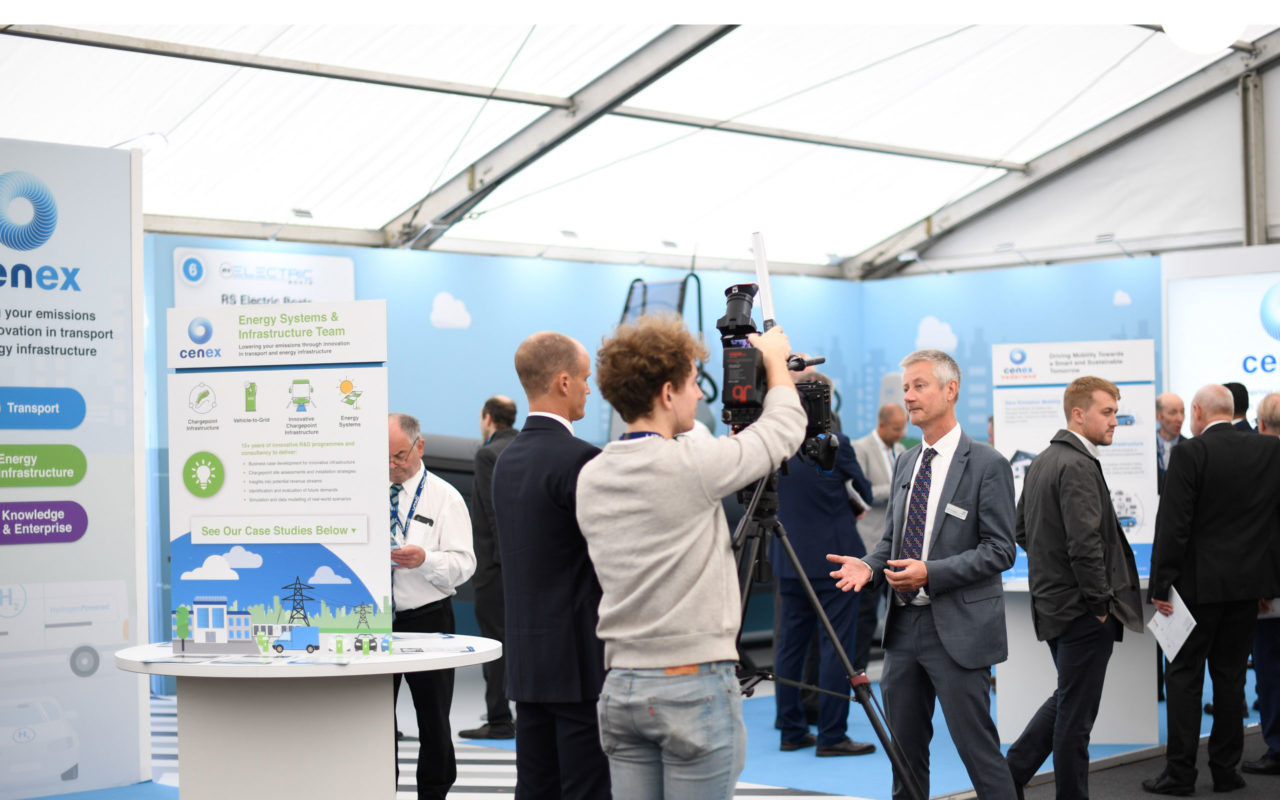 What we learnt from EVS36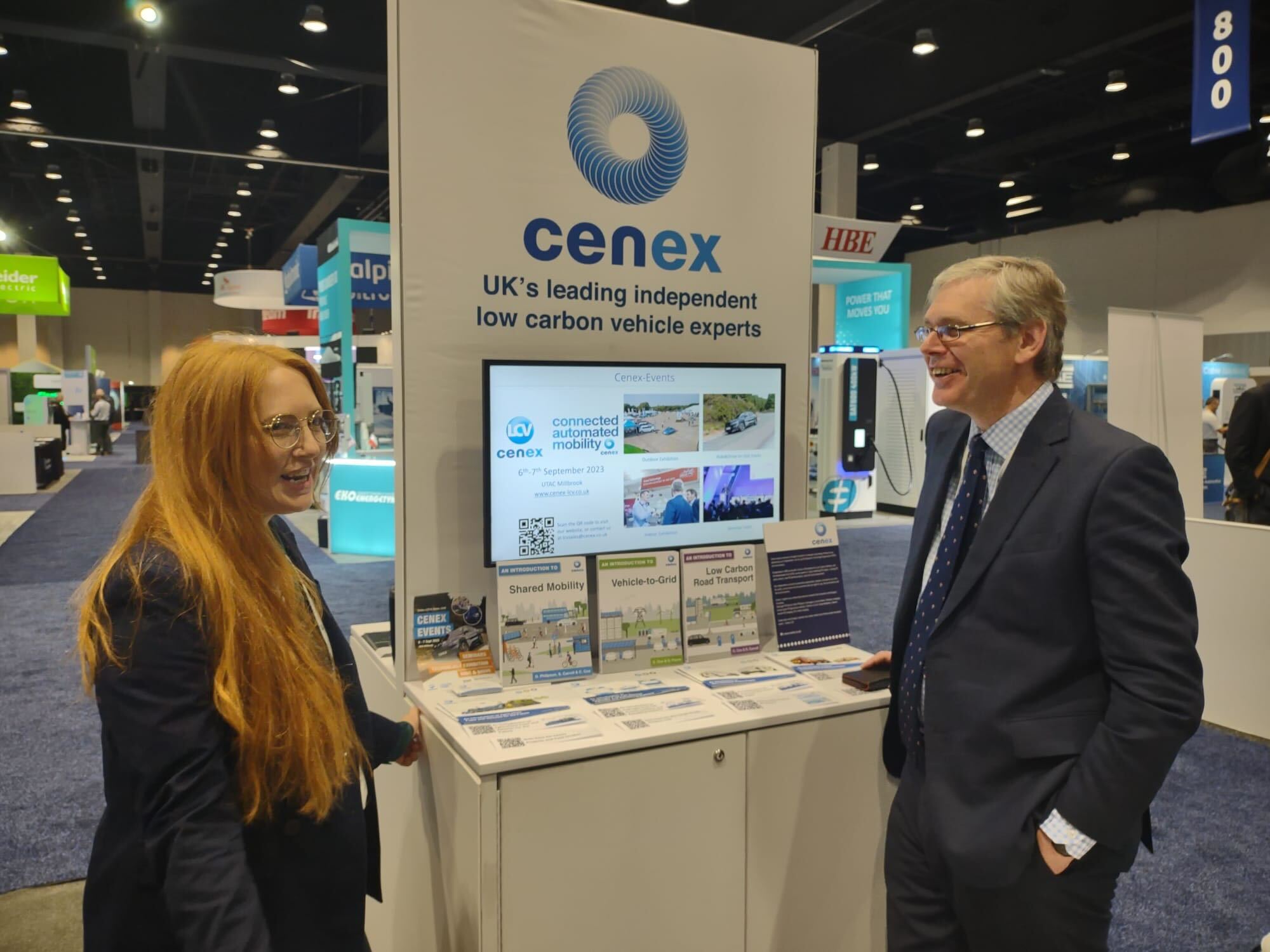 Three Cenex staff from the UK and Netherlands attended EVS36 in Sacramento, California last week (11th – 14th June 2023).
Cenex also had an exhibition stand, as part of the UK Pavilion, showcasing our expertise in electric and hydrogen vehicles and the associated infrastructure.
Robert Evans, the Chief Executive of Cenex, presented on Fuel Cell electric taxis from the EU-funded ZEFER and H2ME demonstration projects. Floris Teunissen from Cenex NL presented on life cycle assessment and his experience for the EU-funded LEVIS electric vehicle lightweighting project.  Robert Evans and Keith Budden also participated in the Innovate UK organised V2X expert mission sharing information from UK V2X projects and learning from examples in California.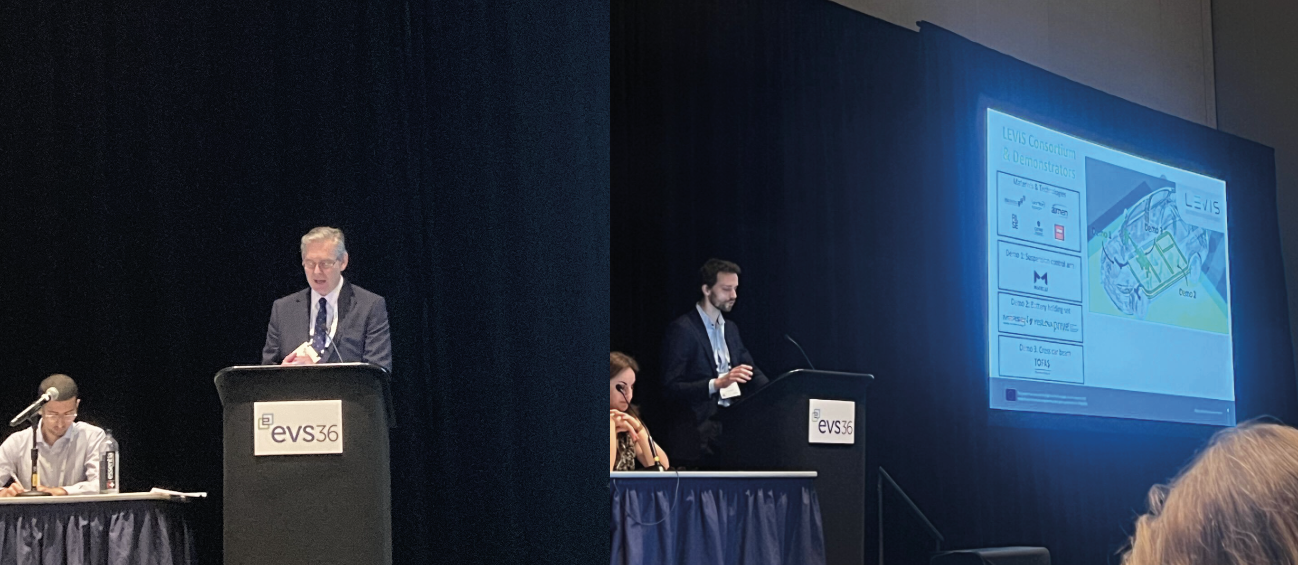 So, what did we learn?
Driverless taxis are already a reality in San Francisco, they still have a few challenges but seem to be working well.
Renting an electric car is really quite straight forward …. If it is a Tesla and you can access their supercharger network.
The global transition to zero tailpipe emission vehicles is moving at pace and we are all facing similar challenges in relation to infrastructure.
V2X technology works and delivers multiple benefits – resilience, carbon savings and financial – but more work is needed to tackle the regulatory and data integration barriers.
Cenex's expertise and our tools and models can really help speed up the transition to zero emission fleets and ensure the right infrastructure is installed at the right time and in the right place.
We also now know what biscuits and gravy for breakfast tastes like!
It was a great event to attend and we had the opportunity to network with many people, including our partners from Forth, a similar not for profit organisation based on the West Coast.