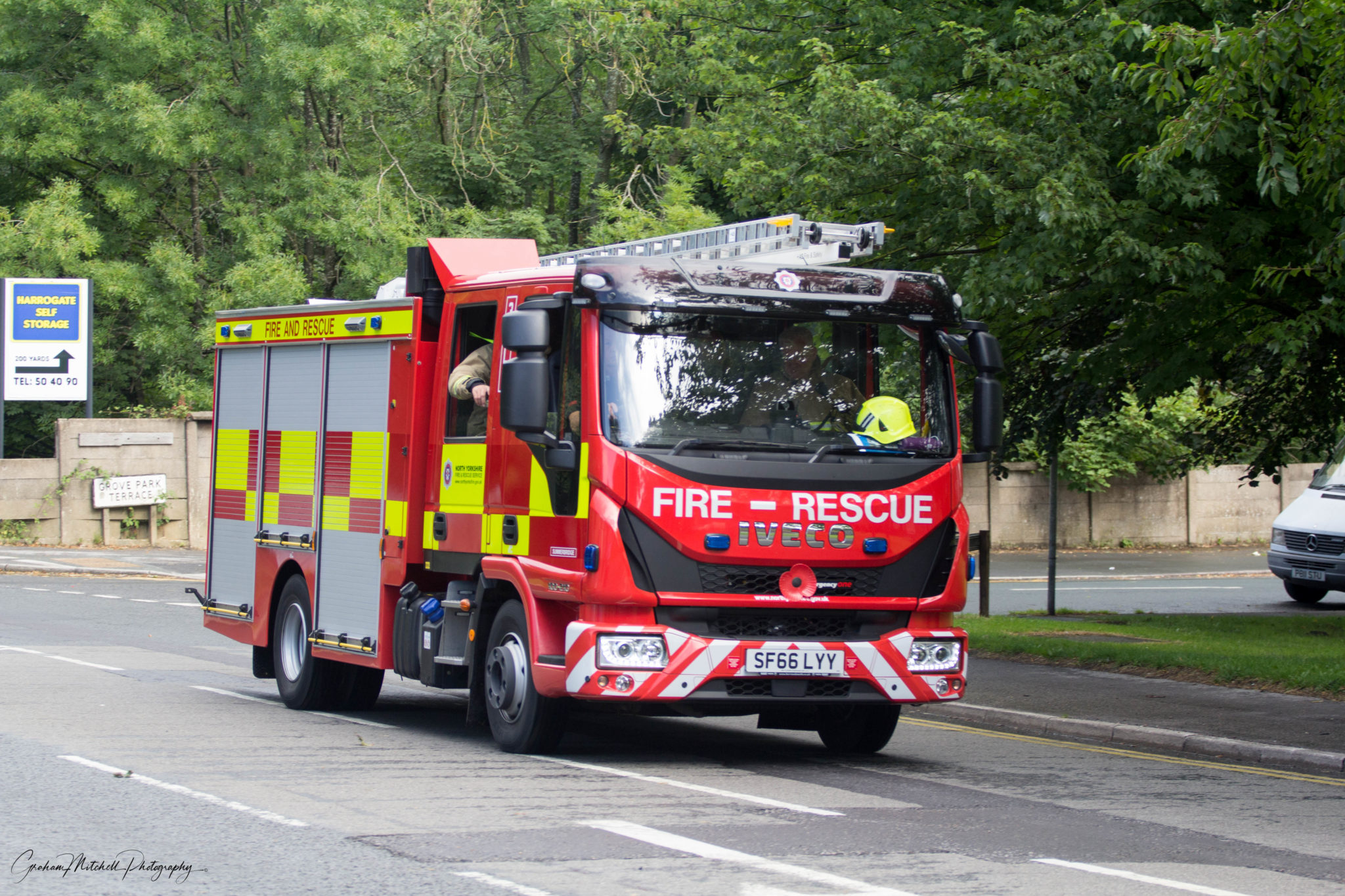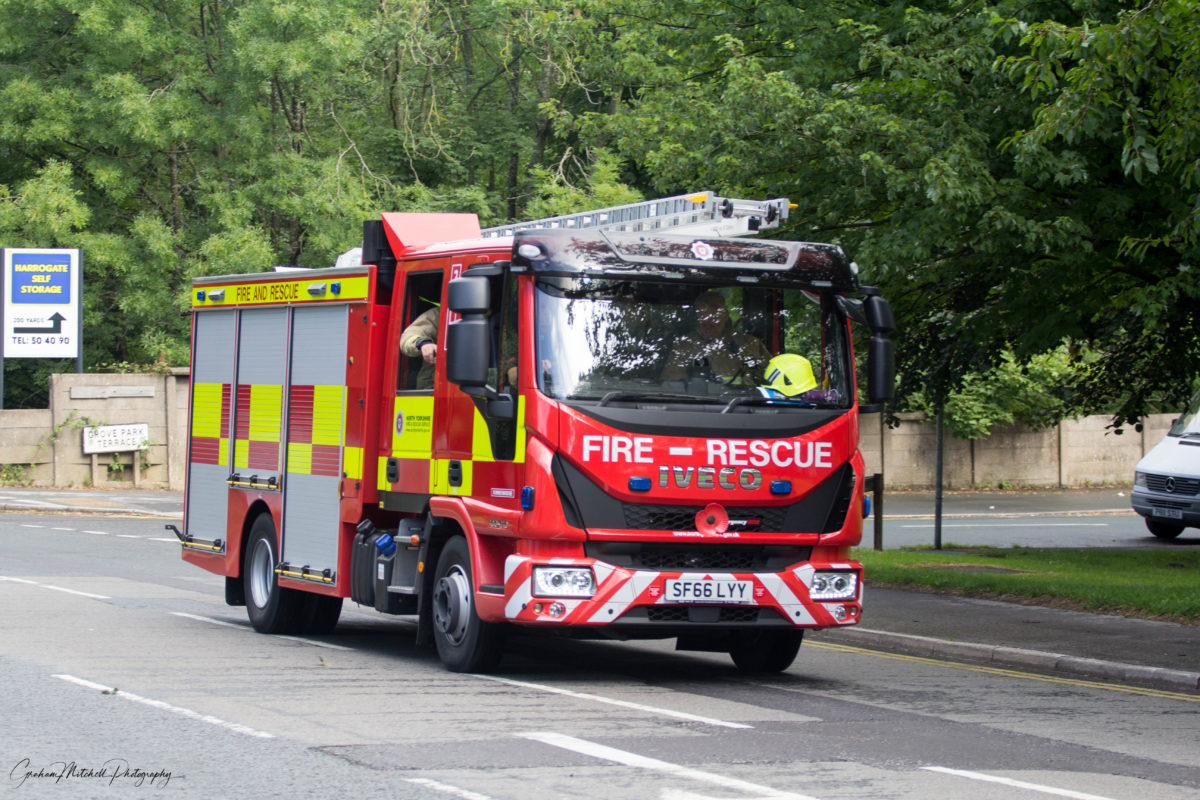 Zero Emission Fleet and Infrastructure Strategy for Essex Police and Fire & Rescue 
Essex Police and Essex County Fire & Rescue Service commissioned Cenex to develop a Zero Emission Vehicle Fleet and Infrastructure Strategy in preparation for the UK Government's plan for all new cars, vans, and heavy goods vehicles up to 26 tonnes to be zero emission vehicles by 2035. 
Cenex took a baseline of the current fleet composition and emissions and used this to assess the suitability of battery electric and fuel cell electric vehicles, then calculated the number and type of charging infrastructure required and the potential demand for renewable hydrogen by location. 
The results show that 81% of the police fleet, and 55% of the fire & rescue fleet, could be replaced by battery electric vehicles with sufficient range to complete their average daily mileages. 
This would deliver 53% greenhouse gas emissions reductions for the police and 16% for fire and rescue. 
The analysis also summarises the capital costs, running costs, and emissions impacts of different replacement scenarios, as well as a detailed fleet transition roadmap and action plan. 
Tony Petts, the Essex Police Project lead said, "Working with Cenex has been hugely beneficial in understanding the key issues affecting zero emission vehicles and policing service delivery.  
"Their practical, simple approach converted complexity into a well-researched and comprehensive plan for the future." 
Carl Christie, Fleet Strategy Lead at Cenex, said: "Emergency service fleets have just one or two fleet replacement cycles left until any new vehicles they procure will have a plug-in battery or hydrogen fuel cell system.  
"It is crucial that emergency services act now and plan for this transition. 
"We have been impressed with the pragmatic, collaborative approach taken by Essex Police and Fire & Rescue and their willingness to look at every aspect of their operations to see if they can be optimised for zero emission vehicle technologies." 
Police response vehicles account for 76% of the police fleet greenhouse gas emissions, so whilst battery electric vehicles can already be introduced in non-response roles it is important that Essex Police trial and demonstrate zero emission response vehicles to see what role they can fulfil on the fleet and what operational changes may be required to accommodate them. 
Similarly, Type B Fire Appliances, and other 18t rigid trucks, account for 64% of the fire & rescue fleet greenhouse gas emissions. 
Zero emission vehicle technologies have not been deployed as front-line fire appliances in the UK but there are several vehicles in development. 
Cenex therefore recommends Essex Fire & Rescue that develop a detailed understanding of their duty cycles and undertake market engagement with zero emission vehicle and infrastructure suppliers to develop options for trialling battery electric and fuel cell electric vehicles to see what role they can fulfil on the fleet and what operational changes may be required to accommodate them. 
Christie continues: "It is important that emergency service fleets have the knowledge and tools required to make informed decisions about zero emission vehicles. 
"We will continue to develop our support to ensure that fleets can better understand their duty cycles and energy requirements, plan for and implement infrastructure strategies, trial and deploy zero emission vehicles as they become available, and engage with vehicle suppliers to ensure that future zero emission vehicles meet the unique requirements of emergency services fleets." 
To minimise infrastructure costs, Essex Police and Fire & Rescue should work together to plan long term electric vehicle charging infrastructure on a site-by-site basis.  
An optimised solution can be developed by considering chargepoint sharing, load management, and by developing a better understanding of daily energy requirements and vehicle dwell times. 
The comprehensive analysis and project report will be adopted by Chief Officers as the roadmap to meeting their zero emission aspirations, and a Chief Officer Project Board will incorporate the many provisioning departments to deliver the strategy.