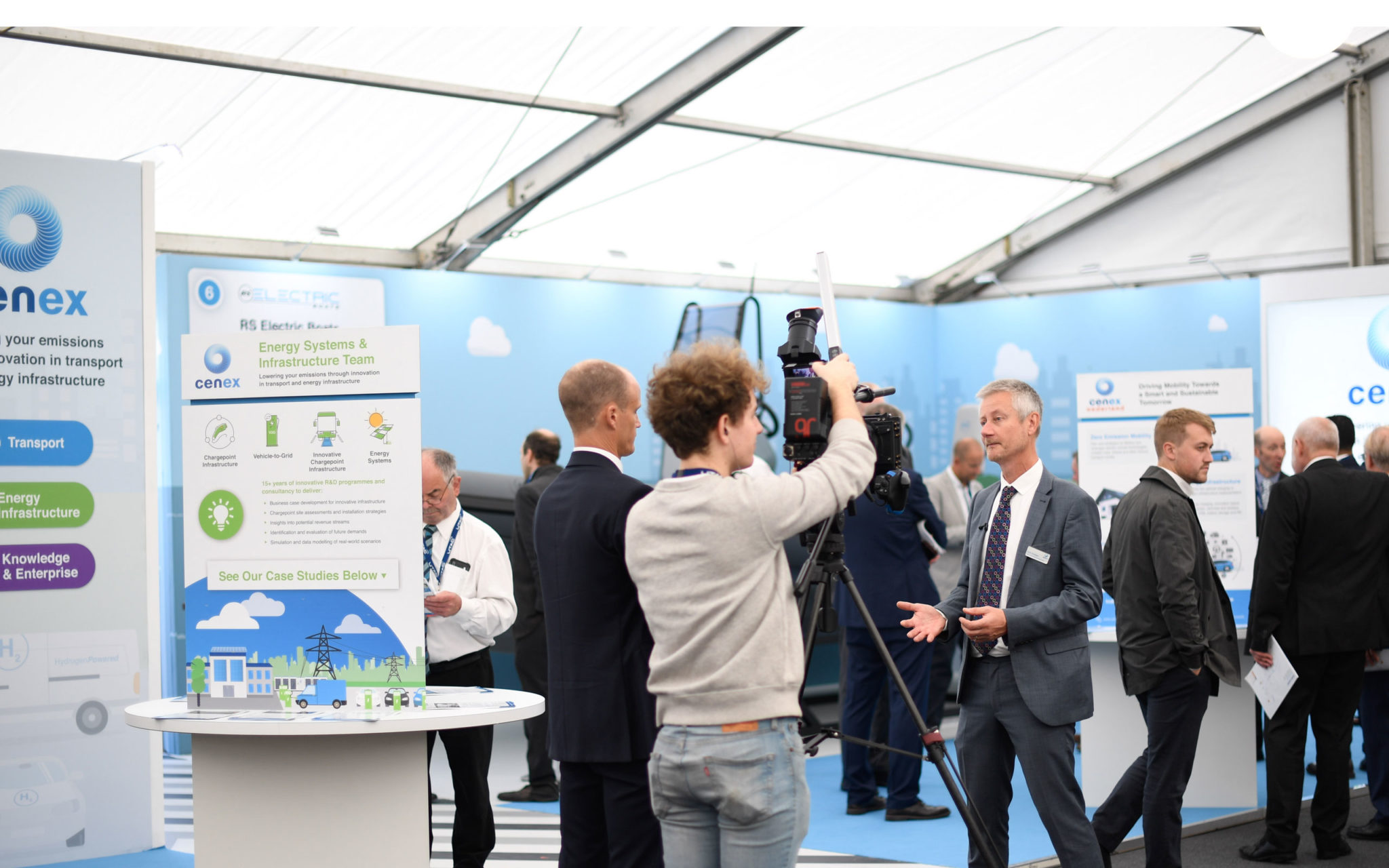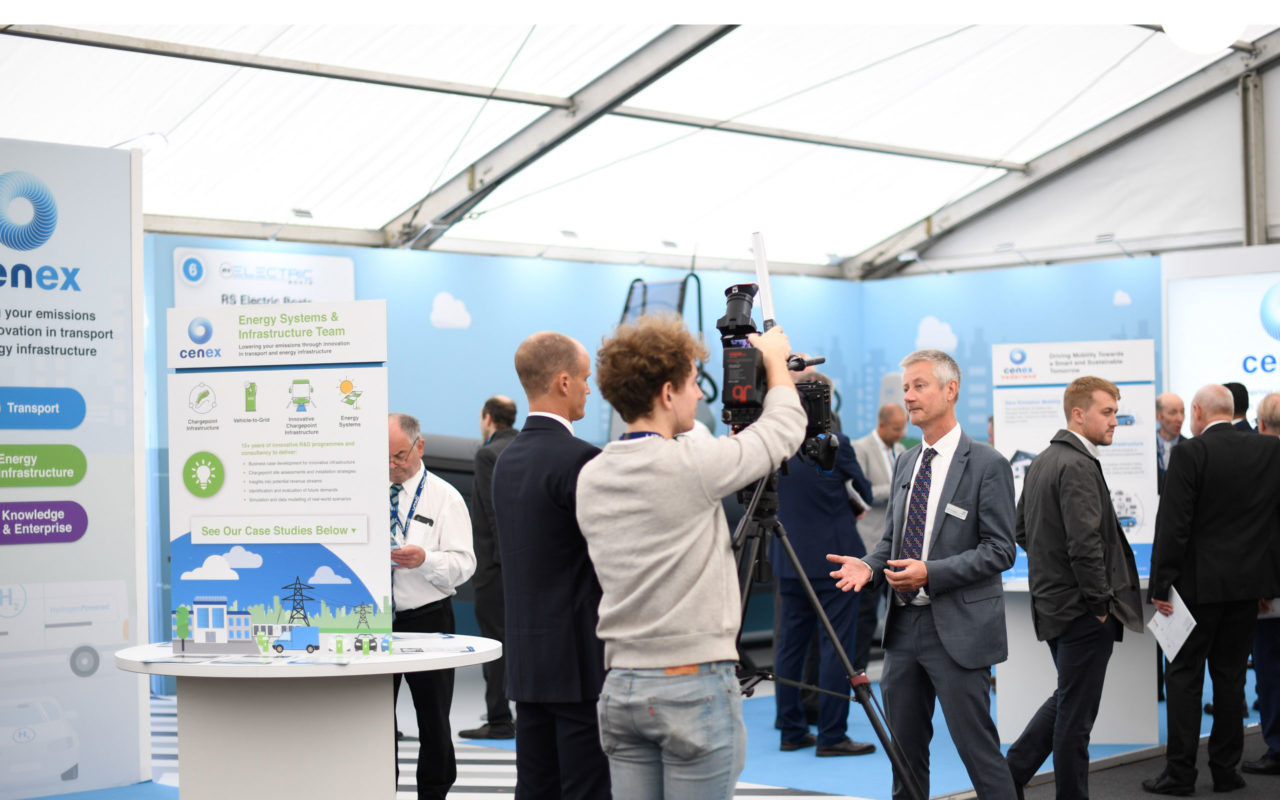 Cenex announces trial of natural gas-fuelled lorries
Part of Office for Low Emission Vehicles and Innovate UK's Low Emission Freight and Logistics Trials, six major UK fleet operators will road test the latest gas-powered heavy goods vehicles
 Loughborough, UK – 2 August 2017: Cenex – the UK's first Centre of Excellence for low carbon technologies – today announced its involvement in the UK's largest trial of biomethane-fuelled lorries. Led by Air Liquide – world leader in gases, technologies and services for industry and health – and funded in part by the Office for Low Emission Vehicles  in partnership with Innovate UK via the recently launched Low Emission Freight and Logistics Project, the 'Dedicated to Gas' trial will see large fleet operators including Kuehne + Nagel, Wincanton, ASDA, Brit European, Howard Tenens and Great Bear, trial the effectiveness of 81 dedicated gas-powered heavy goods vehicles (HGVs).
 The five lorries being trialled range from 12 to 44 tonnes, and are all new to the UK market. The trial will road test the HGVs across 10 different vehicle configurations, creating a wealth of valuable data on vehicle performance, fuel efficiency, reliability and cost. Trial vehicles running on compressed natural gas (CNG) and liquefied natural gas (LNG) are expected to reduce CO2 emissions by up to 8 per cent, and those run on biomethane can expect to see a 70 per cent reduction in CO2 emissions, compared to a similarly sized diesel HGV.
The trial will also test the effectiveness of a new cryogenic trailer refrigeration technology. The liquid nitrogen cooling system promises to reduce the high energy demands of refrigeration units, further reducing HGVs CO2 and air quality emissions.  
 The project aims to demonstrate lower-emissions technology innovation into the UK's logistics industry and HGV fleets, which account for 17% of all UK road transport emissions. Working in partnership with Air Liquide, the project lead, Cenex will manage all data analysis and project dissemination, update a dedicated gas vehicle hub website, and organize informational workshops for participating fleet operators and interested members of the industry. Participating fleets will be supported by technical experts who will collate comprehensive data via telematics systems provided by Microlise and PEMS testing by Emissions Analytics, providing a complete analysis of the potential benefits of dedicated gas technology compared to diesel.
 Steve Carroll, Head of Transport at Cenex, said: "Cenex have a long history of supporting natural gas and biomethane use in the transport sector, and we are excited to be part of such an innovative trial demonstrating and assessing the performance of the latest advancements."
 "As a world leader in sustainable, reliable, and safe gas power, Air Liquide is hopeful that this trial can bring much needed new fuel sources to the UK's HGV fleets," said Daniel Lambert, Commercial Director, at Air Liquide Advanced Business & Technologies UK. "OEMs are working hard to bring promising zero emissions technologies to the new lorries they design, but without real life road testing by big fleet customers, these technologies will not be able to impact CO2 emissions in a big way. We look forward to leading this innovative trial, and sharing the results with other HGV fleet operators across Europe and the globe."
 John Rogerson, Fleet Operations Manager, ASDA, concluded: "As a company committed to sustainable, low emissions transportation, ASDA is proud to be part of the select group of operators trialling new low emissions HGVs in the UK for the first time. We are excited to work with Cenex, Air Liquide and our other project partners to hopefully demonstrate the impact low-emissions HGV technology can have on the entire industry, while infusing the latest technology into our fleet and reducing our overall carbon footprint." 
 Notes to editors:
Dedicated to Gas is part of the Low Emission Freight and Logistics Trial, funded by the Office for Low Emission Vehicles (OLEV) in partnership with Innovate UK. 
 In January 2017, OLEV announced that 20 trial projects were to receive funding of £20m to demonstrate new technologies and to encourage the widespread introduction of low and zero emission vehicles to UK commercial fleets. The Low Emission Freight and Logistics Trial will help the UK meet its CO2 reduction targets – and represents another step towards the government's target for all new cars and vans to be zero emission by 2040.
 About Cenex
Cenex, the UK's first Centre of Excellence for Low Carbon and Fuel Cell technologies, operates as an independent not-for-profit consultancy and research organisation. It specialises in the delivery of projects which support innovation and market development to accelerate the shift to a low emission economy.
By encouraging the early market adoption of low emission and fuel cell technologies in automotive applications, Cenex aims to assist the UK automotive supply chain with competing in global markets, as well as showcasing UK expertise to encourage inward investment.
Cenex has an established track record of delivering multi-year programmes and shorter-term projects associated with low carbon vehicles and infrastructure, working with a range of public and private sector clients.
 About Air Liquide
 The world leader in gases, technologies and services for Industry and Health, Air Liquide is present in 80 countries with approximately 67,000 employees.
As part of its contribution to the energy transition challenge, Air Liquide advanced Business & Technologies (aB&T) drives innovation in clean transportation and offers natural energy sources to replace fossil fuels.
 Air Liquide aB&T has over 100 years' experience in the storage, piping, dispensing, vaporisation, engineering, manufacturing & maintenance of gas systems. The combination of biomethane & station supply creates a complete end-to-end solution for our customers, increasing competitiveness and sustainability.
 Air Liquide aB&T already owns & operates more than 50 bio-LNG/CNG refuelling stations in Europe, and our network is growing rapidly, with the UK one of the key target markets.
 Cenex
Sue Glanville/Cate Bonthuys
Catalyst Communications
Tel: +44 (0)771 581 7589/ +44 (0)774 654 6773
sue@catalystcomms.co.uk / cate@catalystcomms.co.uk