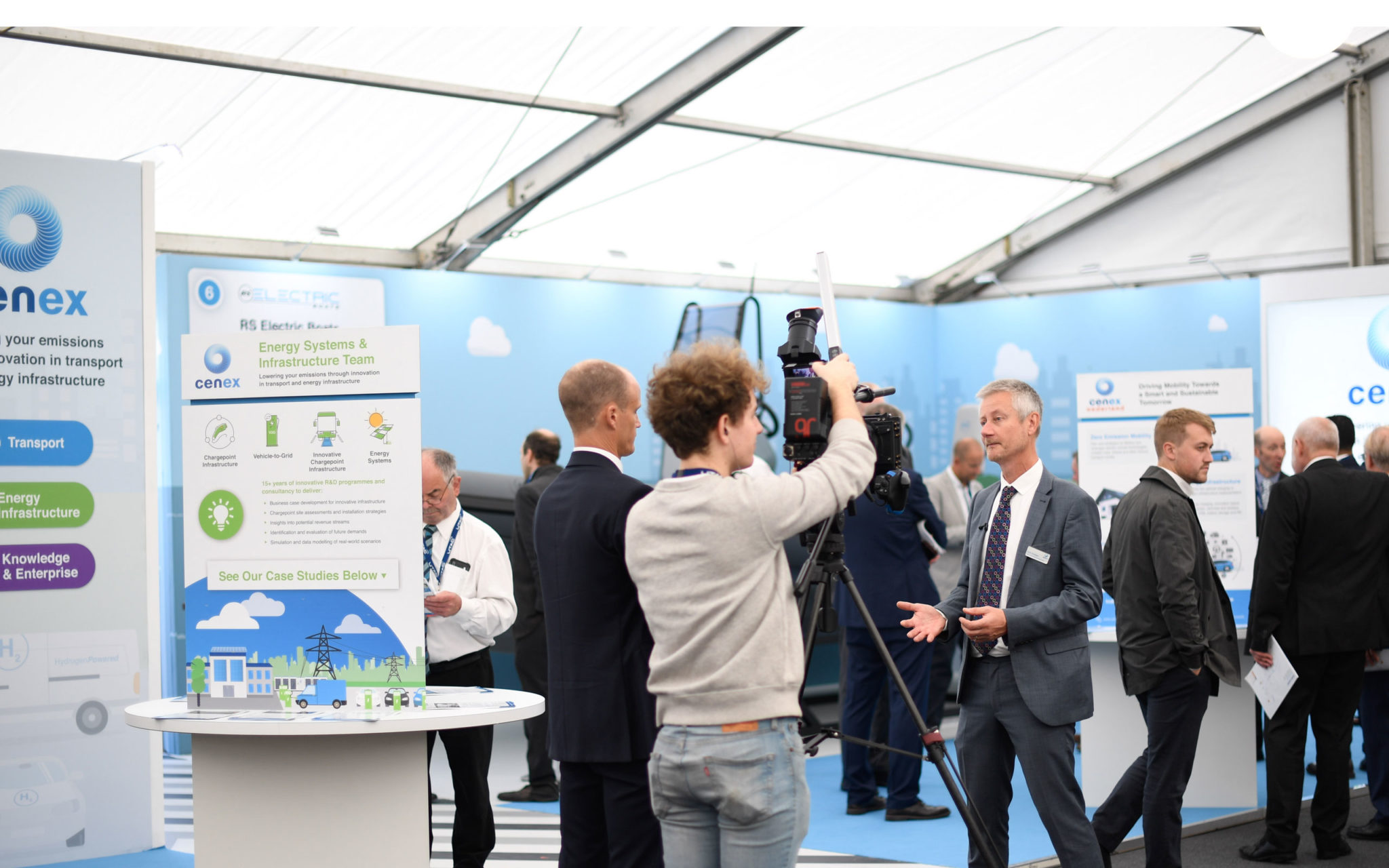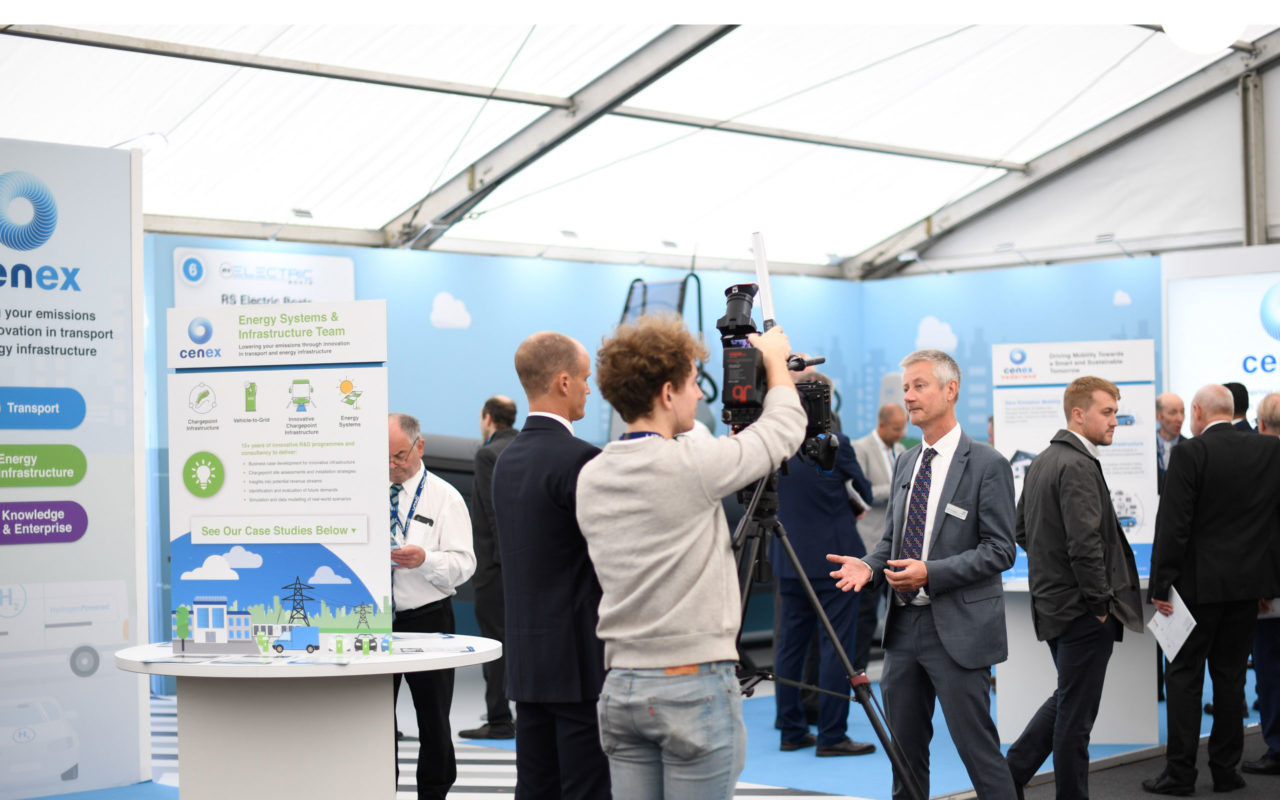 Cenex chooses Chargemaster to take over Plugged-in Midlands electric vehicle charging network
29th July 2015
Cenex, the Loughborough-based Centre of Excellence for Low Carbon and Fuel Cell Technologies, has chosen Chargemaster, the largest UK supplier and operator of chargepoints, to run the Plugged-in Midlands Network (PiM) following a competitive selection process.
The Plugged-in Midlands estate of more than 870 chargepoints will be merged with Chargemaster's POLAR network, which already comprises over 4,000 chargepoints across the country. The addition of the PiM chargepoints to the extensive POLAR network will make EV motoring even easier across the UK.
Developments planned for the PiM network include access to chargepoints via smartphone app and a choice of tariffs, with many chargepoints remaining free to use. Across the UK, more than 80% of POLAR chargepoints are free.
The agreement with Chargemaster, which has been approved by the Office for Low Emission Vehicles (OLEV), will consolidate the Midlands chargepoints within a wider national network. This will help improve customer service for motorists and chargepoint hosts.
Chargemaster, together with shareholders including BMW and wireless charging pioneer Qualcomm, has committed to transforming the PiM chargepoints through investment in supporting management systems. The company will also expand the network, with a short-term goal of adding over 100 new chargepoints in the coming months.
Robert Evans, CEO of Cenex, commented: "Cenex has successfully grown the PiM network over the past five years to serve electric vehicle owners in the Midlands, and we are very proud of what has been achieved. Now is the time for the PiM network to transition to a specialist network operator that can expand the scope of the network, unify networks for national coverage, and invest in new services and an improved customer experience.
"Having reviewed Chargemaster's track record, we are delighted that they have offered to invest in and grow the PiM network. We are convinced that electric car users will benefit from this step, as Chargemaster continues to maintain the chargepoints to the highest standards."
David Martell, Chargemaster CEO, said: "We are excited to be given the opportunity to take the excellent work that Robert and his team at Cenex have achieved over the last five years, together with the support of OLEV, and advance it to a new level with significant investment from the private sector.
"We will be investing in many new chargepoints and back-end server technologies. We will also be working closely with existing stakeholders to make the Midlands a showcase that facilitates and promotes the ownership and operation of electric vehicles."
Originally established as part of the government-backed Plugged-in Places (PiP) initiative in 2010, the PiM scheme exceeded all expectations by part-funding more than 870 chargepoints across the Midlands.
Following financial support from Government over the last three years, public sector operators have been opting to transfer operation of the chargepoints to self-sustaining business models, often with private sector partnerships.
In 2013, Chargemaster won a competitive tender to take over the management of the Milton Keynes PiP network. It has successfully expanded the chargepoint network, many of which are rapid chargers that enable electric vehicles to charge in under 30 minutes.
About Chargemaster
Chargemaster Plc is the UK's leading provider of electric vehicle-charging infrastructure. Benefiting from over 25 years of experience working within the telematics and vehicle-orientated industry, Chargemaster provides a comprehensive, flexible and practical range of electric vehicle-charging solutions. Its charging stations are specially developed to accommodate new technological advances and the growing demands of the electric vehicle industry. Chargemaster works in partnership with leading energy providers, vehicle manufacturers, government agencies, management consultancies, and property development and blue chip companies. Chargemaster is the largest UK supplier of public and workplace charging units in the UK, and has supplied over 10,000 charging points across Europe. The company operates its own manufacturing facility at Luton Airport, which currently produces over 2,000 charging units per month and operates to ISO9001 quality standards.
Chargemaster
Rachel Burgess, Torque Agency
Tel: 020 7952 1070
rburgess@torqueagencygroup.com
About Cenex
Cenex (www.cenex.co.uk), the UK's first Centre of Excellence for Low Carbon and Fuel Cell Technologies, is a UK independent not-for-profit company. Cenex operates as a research and consultancy organisation, and has established its position as the leading independent expert in low carbon vehicles and energy infrastructure through the delivery of a range of research and demonstration trials.
Cenex has been a leading facilitator of e-mobility in the UK through support of early EV trials and for taking a lead in infrastructure deployment. Cenex launched the Plugged-in Midlands (PiM) project in December 2010 as one of the eight original OLEV-funded Plugged-in Places. The PiM project provided grants for organisations to install charging points across the East and West Midlands. The PiM project led to the installation of more than 870 charging points in a diverse range of locations, from town and city centres through to hotels, retail outlets and motorway service areas.
Cenex also manages the UK's largest Low Carbon Vehicle Event (www.cenex-lcv.co.uk).
Cenex
Sue Glanville/Cate Bonthuys, Catalyst Communications
Tel: +44 (0)771 581 7589/ +44 (0)774 654 6773