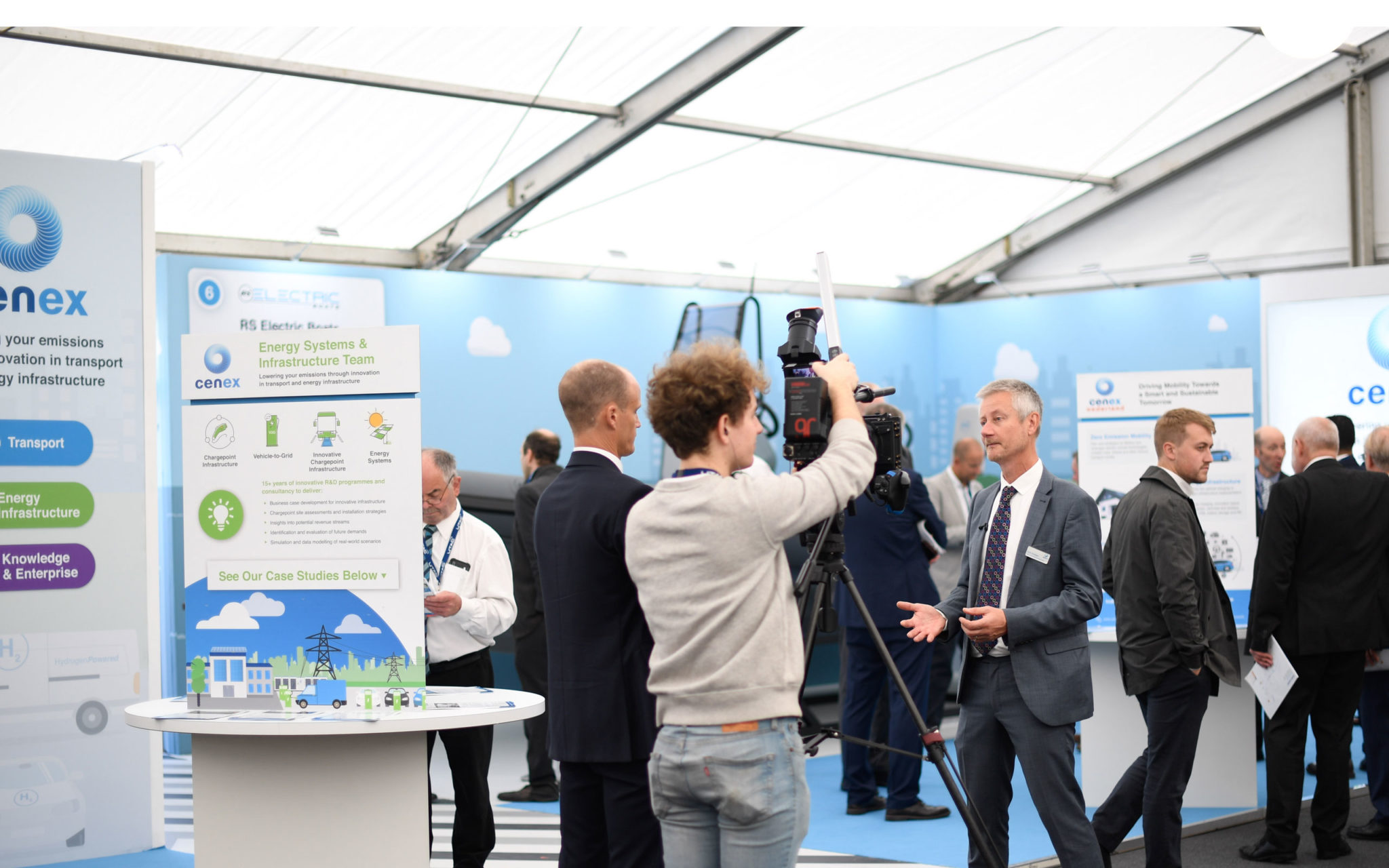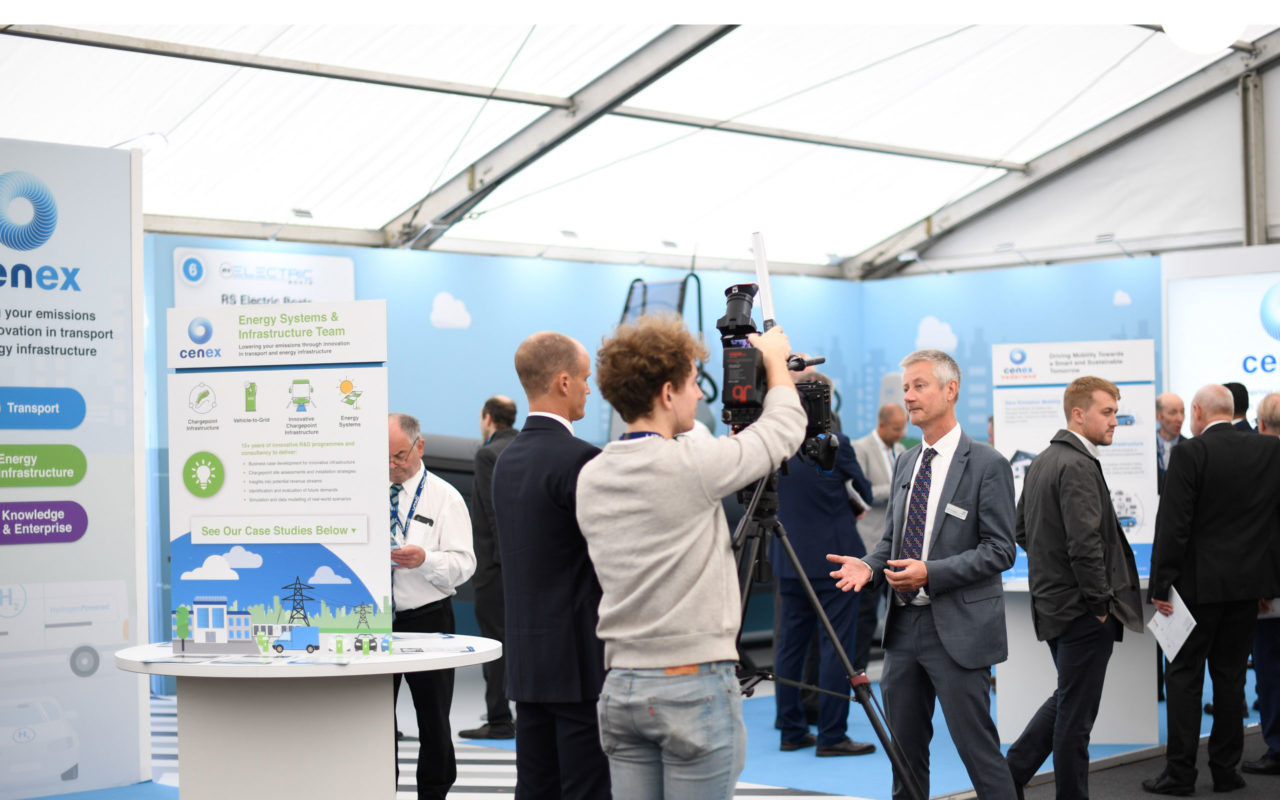 Greener City Living: A Smart-Systems Approach
Robert Evans, CEO of Cenex, reviews the opportunities to use electric and alternatively-fuelled vehicles, as well as green and smart solutions, to address climate change, air quality, congestion and energy for transport challenges.
What are the solutions for greener city living? What role will electric vehicles, renewable energy and smart grids play in the ever‑transitioning 21st century city? These are questions that are shaping the thinking of city planners, developers, and the civil engineering and construction sectors, as well as energy utilities and the motor industry. When it comes to 'green' and 'smart', many technologies are capable of delivering benefits for those who live and work in cities.
The problems at hand
For cities, congestion, air pollution and energy resilience represent strategic pain points. City officials are fully aware of the day-to‑day health and quality‑of-life impact of poor air quality, as well as the stress‑inducing effects of gridlocked roads and overcrowded public transport systems unable to cope with surges in commuter numbers. Similarly, these cities face the ever-present risk of disruptions in local energy supply, which leads to interruption of power to buildings and homes, as well as traffic lights and other controls that manage transport systems.
These issues are symptomatic of resource constraints in terms of city air and its ability to absorb and disperse air pollution; road‑space availability; and power distribution system capacity constraints when faced with rising electricity demand for city‑centre building and transport system needs. When it comes to managing scarce resources, the key to efficiency lies in a smart-systems approach, capturing and turning data into the knowledge needed to deliver enhanced capacity utilisation. A smart-systems approach offers cities a means to address strategic pain through business-delivered solutions, combined with information-enabled outreach to engage city dwellers and commuters in supporting green and smarter choices.
The air-quality management priority
Two smart-city technologies offer potential to improve air quality. These are electric vehicles and intelligent traffic management. Battery‑electric and fuel cell-electric vehicles add a zero-emission option to the current diesel and petrol alternatives. Given the health concerns associated with oxides of nitrogen and particulate emissions and the current perception of diesels as high emitters in real-world operations, particular attention is being paid to the opportunities to replace diesel with electric for city centre vehicles, including buses, taxis, car clubs and bicycle schemes, as well as delivery vans.
The opportunity to cut air pollution without adding to congestion is greatest when leveraging shared mobility use cases for battery-electric vehicles, be they for the movement of people or delivery of goods to city centre businesses. The consolidation of travel information for these green options is strongly recommended. Smartphone apps can already provide real-time and journey planning based on mixed‑mode transportation, and for the traveller, the current optimisation is typically set up to recommend options by convenient start and arrival times. In a green and smart city, choices will also be offered based on what is best in to avoid pollution and for the environment and/or energy efficiency.
This needn't be theoretical, as real-time vehicle emissions data can be collected and analysed, along with air pollutant‑monitoring data captured from sensors on main transport corridors. Together this data can help feed models that can accurately forecast the rise and fall of pollution in line with traffic movement, including taking weather and traffic forecasts to provide advanced warning of the likelihood of air pollution exceeding World Health Organisation (WHO)-recommended limits. This information and insight provides city officials with the evidence needed to plan for and implement air pollution alerts, giving residents and commuters advanced warning of air pollution alert days and traffic management measures to restrict vehicle movements, by both vehicle type and location.
Low emission zones (LEZs) are already being implemented as a policy approach focused on air pollution control by discouraging high-emitting vehicles from 'sensitive' zones within a city. The current policy approach is to anticipate adoption of progressive standards, whereby the zone-access criteria can gradually be tightened over time to favour ultra-low- and then zero-emission vehicles. The key to cost-effective and timely LEZ implementation lies in having the systems in place to make multi-purpose use of the network of cameras across a city, using automatic number-plate recognition and/or unique (LEZ 'badge') identifier recognition to differentiate between high and low emission vehicles and penalise the high emitters by issuing fines.
The ability to link vehicle monitoring to vehicle database information on emissions, along with that to achieve outreach to drivers, paves the way for more short-term changes to access criteria and the provision of alternative transport information. Cities including Paris have already enacted short-term travel restrictions in response to air pollution alert days. Electric-vehicle access to bus lanes is also being planned in some UK cities, including Nottingham and Milton Keynes.
The next generation of smart-mobility systems will help make these interventions easier to plan and implement. They will offer city officials opportunities to seek to curb rising air pollution levels and/or congestion in locations across the city. These may include measures such as initiating smart management of traffic-light sequencing to smooth traffic flows, as well as redirecting public transport and shared mobility services to carry the burden when 'incident-based' changes to travel provision are required. The key to incident management lies in having the enabling intelligent transport system platforms, with outreach to mobility providers and commute information based on both forecast and real-time traffic and travel.
Energy for transport and system resilience
To facilitate the increased use of zero‑emission electric vehicles, either electrical power or a zero-emission proxy in hydrogen needs to be available 'on demand' within a dense city-scape environment.
For taxis, buses and car clubs, the requirement to charge can be met either through physical connection at charge points or through inductive charging. The plug-in option currently represents the norm, but the UK has sector-leading research projects under way on inductive charging of vehicles, including covering use cases in which buses and taxis can pick up energy at convenient dwell points using wireless energy transfer. This technology has been showcased in the Formula E racing competition with a view to having wider market applicability in city centre operations.
The challenge of a large number of electric vehicles returning to a depot and requiring charging is already having an impact. Freight operators in London have been informed that they will need to pay for 'grid strengthening' if they want to charge their electric vehicles when they want. The grid is typically most stretched between 4 and 7pm, and for those paying for energy on half-hourly use tariffs, it is significantly more expensive. This is likely to be the peak charging time for fleet vehicles returning to depot. By using a bidirectional inverter, electric vehicles returning to base can be discharged of any residual energy (typically 40 per cent) and then recharged in the early hours of the morning, when demand and price are lower. This reduces peak demand, preventing the need for expensive grid reinforcements and further improving the financial case for electric vehicles.
Anticipating the potential of electric vehicles, cities such as Amsterdam are planning the roll‑out of large quantities of charge points at the same time as the city promotes using rooftops for solar power to generate electricity to help meet the forecast rise in electricity demand. Given that battery-electric vehicles are both energy consumers and energy-storage devices, the potential is being recognised for a vehicle-to-grid (V2G) and 'vehicle-to-X' approach, in which electrical power can flow both into and from the batteries of electric vehicles. This means parked electric vehicles can be used as energy-storage buffers. Charging can be managed with electric vehicles also able to feed electricity back into the grid or into building energy management systems, to help meet spikes in local demand.
These projects link to the virtual power plant aggregation of energy generation and storage assets that open pathways to link intermittent supply and demand at prices that would be higher than the pence per kWh typically offered to export back to the grid.
This approach of leveraging the integration of renewable energy generation with electric vehicle use is also seen on a more traditional energy sector scale in the emergence of city-centre energy parks. An example of this approach can be seen at the Tyseley Energy Park in Birmingham, where an area of designated industrial land is being regenerated into a low emission vehicle refuelling hub with gas, electric and hydrogen available in one site. It is planned that locally-generated electricity will be available to recharge battery‑electric vehicles and to generate hydrogen to refuel city buses, and biomethane generated from city food waste could also be provided to run the cities refuse trucks.
Business challenge
When it comes to 'green' and 'smart', many technologies can be argued as capable of delivering benefits for those who live and work in cities. However, what is typically less well understood is who will be the sponsoring customer for these technologies and what the business models will be for differing 'use-case' scenarios. It would be wrong to assume the city authority will be the sole sponsor of smart and green-city initiatives.
As attractive as smart-city concepts are, without a robust evidence base, city officials will not be able to justify investments in, or use regulatory powers to promote, new green and smart solutions for city services. This is particularly the case when there is no historic precedent and associated budget line against which to plan these types of investments.
Therefore, in the 'pre-commercial' world, demonstration projects have an important role to play in helping verify the technical and commercial readiness of different 'use‑case' propositions, as well as the steps required for effective implementation.  Within this landscape of opportunities, specialist research organisations such as Cenex have a role to play in working with stakeholders to provide insight and access to networks, to support project development and provide technology and business-case validation. Cenex is reaching out to help a range of stakeholders from its traditional client base of city authorities, fleet operators and motor‑industry technology providers, connecting these organisations with key stakeholders for urban regeneration projects, including planners and developers, as well as technology companies offering smart-city solutions. To do this, Cenex works across these communities and with universities and government innovation agencies to leverage funding for scoping studies and demonstration projects.
The aim is to establish partnerships of willing stakeholders to help create an evidence base through exemplar projects for other towns and cities to replicate. Urban regeneration projects are particularly attractive from a smart-city exemplar project perspective. This is because of the ability to link partners at the planning stage in order to anticipate the phasing of opportunities and embedding of enabling‑sensor and camera technologies required to take virtual control of a physical environment via cloud-based smart-city platforms and associated applications.
These enabling technologies can be embedded into the fabric of buildings prior to sale, as well as roads and other public spaces, before they are open for use. The outcome is lower cost and less complexity for implementation than would be the case when retrofitting an established urban environment, in which property is owned by a plethora of different parties.
The primary early-opportunity areas linking green and smart are with electric vehicles and V2G, but the scope extends to cover future options, including hydrogen technologies and biomethane generated from a city's digestible food waste.
The key to successful exemplar projects lies first in establishing a partnership approach to blend vision, willingness to invest and innovation support, and then latterly in disseminating the results effectively to aid learning to help create new markets.
Further information
This article first appeared in issue 96 of GreenFleet magazine