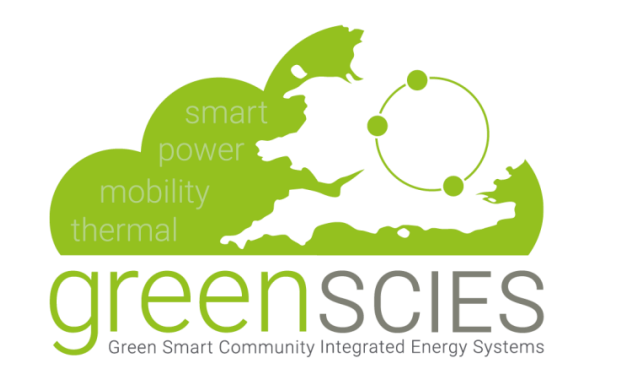 Categories:
News
/
Press Releases
GreenSCIES policy paper to steer the future of Smart Local Energy Systems (SLES)
GreenSCIES policy paper to steer the future of Smart Local Energy Systems (SLES)
Cenex, in collaboration with Energy Systems Catapult release a white paper covering policy challenges and future changes for SLES.
The paper reviews current energy systems policies and aims to identify advantages and constraints.
It examines proposed policy changes and the impact of them on SLES, using GreenSCIES as a case study.
Smart Local Energy Systems (SLES) are on their way, integrating new low carbon energy technologies across heat, power and mobility, to reduce carbon emissions and tackle fuel poverty. In order for emerging projects and project partners to get to grips with existing policy and future developments, Cenex and Energy Systems Catapult have released a white paper, covering policy challenges and future changes for SLES.
The white paper, which draws on the results of a detailed design study for Green Smart Community Integrated Energy Systems (GreenSCIES), aims to support the drive for uptake of SLES, with comprehensive policy terms and roles and responsibilities, detailing the need for coordination between national and local electricity markets.
This research and the resulting report will provide a valuable reference for future SLES projects, enabling new schemes to be designed with policy in mind. With government ambitions to phase out the installation of gas boilers, heat networks will become increasingly important and there is a considerable journey towards a smarter, more flexible energy system ahead.
Innovation, new technology and advanced business models are vital to the development and deployment of SLES. However, to drive investment, accelerate adoption and ensure efficient dispatch of distributed energy resources (DER), market design must reform and policy must evolve.
Greg Payne, Senior Technical Specialist – Modelling and Analysis Lead at Cenex, explains:
"This paper puts together a view of the complex and constantly evolving policy landscape. Smart Local Energy Systems are a complicated concept in themselves, so determining how they can work within existing policy is not easy.
"We hope, by publishing this paper, others can benefit from the work we've done on the GreenSCIES project, and get a clearer view of the impacts of energy and heat policy on other SLES projects."
George Day, Senior Advisor: Net Zero Policy at Energy Systems Catapult says:
"Delivering low-carbon heating, cooling and power to residents and businesses, while helping to power the growing demand for electric vehicles is part of the solution for a long-term reduction in carbon emissions.
"Policy and regulations are essential in ensuring that we research, review and report on both the benefits and blockers that could impact SLES and the wider energy system and we're pleased to have worked with Cenex on this informative and insightful paper."
This paper was produced by the GreenSCIES project, funded by UK Research and Innovation and the Engineering and Physical Sciences Research Council through the Industrial Strategy Challenge Fund.
For further information and to read the white paper: Policy Challenges and Future Changes for Smart Local Energy Systems.