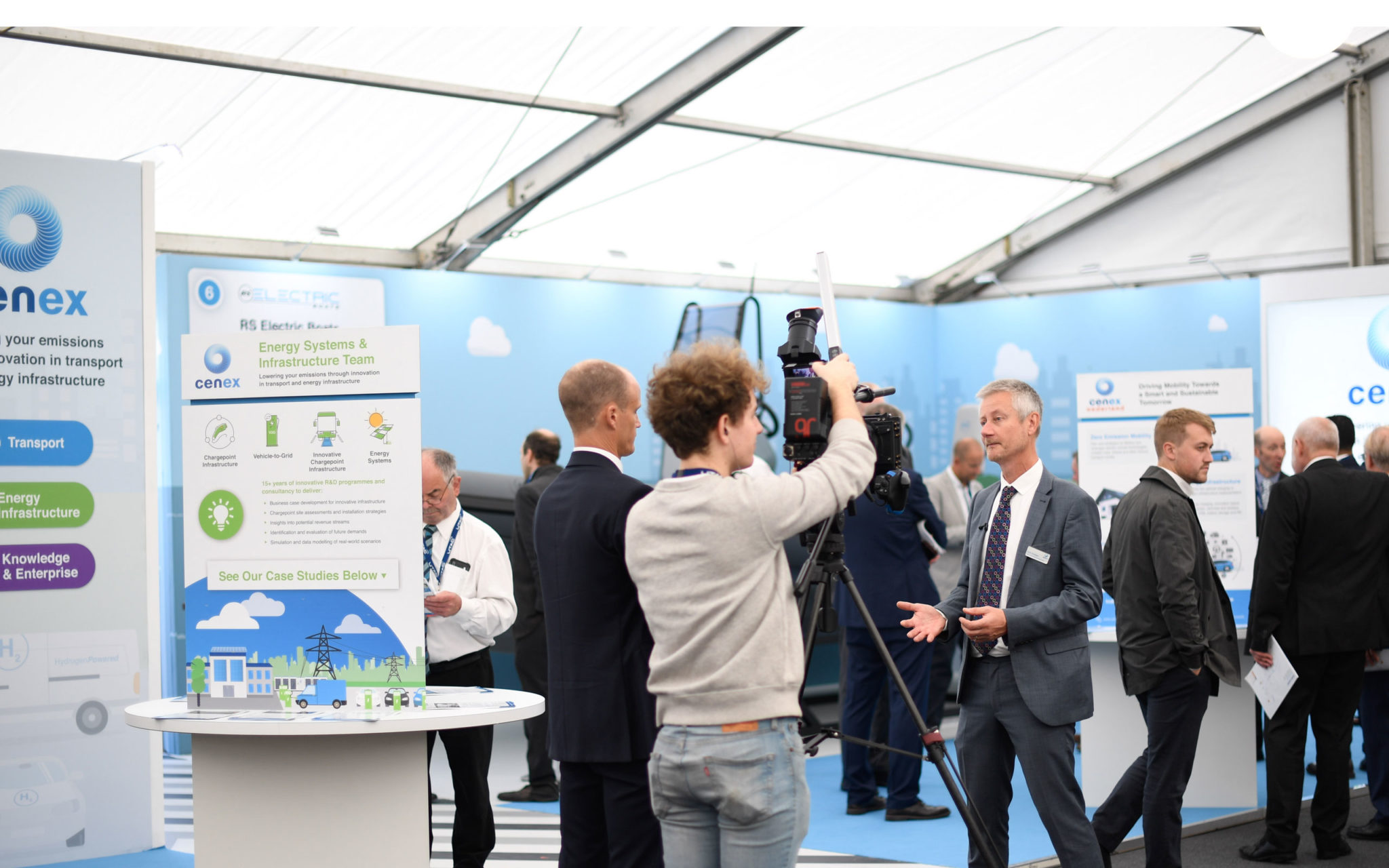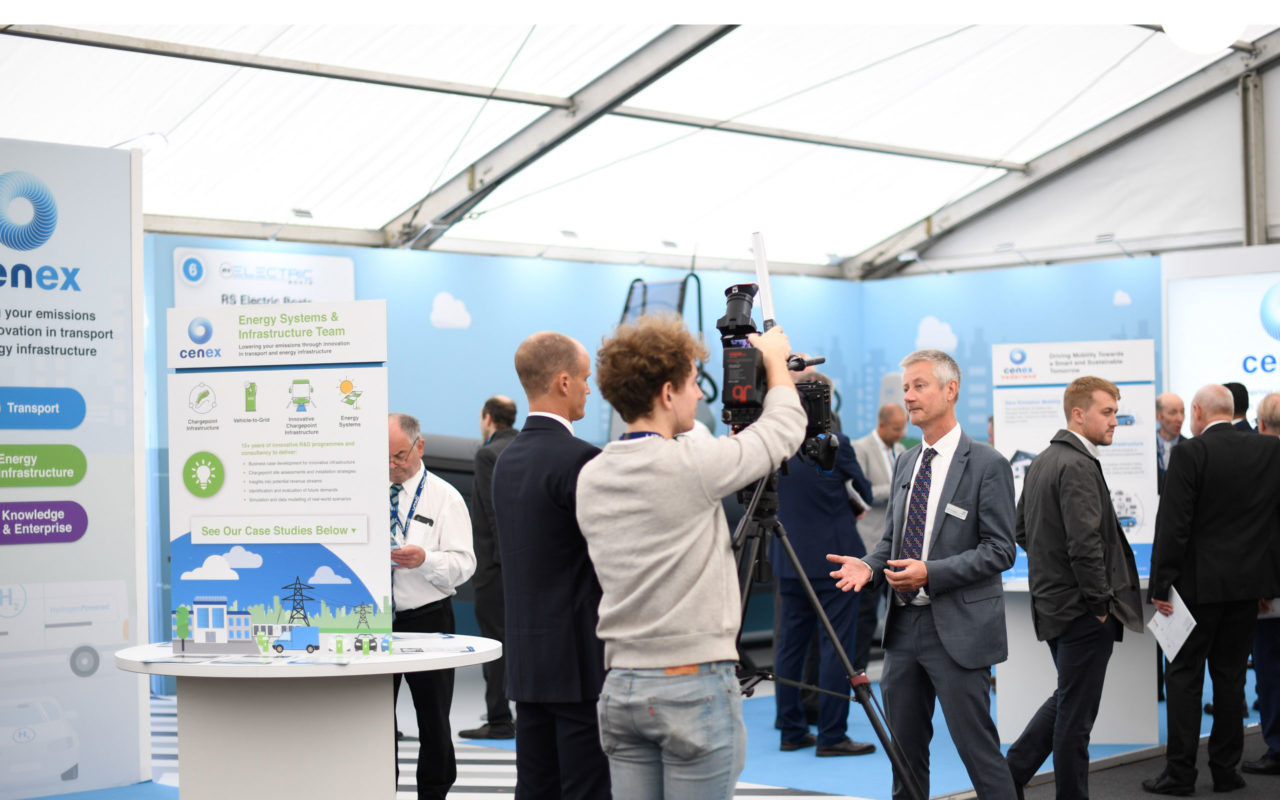 ULEV Experience launched to increase uptake of electric vehicles in Nottingham
A new initiative has been launched in Nottingham with the aim of increasing the uptake of electric vehicles, as well as improving air quality in the city.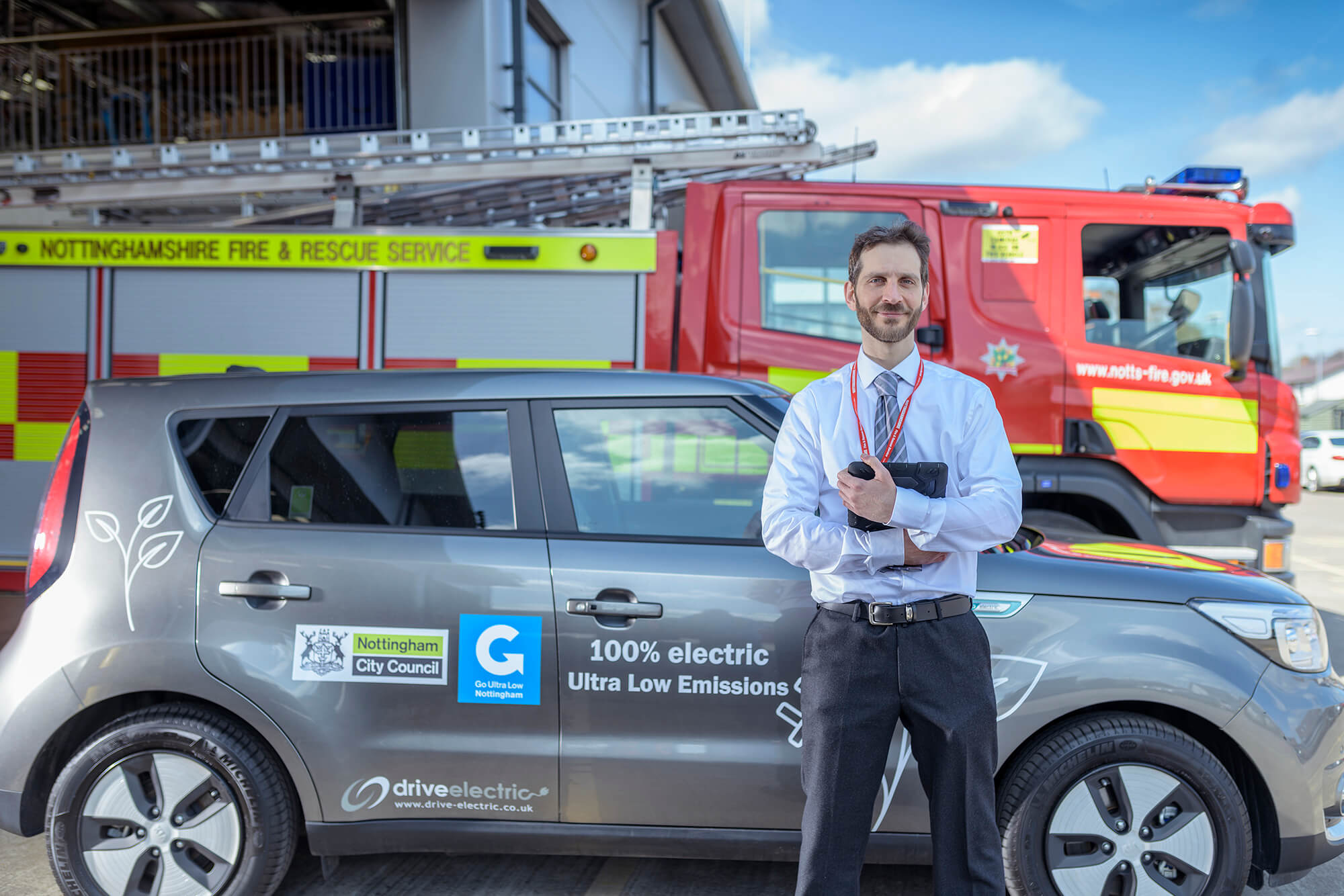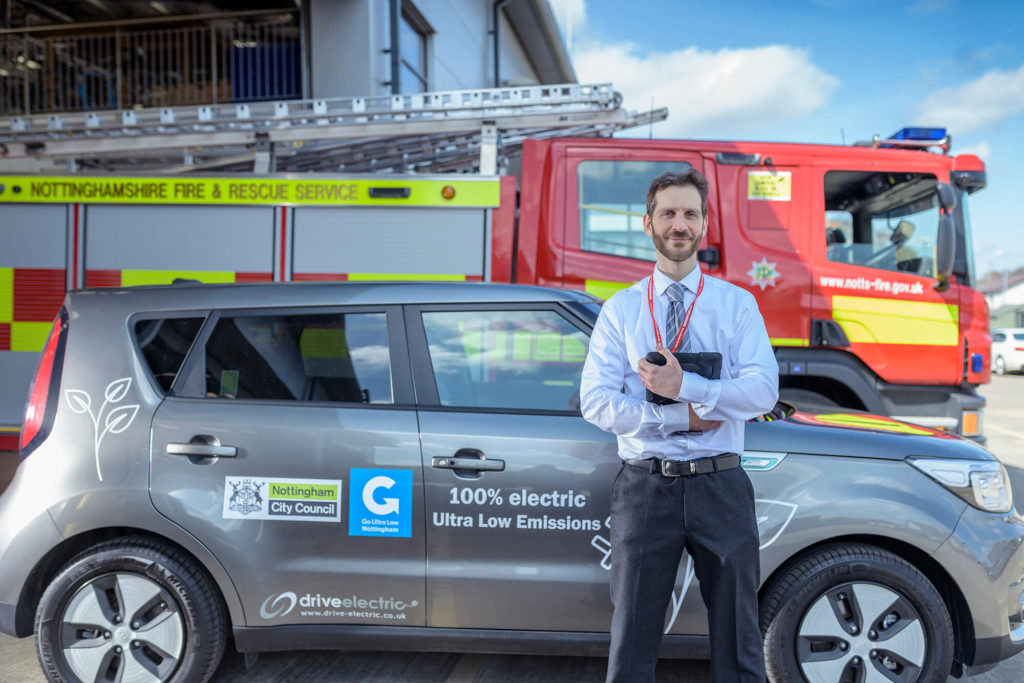 The Workplace Travel Service: ULEV Experience programme held its first event – a 'Ride and Drive' Electric Vehicle showcase – on Friday 22nd June 2018 at Nottingham Racecourse, which was attended by a range of Nottingham businesses and public sector organisations.
The event provided an update on the latest Ultra-Low Emission Vehicles (ULEVs) available, the business case for transitioning to ULEVs, the funding support available from Central Government and through Nottingham City Council's Workplace Travel Service, and Nottingham's investment in charging infrastructure. There was also the opportunity to test drive a range of the latest electric cars and commercial vehicles so operators could experience the technology first-hand.
The ULEV Experience is a programme dedicated to supporting businesses to understand, trial and implement Ultra-Low Emission Vehicles, and is funded by Nottingham City Council's Go Ultra Low City project. The programme is explained in a video which can be seen here: www.ulevexperience.co.uk
The ULEV Experience programme offers businesses and the public sector:
Fully-Funded Fleet Reviews delivered by Cenex and the Energy Saving Trust worth up to £11,000, helping a business to understand if low emission vehicle technology is right for them
Low Emission Vehicle Loans delivered by DriveElectric with over 20 different makes and models available to try for up to one month
Business Engagement and Events delivered by CleanTech Business and The Big Wheel to help an organisation learn more about ULEVs and identify if there are any benefits for the business – all free to attend.
Luke Redfern, the ULEV Experience Programme Manager, commented: "This is an interesting and challenging time for all organisations, especially as the importance of improving air quality from transport operations is increasing, along with the forthcoming implementation of Clean Air Zones, so businesses really need to be prepared, which includes gaining an understanding of low emission vehicle technology.
"We're really excited to be launching this business support programme here in Nottingham, helping all organisations to understand the true potential of ULEVs, including how they can save money through lower running costs, trying out ULEVs before purchasing them, and sharing best practice from others who have already been through this journey. This fully funded-programme can only help accelerate the uptake of low emission vehicles here in Nottingham."
Councillor Sally Longford, Nottingham City Council's Portfolio Holder for Energy and Environment, who was one of the speakers at the launch event, added "Nottingham is committed to achieving cleaner air. Electric vehicles can play an important part in helping to achieve this goal, which is why we are encouraging businesses in Nottingham to find out if electric vehicles could work for them. The ULEV Experience provides expert support for organisations that are interested in making the switch, and we're inviting businesses to come along to our ongoing programme of events to find out more."
The ULEV Experience is open to all businesses and public sector organisations that have a presence, or operate, in the city of Nottingham.
The project is delivered by a consortium led by Cenex, with partners from Automotive Comms, CleanTech Business, DriveElectric, Energy Saving Trust and The Big Wheel.
Find out more about the ULEV Experience at: www.ulevexperience.co.uk