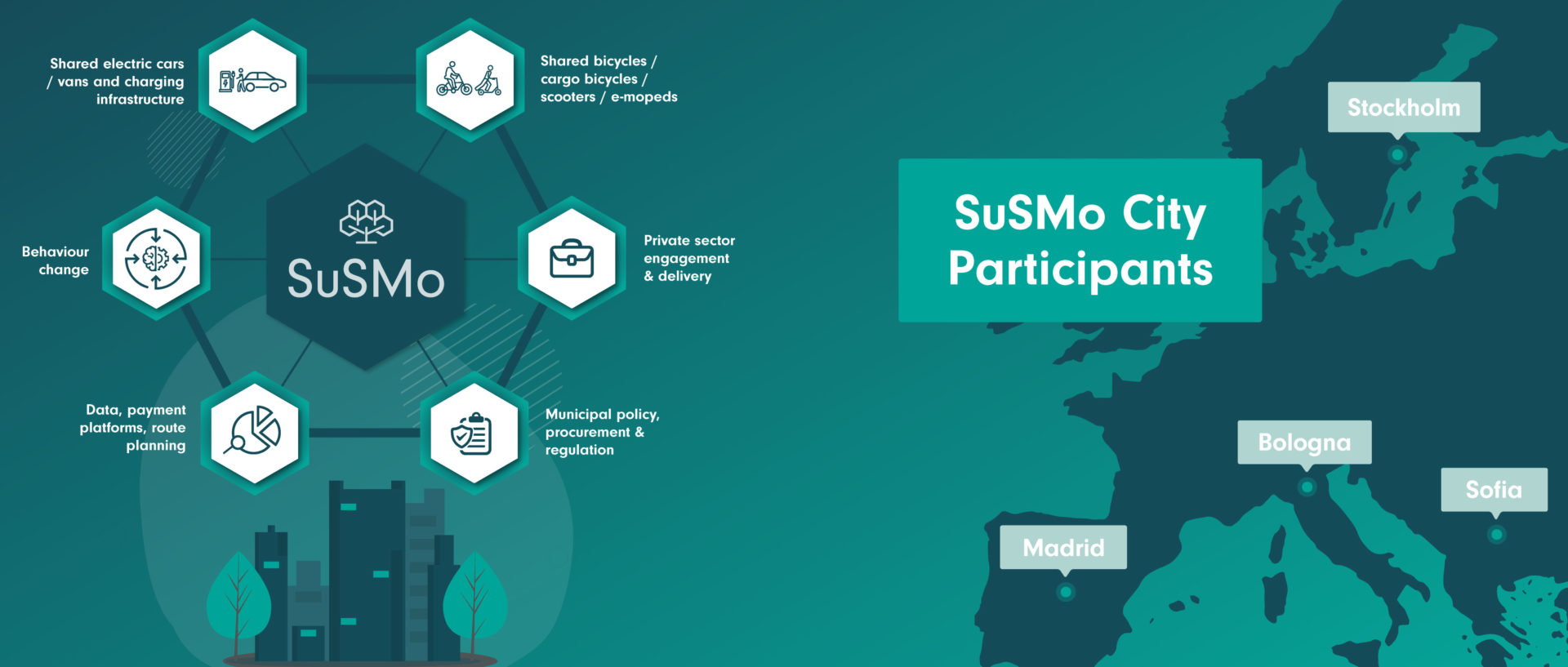 Sustainable Urban Shared Mobility (SuSMo)
Project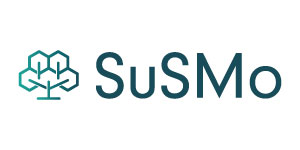 Project Brief
SuSMo (Sustainable Urban Shared Mobility), funded by EIT Climate-KIC, will work with city partners (Stockholm, Madrid, Bologna and Sofia) to change the way we implement shared mobility systems across Europe and deliver a vision for cities to lead the way in decarbonising our transport systems.
Objectives
Establish the needs, concerns and areas of interest of organisations involved in implementing of shared mobility.
Create best practice guidance and practical tools that cities across Europe will be able to use in their transition to sustainable shared mobility.
Provide policymakers with the tools and knowledge needed to better implement shared mobility solutions.
Outputs and Deliverables
The project will create a community of policy makers, influences and private sector actors who have shared objectives around cleaner, greener, shared transport and engage with key people in the project partner cities and in the shared mobility sector.
Data will be gathered on the transport needs of each city's residents. This information will then be used to develop an online learning programme.
The first SuSMo workshop will take place at the end of November in Brussels. The session will bring together the community we have created and give context for the wider project and stakeholder needs. Delegates will exchange information about current shared mobility services and review findings from the SuSMo focus groups and interviews.
Future plans for the project:
A workshop in Brussels in November.
Additional webinars.
Throughout this year to publish and release of guidance tools to aid cities in shared mobility planning.
In the Autumn the Sofia led co-creation workshop.
2021 testing and refining outputs design to promote sustainable shared mobility with the SuSMo cities.
Spring next year Bologna led co-creation workshop.
November 2019

The first SuSMo workshop took place.

May 2020

The start of numerous SuSMO webinars, including:

– Scooters in Sofia
– Car Clubs : Electric and Engaging
– Future mobility on different sides of the Atlantic ocean – bridging the gap between the US west coast and Europe

June 2020

Continuation of the SuSMO webinars, including:

– Pre-procurement and share mobility demand  analysis: a study of bike share and cargo bikes models
– You cannot make bricks without clay – data and shared mobility
– This is how Gothenburg is expanding the shared mobility scene
– Working in a European community – shared mobility projects
– How can cities evaluate the impact of shared mobility results from the state-of-the-art and state-of-the-practice from cites around the world