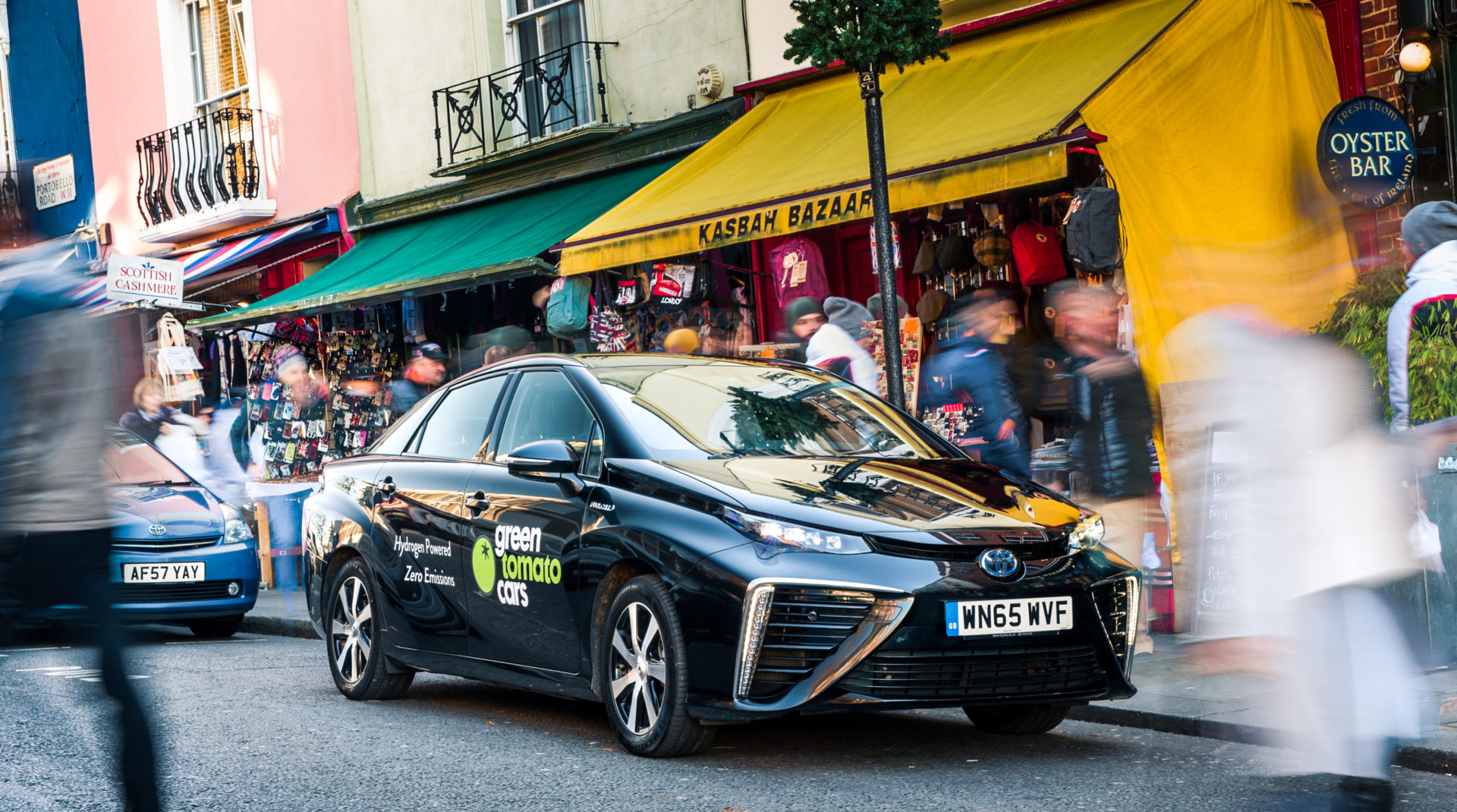 Project brief
Despite considerable support for the hydrogen mobility sector, there remains low take-up of fuel cell electric vehicles (FCEVs) and vehicle sales remain low. This is a significant issue for the commercialisation of the sector, as whilst sales volumes are low, vehicle production costs and prices remain high. The lack of demand for hydrogen also damages the business case for investment in early hydrogen refuelling stations (HRS).
This project is the next step in a major pan-European effort to support commercialisation of hydrogen mobility.
Objectives
ZEFER started in September 2017 and will run until September 2022. The project will deploy 180 FCEVs (Fuel Cell Electric Vehicles) in Paris and Copenhagen (60 vehicle taxi fleets), and London (50 private hire vehicles and 10 deployed to Metropolitan Police fleets).
Vehicles will each complete at least 40,000km, totalling over 1 million km between them, and more than 100 tonnes of hydrogen will be dispensed.
These applications mean that vehicle performance will be tested to the limit, allowing a demonstration of the technical readiness of new generation FCEVs for high usage applications.
Deliverables
ZEFER will demonstrate viable business cases for captive fleets of FCEVs in operations which can realise value from hydrogen vehicles, for example by intensive use of vehicles and HRS, or by avoiding pollution charges in city centres.
Driver attitudes to FCEVs will be assessed to understand changes in attitudes, lessons learned and the impact of the trial, and any barriers to widespread adoption will be identified.
November 2020

Digital roundtable on hydrogen mobility

October 2020

Bi-Annual Public Technical Report on FCEV and HRS operation D3 published

June 2020

Quarterly Technical Report on Vehicle and Refuelling Station Operation published

March 2020

Toyota Mirai tested by European Parliament

November 2019:

Green Tomato Cars deploy all 50 hydrogen vehicles

October 2019:

A fleet of 27 hydrogen fuel cell Toyota Mirai cars operated by Green Tomato Cars have driven over 1 million emission-free miles

July 2019:

Kouros Invests in Zero-emission Hydrogen Taxis

February 2019:

Air Liquide, IDEX, STEP and Toyota create HySetCo to promote the development of hydrogen mobility

September 2018

Hype fleet increases to 100 vehicles with the addition of 25 Toyota Mirai

June 2018

ZEFER project launches to demonstrate the benefits of zero emission fuel cell cars for large urban fleets