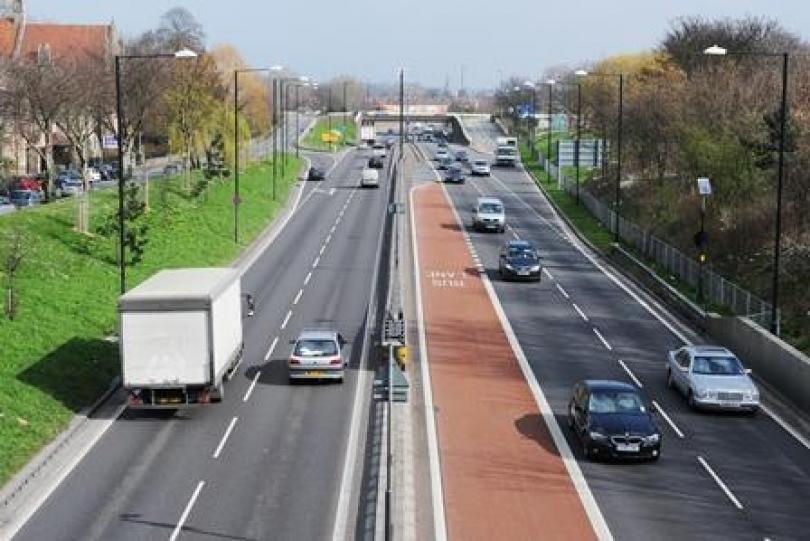 Dynamic Charging of Vehicles (DynaCoV)
Case Study
The Challenge
While electrification of lighter vehicles such as cars and vans is more established, battery technology is not yet sufficiently mature to meet the economic and technical requirements of larger and heavier urban and freight vehicles (such as buses or delivery vehicles).
The Dynamic Charging of Vehicles (DynaCoV) project investigated using dynamic wireless power transfer (DWPT) technology as a potential charging innovation to address this and spread the impact that such charging might have on the distribution network.
Funded by Ofgem's Network Innovation Allowance, a consortium of 10 organisations led by Coventry City Council conducted a feasibility study into installing and operating DWPT equipment in the UK, using a real-world site – located in Coventry – as a specific point of study.
The Development
Cenex produced a literature review and feasibility assessment of DWPT, focussing on the present and future development of this innovative technology and the impact that it may have on the UK's electricity networks.
Cenex then assisted with modelling the grid impacts of DWPT on a main road in Coventry, in the context of traffic flows and vehicle usage patterns.
This led to a site selection for a case study and the area being modelled for network impact including load draw, power quality and earthing requirements and considerations.
Finally, the project evaluated the economic case for a range of potential national rollout scenarios and made recommendations on a real-world demonstrator.
The Result
The project won 'Best Collaborative Initiative' at the 2022 Energy Innovation Awards for the combined efforts of the consortium.
The project concluded that:
DWPT is an immature technology;
The business case for DWPT is best for HGVs on motorways;
DWPT could reduce local network reinforcement costs, although the demand at any location will vary according to key externalities;
Standardisation will be critical to the success of DWPT'
DWPT is unlikely to take-off without government policy and financial support;
A potential demonstration site in Coventry could answer some outstanding questions; and
More work is required to overcome the hurdles.