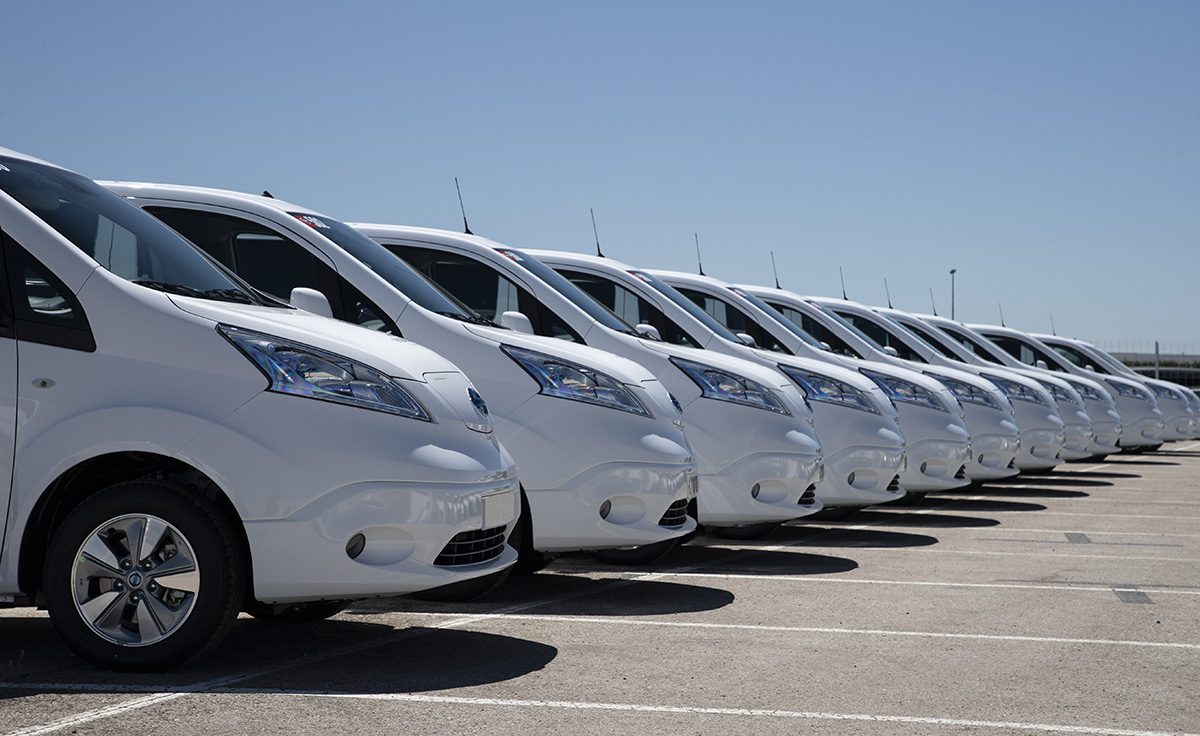 60% of light commercial fleet suitable for electric replacement
Electric vehicles could meet the operational demand of up to 60% of a leading water company's light commercial van (LCV) fleet, independent analysis has concluded.
By making the transition to an electric LCV fleet, Cenex has calculated that Scottish Water could make considerable total cost of ownership (TCO) savings, while reducing carbon emissions by up to 57% compared to their current diesel vans.
The comprehensive review of over 1,300 vehicles by Cenex identified where suitable electric vehicles could be introduced, the location and type of charging infrastructure required, and provided a strategic deployment plan to meet Scottish Water's commitment to net zero emissions by 2040.
It is essential that the Scottish Water fleet maintains its operational viability, therefore the review assessed a range of charging options and, as many vans are taken home overnight, proposed the introduction of a home charging scheme.
The outcomes of this work have identified a credible investment plan, focused on the deployment of small and medium electric vans, that will enable Scottish Water to undertake initial in-fleet trials, before moving to companywide roll out.
Following the review, Scottish Water have purchased 20 new Nissan EV 200s and will be adapted for use in helping deliver services across the country, including by water quality samplers, technical teams and network operatives. They will be on the road by April 2022.
As well as achieving significant emission savings, including carbon dioxide and nitrogen oxides, the identified replacement vehicles will generate substantial financial savings for Scottish Water from reduced fuel and maintenance costs over their operational life.
Additionally, lower emission, alternative fuels were identified as offering a potential solution for their heavier duty vehicles, where electric variants are not currently available, including biodiesel and 'drop-in' fuels such as Hydrotreated Vegetable Oil (HVO).
The use of such fuels was seen to be an easy to implement short-term solution, until zero emission options were market ready.
Robert Anderson, Senior Fleet Specialist at Cenex, said: "With such a large and varied operation, Scottish Water was one of the most complex vehicle fleets for us to assess and plan for a zero-emission fleet transition.
"However, our in-depth analysis has shown that even with such a varied fleet operation, there is still great potential for Scottish Water to transition their van fleet to electric, with limited impact on their business operations.
"The results have been well received within their business and it's good to see them put some of our recommendations into action."
Elaine Pringle, Fleet Manager at Scottish Water, commented: "The analysis and output from Cenex's review has allowed us to start to plan our journey to zero emission vehicles.
"We now know that the total cost of ownership for small and medium electric vans is lower than their diesel equivalents, so we plan to transition these vehicles to electric when it is operationally practicable to do so.
"We operate a varied fleet with specific usage profiles, payload and towing requirements and ancillary equipment. We will now carry out our own real-world testing to ensure the electric vehicle technology will meet our operational requirements with no impact on customer service.
"In addition to vehicle technology, we will carefully consider our charging infrastructure requirements and plan to introduce a blended approach of home and depot chargers. We also need to ensure service and maintenance provision is available in the areas these vehicles are operating.
"We are continuing to work with manufacturers to keep up to date with new electric vehicle technology and are confident that some of the new models that are now entering the market will meet our requirements, making it easier to transition our van fleet to electric power".