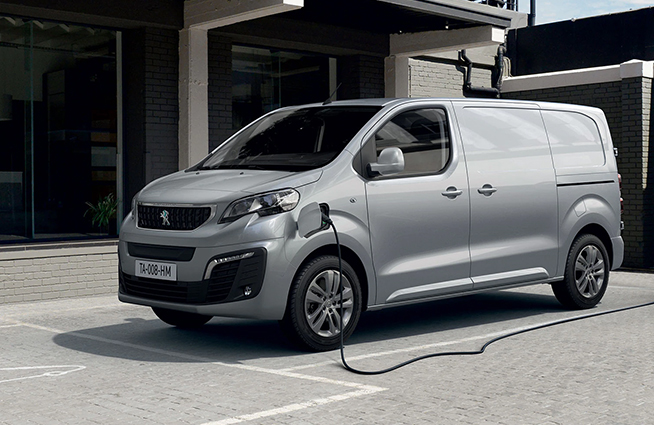 Categories:
News
/
Announcement
Low emission vehicle tools updated for plug-in grant changes
Cenex have updated two online tools for fleet managers to accommodate the recent plug-in grant changes.
The Fleet Advice Tool and Commercial Vehicle Finder, provided by Transport for London's (TfL) LoCITY programme and Cenex, allow users to see details of the low emission vehicles and make bespoke comparisons of the different technologies available by cost, air quality and CO2 emissions, and operational suitability.
The government recently reduced the amount of grant available towards plug-in vehicles, notably significant changes to the plug-in van grant, which are now reflected in both tools.
The Fleet Advice Tool models the economic and operational suitability of low emission options based on the users' own vehicle operations, and provides fleet operators with information on the cost, emissions, operational performance, and range of alternatively fuelled commercial vehicles that are available within the UK.
For example, the tool will show a medium van driving 10,000 miles per annum could save over £5,000 in whole life cost if it were a battery electric vehicle (5 year ownership), which would also lead to a 100% reduction in tailpipe emissions and a 70% reduction in Well-to-Wheel CO2 emissions.
Following the results, users can then easily check exactly what suitable vehicles are currently available on the Commercial Vehicle Finder.
The Commercial Vehicle Finder tool provides users with information on the range of alternatively fuelled commercial vehicles that are available in the market.
There are currently over 180 vehicles on there, and more are added as they are announced.
It covers everything from cargo bikes up to articulated trucks and most low emission technologies from fully electric vehicles for city use to biofuels for articulated trucks, and all are low and ultra-low emission vehicles that are either available to purchase now or in the future.
Light Commercial Vehicles and Heavy Good Vehicles are the second and third largest contributors to UK transport CO2 emissions, together contributing 32% of the UK's transport greenhouse gas emissions in 2019.
With the .com boom and home deliveries becoming increasing popular, emissions from the van sector have risen by over 50% since 1990, despite tightening emission standards.
Commercial vehicles are larger, heavier, and generally driven further than a private car, therefore they have much higher emissions than private cars.
Replacing them with cleaner alternatives will have a significant impact on the environment, and the Fleet Advice Tool and Commercial Vehicle Finder make this an easier process by providing a one stop shop covering all available replacement options.
As well as two tools, Cenex can provide training and workshops, review your infrastructure requirements, and develop a thorough low emission fleet strategy and implementation plan for your organisation.
Get in touch to see how you can lower your emissions