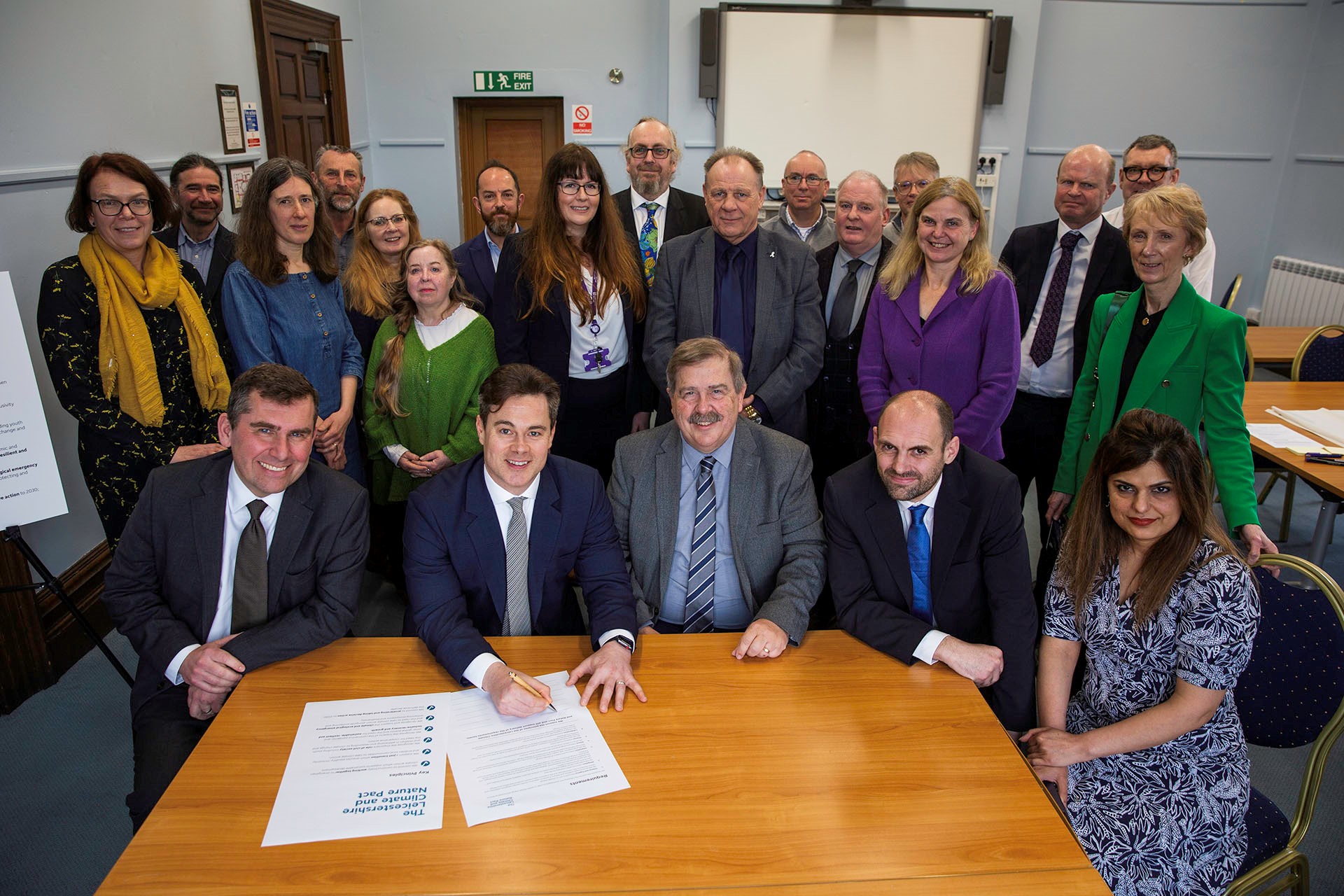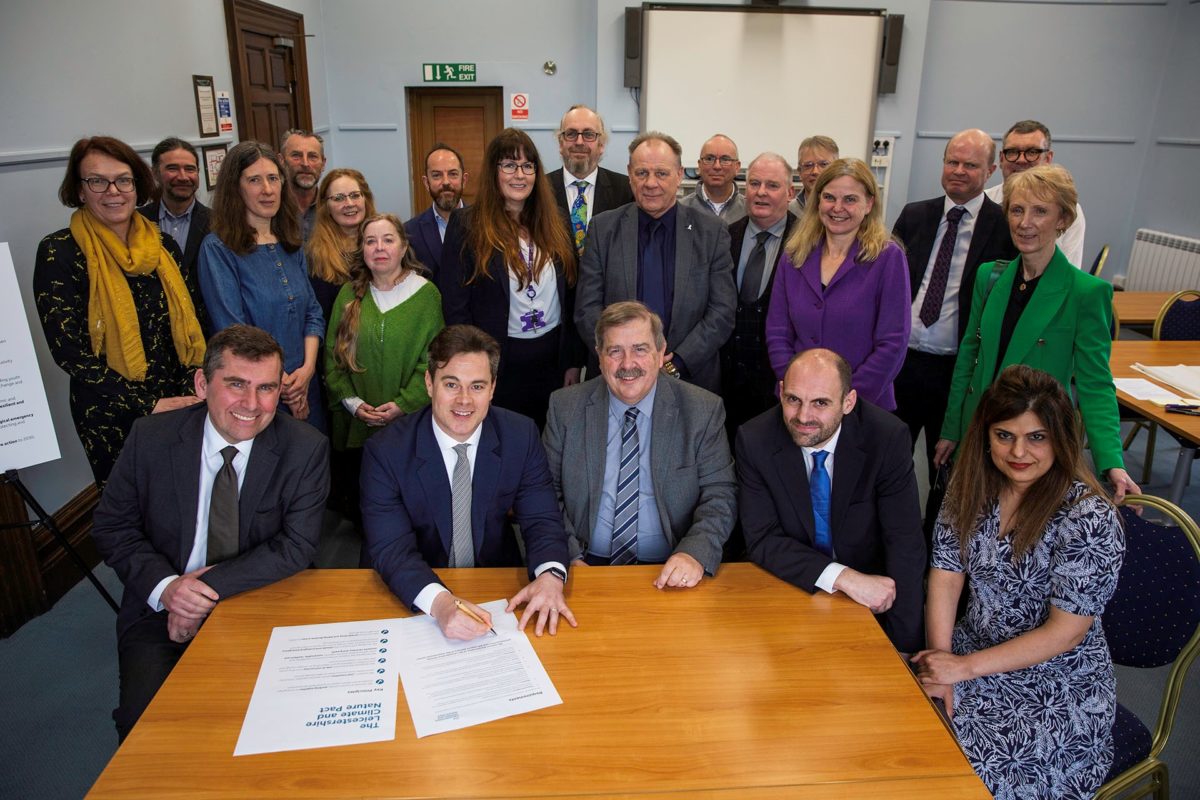 Categories:
News
/
Announcement
Cenex commits to Leicestershire Climate and Nature Pact
Cenex is one of 18 signatories to back an ambitious set of principles which outlines Leicestershire's commitment to tackling climate change and nature decline.
The Leicestershire Climate and Nature Pact is based on the principles of the Glasgow Climate Pact, signed by the UK government in November 2021.
The Pact – which stands as a statement of intent on the county's climate action pledges – was officially launched at a signing ceremony last week, attended by representatives from more than 40 organisations who gathered to share their ideas on how to work together towards the common goal of making Leicestershire a net zero county by 2045.
Sylvia Royle, representing Cenex at the ceremony, said: "Cenex is proud to back this Pact that will see organisations in the county unite and collaborate to tackle environmental issues.
"Our experts work hard to deliver innovative solutions for transport and energy infrastructure that lower emissions, and our mission values are strongly aligned with the ambitions set out."
The core requirements of the Pact specify the need to act on climate change; reduce carbon emissions to net zero; reduce the impacts of climate change; halt ecological decline and supporting climate recovery; enabling climate action; and working together to deliver greater action.
Councillor Blake Pain, cabinet member for the environment and green agenda, said: "The Leicestershire Climate and Nature Pact underlines the urgent need for organisations in the county to work together to deliver our climate commitments, and highlights the fact that we can't reach net zero on our own – we need a team effort.
"We are leading by example and encouraging partners, businesses, groups and organisations to get involved to help shape a greener future for the county, and for generations to come."
Matt Knight was also at the ceremony to present on 'Innovation in Electric Vehicle Infrastructure', including Vehicle-to-Grid and Wireless charging technology.
Cenex recently supported Leicestershire County Council with an EV Q&A for their Transport week as part of the Green in 2023 campaign.
Cenex is one of 18 signatories to commit to the Leicestershire Climate and Nature Pact, pledging to collaborate to make the county net zero county 2045 🌱💚 https://t.co/gTVfXJXudX

— Cenex LCFC (@CenexLCFC) March 13, 2023