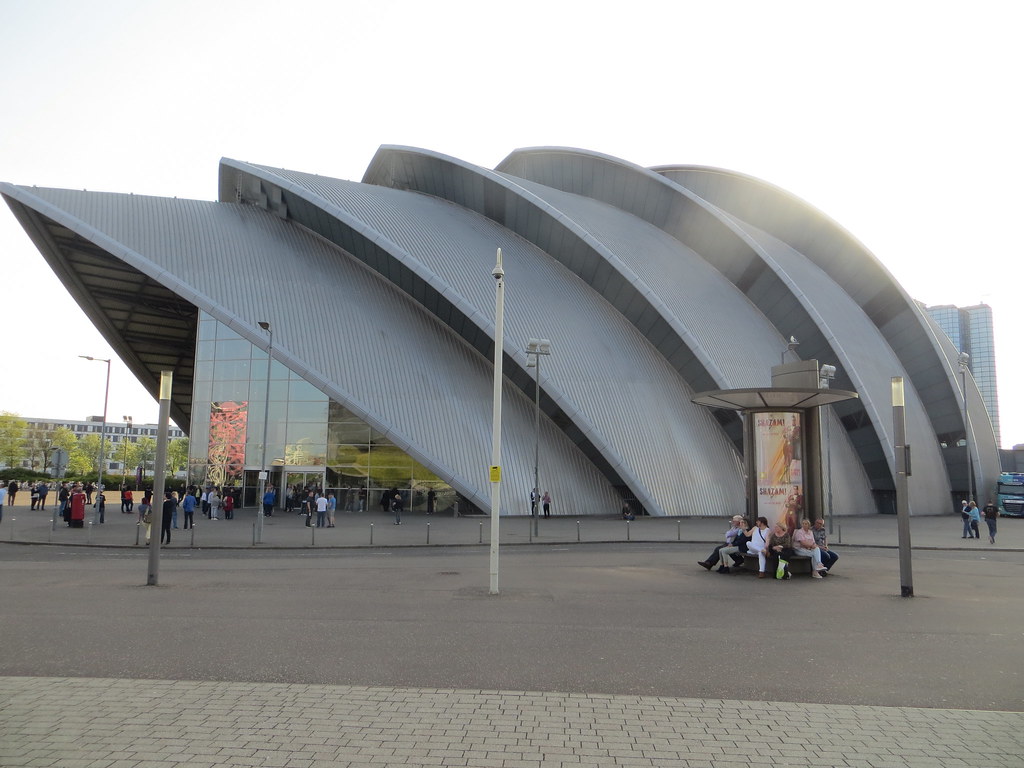 Cenex successes for COP26 fortnight
Cenex staff and projects have been out and about over the last two weeks, to showcase innovation that lowers emission to the international transport community visiting Glasgow.
Global EV infrastructure policies
The COP26 fortnight started with GSMP launching the report "Policies for a mature, flourishing & equitable EV charging ecosystem" in Glasgow on November 1st at Arnold Clark Innovation Centre.
Chris Rimmer and Robert Evans presented some of the report's findings alongside Rachael Muncreif from ICCT and Forth's Jeff Allen.
Robert Evans said: "This report offers international perspectives on the policies and best-practice options for electric vehicle charging. It addresses the more challenging areas for electric vehicle charging, including the commercial vehicle opportunity.
"We're pleased to have launched the report on this first day of COP26 and hope it provides valuable insights for international policy makers in the years ahead."
Keith Budden also presented the report's findings at the Nordic EV summit, hosted in Oslo, Norway.
Equality in Africa
Robert also had the opportunity to visit the blue zone at COP26 and hear speeches from the Presidents of Democratic Republic of Congo and the Central African Republic amongst others.
The speeches highlighted the role Africa will play in reducing carbon dioxide emissions through reversing deforestation as well as the critical dependence on the mineral wealth of African nations to source the cobalt, copper, manganese, platinum and other metals needed for battery electric and fuel cell powered Net Zero transportation.
Robert said: "I for one will judge the success of COP26 by the international agreements secured with African countries.
"I also ask the policy makers to ensure that equity is maintained for the populations of the mining regions of Africa, in terms of access to clean water, healthy crops and fair wages.
"This question of equity is one for policy makers and electric vehicle supply chain participants to collectively own."
Innovation projects on show
EV8 joined NatWest on their Green Zone stand at COP26, discussing the switch to Electric Vehicles with visitors and other exhibitors, using the EV8 Switch app.
The app shows how much money UK drivers could save by switching to an EV compared to their current petrol or diesel vehicle, along with detail on the CO2 savings and air quality improvements they could achieve, based on 14 days' worth of real world driving data.
The recently announced HOTS project also featured at COP, as part of the Clean Maritime Demonstration Competition showcase. The project aims to develop an efficient and safe Hydrogen Offshore Transfer System (HOTS) to lower the emissions of maritime transport.
One of the WiCET taxis made the journey from its demonstration in Nottingham to exhibit in Coventry as part of Coventry City Council's COP26 Regional Roadshow. It highlights the capabilities and benefits of wireless charging technology and its role in making the transition to electric vehicles easier.
Farm of the Future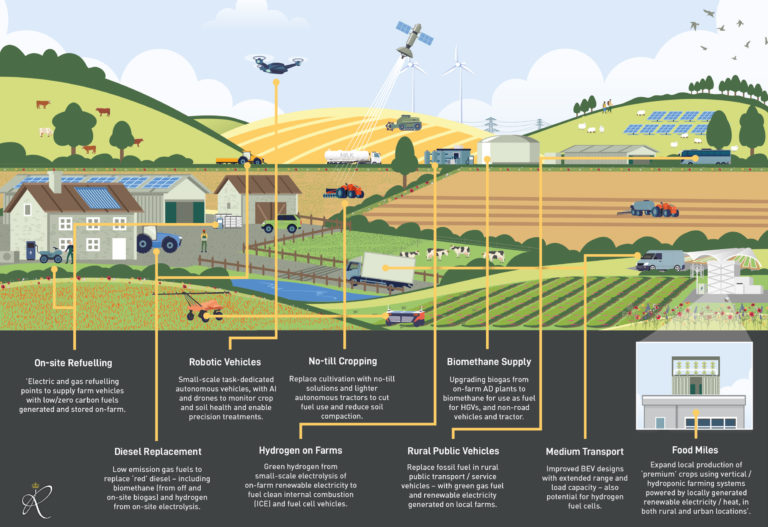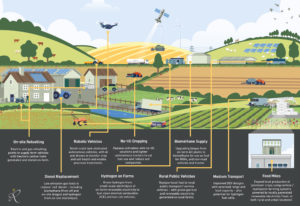 Cenex provided technical authorship of the vehicles section and editorial advice on a Farm of the Future Briefing Paper, launched to coincide with COP26.
The paper highlights the emissions reduction options available to farmers and land managers; these include improved environmental resource management, low carbon and renewable energy options, low emission farm vehicles and fuels, digital technology and robotics.
Keith Budden said: "Agriculture is responsible for 10% of UK GHG emissions, 70% nitrous oxide emissions and 49% of methane emissions.
"Low emission alternatives such as electric and biofuels are already proving practical options for a range of farm vehicles and, with the upcoming removal of red diesel subsidies, will be cheaper to operate.
"Utilising light weight and autonomous vehicles for the farm of the future can improve soil health and keep carbon locked in with accuracy and efficiency.
"This all means the farm of the future can be carbon positive and a net generator of green energy."
UK-India EV web portal collaboration
Cenex's COP26 fortnight closed with the launch of E-Amrit, a one-stop website for all information on electric vehicles.
The portal has been developed and hosted by NITI Aayog under a collaborative knowledge exchange programme with the UK government and as part of the UK–India Joint Roadmap 2030, of which Cenex was a part of.
Sagar Mody said: "I am really proud to have supported the e-AMRIT Portal framework and design from Cenex. It has been a great journey working with really talented colleagues.
"This is a one stop web portal which hosts information for consumers in India to know more about electric mobility and businesses to find relevant information like national and state policies, standards and specifications.
"The portal also has interactive tools for consumers to compare electric vehicles, calculate charging and journey costs.
"I'm excited to see the transition this portal will enable."