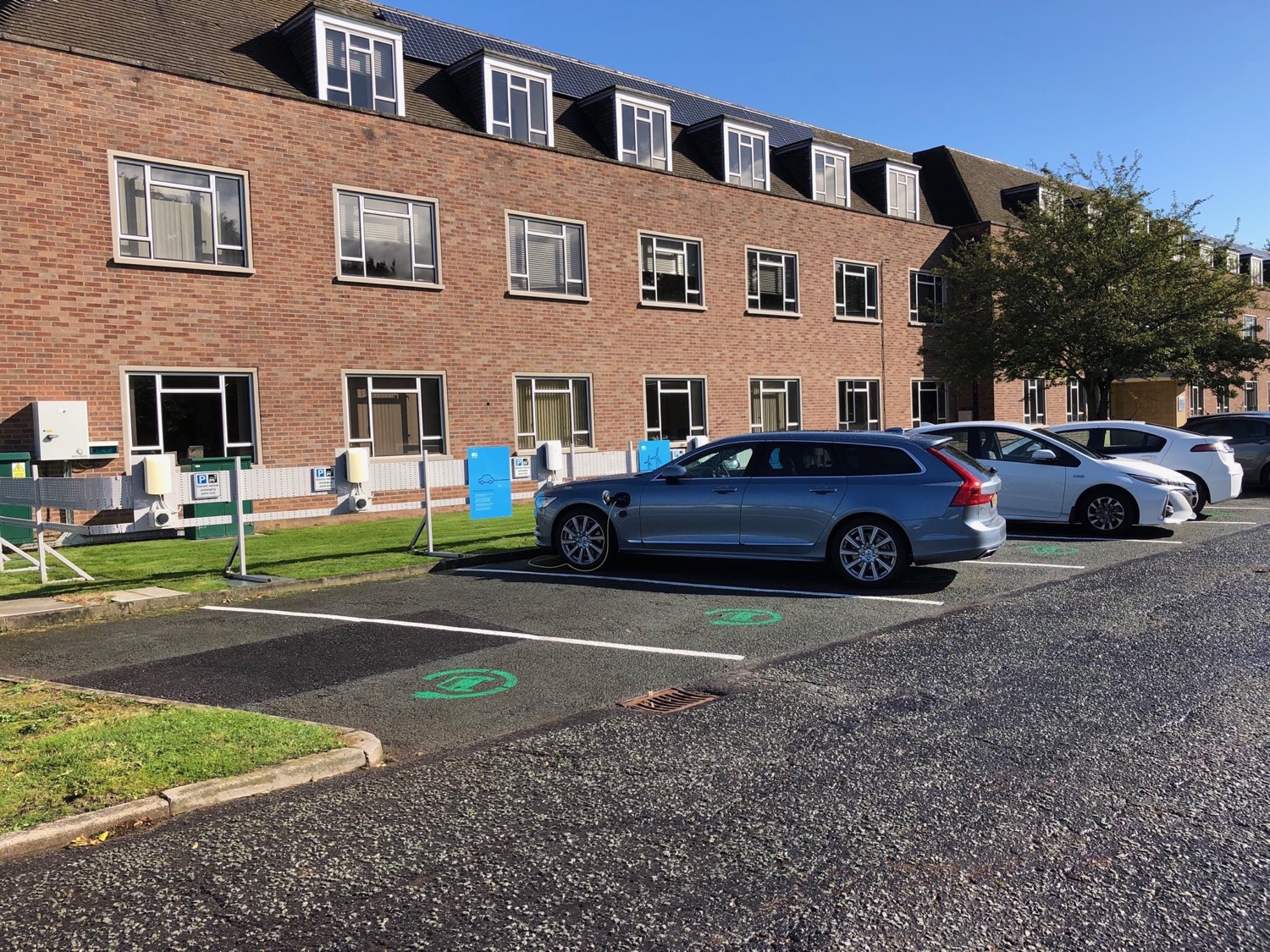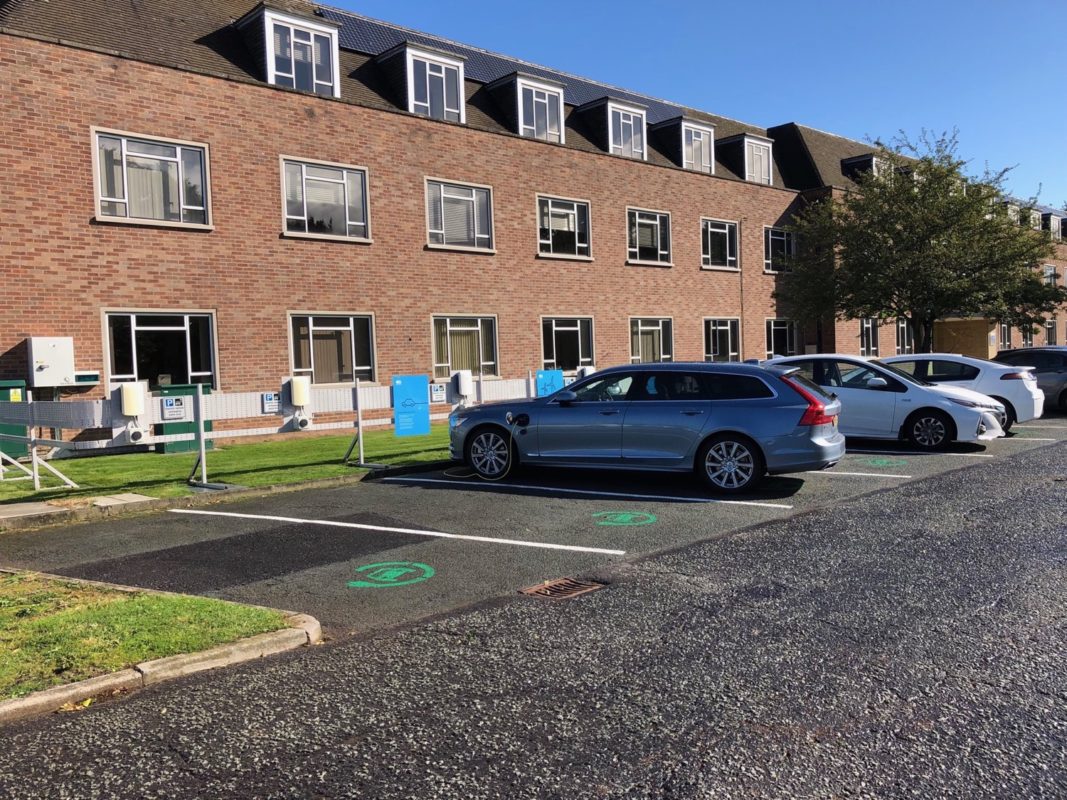 Chargepoint Strategies Necessary for Effective EV Transition
Costly mistakes can be avoided when installing chargepoints for fleets with a few key considerations and a plan for the future. This article was written for Green Fleet.
With the impending 2030 ban on the sale of new petrol and diesel cars and vans, and a raft of other policies in the pipeline, fleet owners who sow early for the switch to electric will reap the environmental and economic benefits.
Choosing the right vehicles is the first step of the journey, and considerations about charging infrastructure are equally as important for an effective transition.
"Independent infrastructure assessments are an important step in transitioning your fleet to electric, in order to optimise the chargepoints installed and ensure your site can meet the charging demands of your fleet," says Dominic McMahon, electric vehicle infrastructure expert at Cenex.
"By planning early and setting out a long-term strategy you can account for future demands and allow for developments in electric vehicle technology.
"Making informed decisions early on can save a lot of money and stress further down the line".
Vehicles
In the first instance, managers should review their business and fleet operations, including the expected vehicle mileage, the types of vehicles likely to be needed, and how those requirements will evolve over time.
While there are many like-for-like replacements, it might be that electric vehicles are not the best option right now, and there are other ways to reduce transport emissions if that's the case.
Once the vehicle specifications have been defined, suitable models should be identified in line with the business' fleet replacement strategy.
Chargepoints
When planning for charging infrastructure, the amount of charging that will need to be done on-site will impact the type and number of chargepoints installed.
"From an operational point of view, installing and recharging electric vehicles from your premises' might not be efficient if your drivers cover large distances or use the vehicles for most of the day", McMahon says.
"This can mean chargepoints are under-utilised and not cost-effective, when there are other options already installed".
Drivers who complete large mileage across a region can make use of the public chargepoint network which is swiftly expanding and increasingly made up of rapid chargepoints, offering over 100 miles of charge in 20 minutes for a growing number of vehicle models.
Another alternative could be to utilise home-based charging where applicable, with software offering solutions for managing expenses, which means employees can avoid an additional journey to collect their fleet vehicle.
Grid Connection
The premises' electrical supply and capacity also impact the charging infrastructure.
In Cenex's experience, this is the most variable cost and is highly location dependent.
On-site charging of your fleet contributes an additional, and considerable, electrical load and if this cannot fit within the existing supply headroom, the premises may require an upgrade.
The ownership of the depot location and length of future lease are key considerations before grid upgrades are made as landlord approvals may be required; cost sharing may be an option too for shared parking.
Since transitioning to EVs is likely in many cases to require a stepwise approach, it may be possible to start-out and request an upgrade at a later date.
Load management techniques can be applied to allow the site to always remain within available capacity, regardless of the number of vehicles plugged in.
Future Needs
To give room for increased EV uptake as the technology develops, due consideration should be given to the split of active and passive chargepoint provision across company car park spaces.
The London Plan 2021 defines passive provision as: "The network of cables and power supply necessary so that at a future date a socket or equivalent can be added easily to allow vehicle owners to recharge their vehicle."
"By considering this early on, you can save on the additional cost and inconvenience of groundworks when expansion is needed in the future," advises McMahon.
"Mandates for active/passive provision are already being included in local council planning guidance for new builds and major workplace renovations to account for this".
Practical Operations
Another key consideration in the transition to an electric fleet is the accessibility to the parking bays and chargepoints: lighting and signage, disabled access, and authentication methods.
Employees should also be trained in efficient driving methods and when is best to charge to optimise vehicle range and minimise unnecessary chargepoint use which could block another vehicle from using it.
Procurement
While switching to an electric fleet will save money in the long run, there are up-front costs to consider, including the cost of installing chargepoints.
Various ownership, operation and maintenance models are available from suppliers, which can range from full ownership of equipment to leasing options.
The selected model may be impacted by your ability to fund upfront, existing business expertise, and whether billing of usage is needed.
Fortunately, a range of grants are available.
The Workplace Charging Scheme (WCS) covers 75% of the upfront purchase and installation costs up to £350 per socket for chargepoints up to 22 kW.
This is available for companies including SMEs to install up to 40 sockets, giving £14,000 maximum funding, and is not restricted to a single site.
If charging at home is deemed an appropriate strategy, funding support for this is available separately via OZEV's Electric Vehicle Homecharge Scheme (EVHS).
This is currently only available to those with off-street parking but is set to include leaseholders, renters and those living in flats from April 2022.
Informed decisions
"While there's a lot to consider ahead of installing chargepoints for your fleet, early planning and speaking to the right experts will ensure the whole process runs smoothly and is cost effective," concludes McMahon.
"Looking at the bigger picture means managers can make informed decisions that are best for their business operation, employees, and the environment.
"Cenex has worked with many public and private sector organisations to assess the required and available chargepoint provision in line with fleet strategies and advise on suitable technology solutions that will meet operational demands.
"This gives them the confidence to make decisions and invest early to maximise the benefits.
"Electric fleets, both the vehicles and the charging infrastructure, are a long-term business investment that will yield long-term results with the right approach".
Get in touch to see how you can lower your emissions