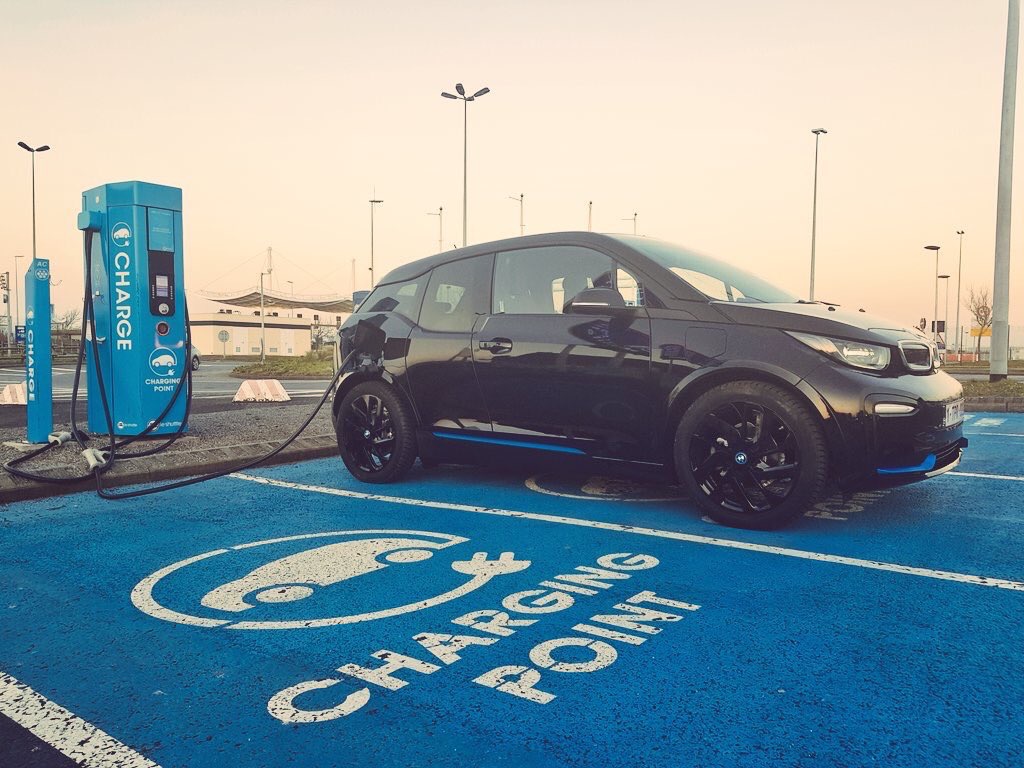 Electric Vehicle Infrastructure Barriers: Capital and Revenue Funding
In January 2021, Cenex published a report funded by The European Federation for Transport and Environment exploring the key barriers preventing the growth and effective operation of the UK's electric vehicle (EV) charging infrastructure network.19 unique barriers were identified, explored and ranked, with the top five barriers being:
Capital and revenue funding.
Lack of accessible, clearly targeted capital funding to cover grid reinforcement costs.
Absence of accurate open data on location, specification, and status of infrastructure.
Absence of enforceable planning requirements.
Property leaseholders and tenants cannot unilaterally install domestic chargepoints.
Cenex looked at policy changes and interventions that could be used to tackle each of the barriers. In many cases these suggestions overlapped, enabling multiple barriers to be tackled with similar recommendations. In total Cenex proposed 21 different policy solutions, with most addressing more than one barrier.
In this series of blog posts, Chris Cox will explore each of top barriers and look at the policy changes that could address these issues.
Capital and Revenue Funding
What does this mean?
In essence, while some funding is available for the initial capital investment in EV charging infrastructure, the lack of revenue funding made available to local authorities by UK Government is preventing them from committing staff resource to deliver and manage high-quality local charging infrastructure networks. In addition, there is no centralised workforce tasked with managing the role out at a national scale.
What is the impact of this barrier?
In November 2019, The UK Secretary of State for Transport Grant Shapps said: "Your postcode should play no part in how easy it is to use an electric car".  Local authorities play a critical role in addressing the 'postcode lottery' of EV charging by ensuring the roll out charging infrastructure in areas where the financial business case may not be attractive to a commercial investor. However, if local authorities receive capital funding only, they will be unable to retain the staffing and budgets required for the ongoing operation and maintenance of the infrastructure. This would likely lead to poorly maintained, decaying chargepoints – exacerbating rather than solving the challenge of creating an equitable roll out of EV charging infrastructure.
Read the full report: Electric Vehicle Infrastructure Barriers
Who does this barrier impact?
There are two ways to look at who is impacted by this barrier. The first is to look at it from the point of view of the local authorities. Many larger, metropolitan authorities can afford to have larger numbers of staff, meaning that resourcing something like long term operation of EV charging infrastructure is easier to take on. In addition, metropolitan areas will typically have a stronger commercial business case for EV infrastructure, meaning that a high proportion of required infrastructure will be provided by the market. Smaller, rural authorities are therefore likely to be most impacted by this barrier. These authorities tend to have smaller budgets and staff numbers, while having the greatest need for local authority intervention when it comes to EV infrastructure roll out as the commercial case in more rural areas is a lot weaker.
The easiest and most used method of EV charging is private, off-street charging – in effect, charging you EV at home on your driveway. Therefore, the second way to look at this barrier is to consider the areas that don't have access to off-street parking. These are often lower income, inner city communities. Therefore, while rural authorities may look to invest predominantly in high powered charging infrastructure to complement domestic charging, metropolitan authorities are likely to need to invest in lower power, on-street or destination charging infrastructure while allowing the market to tackle the higher value rapid charging infrastructure.
What can be done to tackle this barrier?
There is at least one example of a local authority utilising European Structural Investment Funds (ESIF) to install EV charging infrastructure (Devon County Council, DELETTI Programme). These funds include a revenue budget and therefore had previously been available to overcome the issue of capital-only funding. In post-Brexit UK, it is therefore essential that:
A government-sponsored network, taskforce or body is set up to help local authorities co-ordinate EV charging infrastructure roll-out across the nation.
The Government develop and publish official guidance outlining consistent delivery approaches for local authorities.
Funding models to support the roll-out of EV charging infrastructure in the UK should be revised to focused on locations where the commercial business case is insufficient for the market to meet the needs of the community and should include revenue as well as capital funding.
Get in touch to see how you can remove your EV infrastructure barriers.