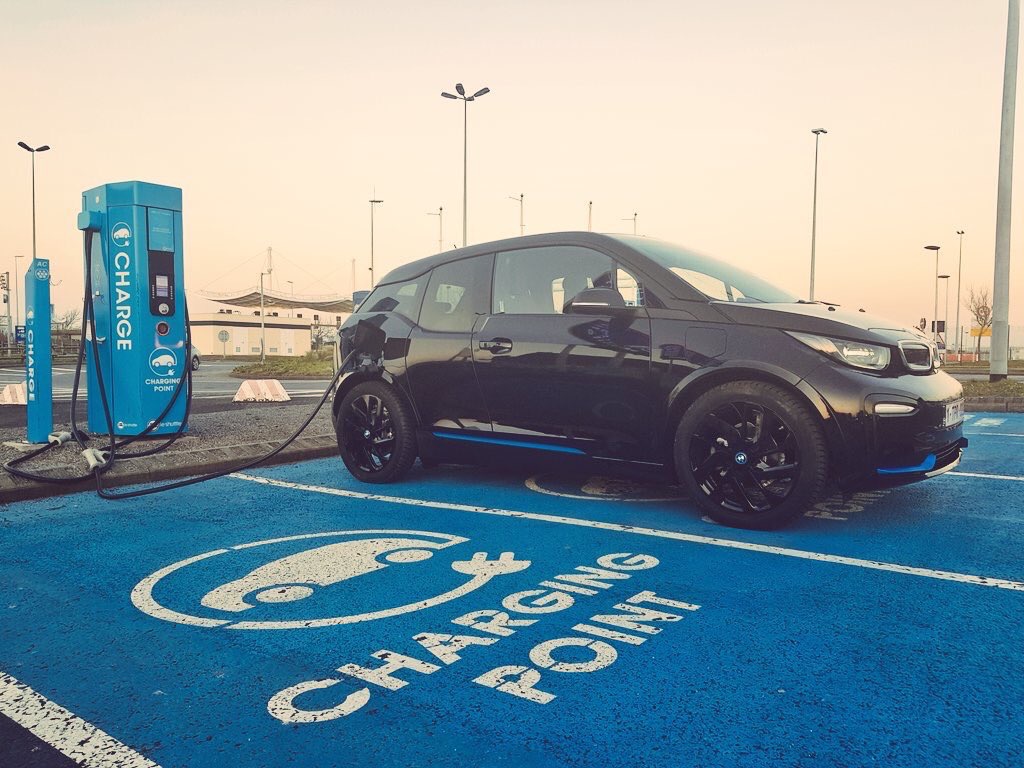 Exploring the barriers to EV Charging Infrastructure Roll out Part 2: Grid Reinforcement Costs
In January 2021, Cenex published a report funded by The European Federation for Transport and Environment exploring the key barriers preventing the growth and effective operation of the UK's electric vehicle (EV) charging infrastructure network.
19 unique barriers were identified, explored and ranked, with the top five barriers being:
Capital and revenue funding.
Lack of accessible, clearly targeted capital funding to cover grid reinforcement costs.
Absence of accurate open data on location, specification, and status of infrastructure.
Absence of enforceable planning requirements.
Property leaseholders and tenants cannot unilaterally install domestic chargepoints.
Cenex looked at policy changes and interventions that could be used to tackle each of the barriers. In many cases these suggestions overlapped, enabling multiple barriers to be tackled with similar recommendations. In total Cenex proposed 21 different policy solutions, with most addressing more than one barrier.
This is the second blog posts from Chris Cox as he explores each of the top barriers and the policy changes that could address these issues.
Part 2: Lack of accessible, clearly targeted capital funding to cover grid reinforcement costs
What does this mean?
When installing one or two chargepoints, this can often be done within the existing capacity of the local electricity distribution network. However, as we move to higher levels of EV adoption, the size of chargepoint deployments is growing significantly – both in power, such as the 350kW ultra-rapid charging network being rolled out across the UK by Ionity, and in number where the average rapid chargepoint deployment has increased from single units to 5-10 at a single site. In both cases, the total power requirement at the point where the chargers connect to the distribution network has increased from tens of kilowatts to megawatts.
Network upgrades to facilitate these deployments can be prohibitively expensive, directly impacting the commercial viability of installing EV charging in certain areas and existing funds do not suitably allow for these costs.
What is the impact of this barrier?
Cenex regularly works with local authorities and chargepoint network investors to strategically identify appropriate sites for EV charging infrastructure deployments. Currently, where network reinforcement costs are high this will either prevent deployment at these sites or limit the number of sites that an organisation can afford to install.
Who does this barrier impact?
Unlike other barriers, network reinforcement requirements can be difficult to predict and do not follow any specific rules in terms of the demographics it impacts. However, substations can cover quite wider geographic areas. Therefore, high reinforcement costs could currently mean that entire communities or areas are unable to access EV charging infrastructure, or that the infrastructure in their area is significantly more expensive to use than in other areas.
In November 2019, The UK Secretary of State for Transport Grant Shapps said: "Your postcode should play no part in how easy it is to use an electric car".  However, without tackling the disproportionate cost impact of network reinforcement, a postcode lottery is exactly what is created.
What can be done to tackle this barrier?
The lack of public funding for network reinforcement is arguably the greatest and longest-standing barrier, particularly to the deployment of rapid and ultra-rapid charging infrastructure. These costs can dwarf the equipment and installation costs of the charging infrastructure itself and undermine what is otherwise likely to be a viable long-term commercial proposition. If the funding were to be targeted exclusively at electricity network operators, it follows that the delivery of the funding could be overseen and administered by Ofgem. It is therefore recommended that:
Funds intended to support the deployment of EV charging infrastructure, and specifically the Rapid Charging Fund, should be re-focused to predominantly tackle electricity network upgrades,
In the case of the existing Rapid Charging Fund, this should be updated to ensure payment is to electricity network operators rather than local authorities or chargepoint installers.
The great news is that, as of 24th May 2021, it has been announced that Ofgem is investing £300m into electricity distribution network investment to support EV chargepoint roll out. We may never know if this is in direct response to the findings of this study, but either way this is great news for the EV charging infrastructure industry in the UK.
You can read more about the barriers and recommendations identified through this study in our report.