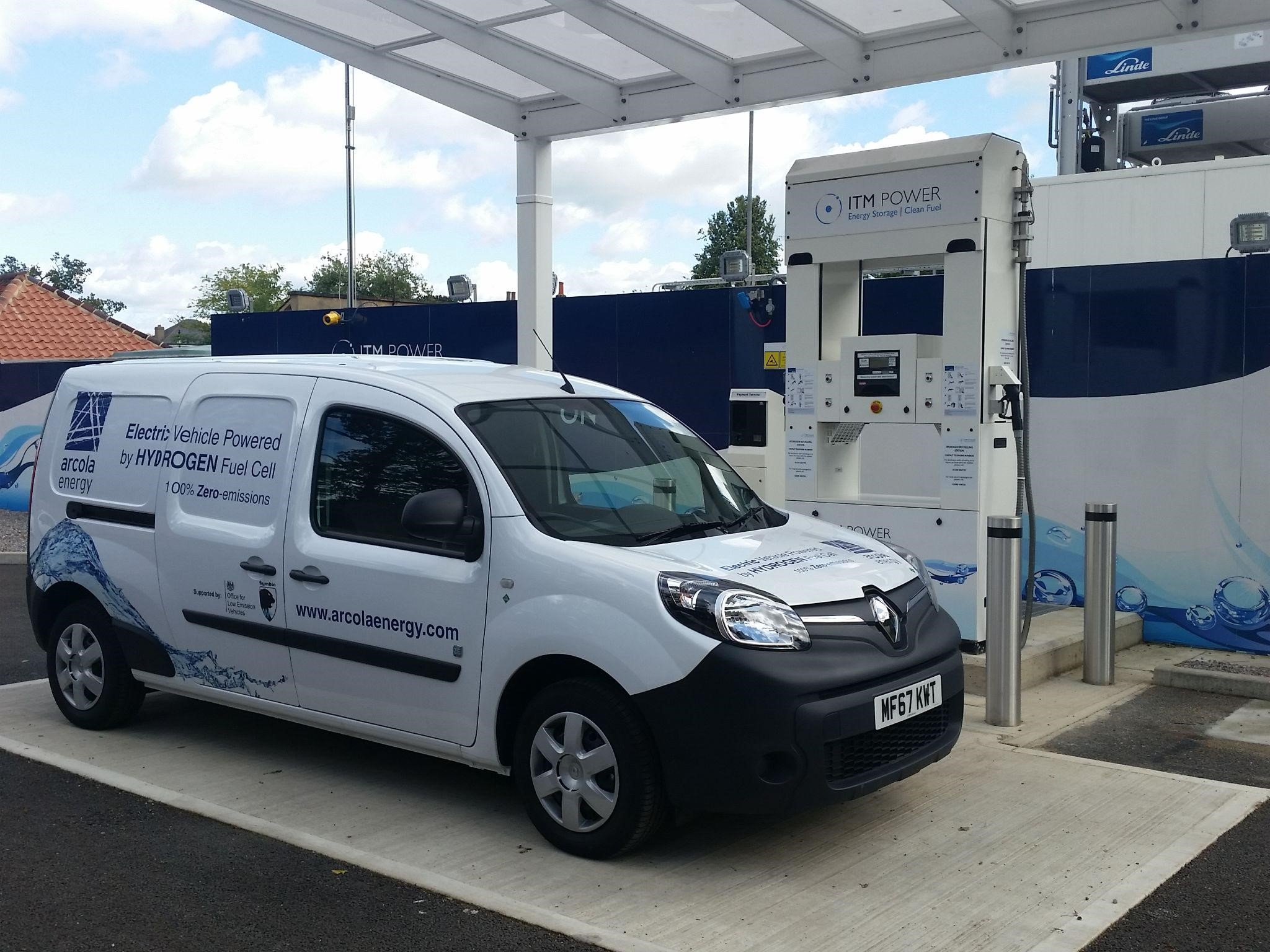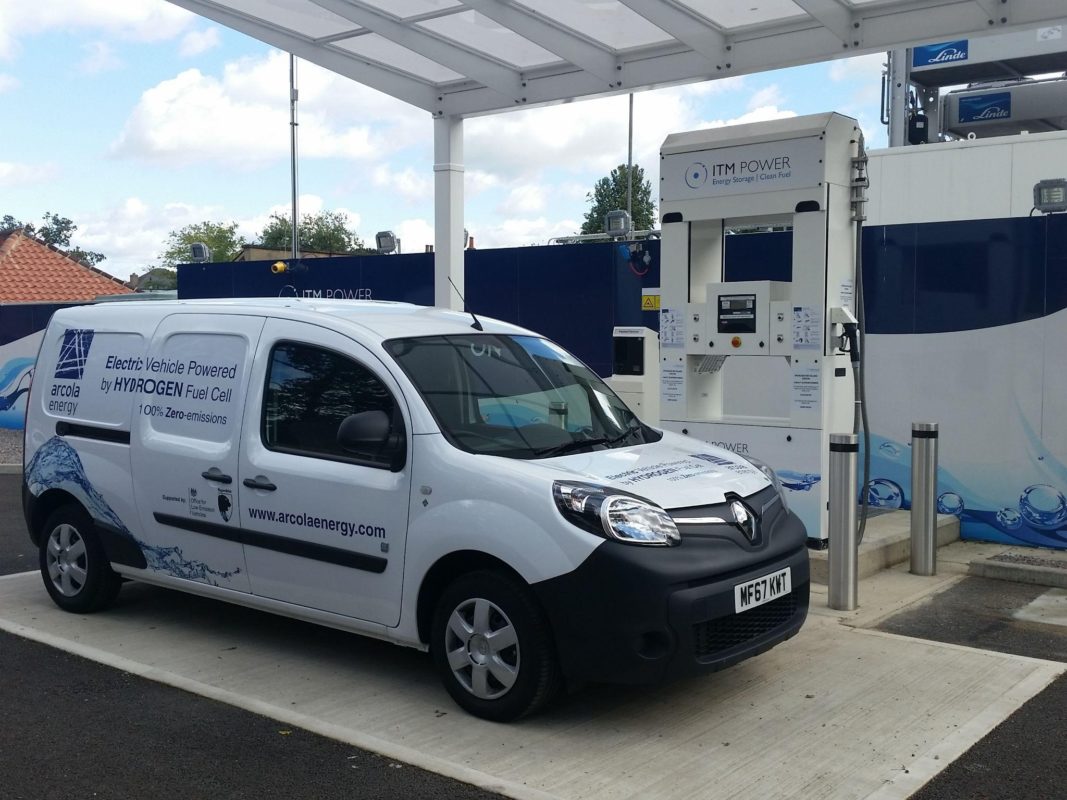 Categories:
News
/
Project Update
Fuel demand from fleets calculated for UK's first Hydrogen Transport Hub
£3 million of Government funding will kick start the UK's first hydrogen transport hub in the Tees Valley with a projected demand of up to 13,000 kg of green hydrogen per day to operate transport in the region in a five year trial from 2025. Independent research by Cenex and Ballard Motive Solutions has calculated that fleets in the Tees Valley Hydrogen Transport Hub area would already meet one-third of that demand.
Cenex analysed fleet data from seven local operators to assess the potential opportunities for trialling and deploying hydrogen vehicles across the Tees Valley Region. In total 920 vehicles were assessed comprising 495 light commercial vehicles (LCV) and 425 heavy goods vehicles (HGV), representing approximately 0.6% of the LCVs and 12% of the HGVs in the region.
Replacing these vehicles with fuel cell electric vehicles would generate an average daily hydrogen demand of 3,600 kg. This is equivalent to 29% of the 12,500 kg of demand projected for the Hydrogen Transport Hub by 2030. Mapping demand from vehicle locations showed that 2,280 kg (63%) of the potential hydrogen demand falls within a four-mile radius centred around Port of Middlesbrough; this area covers key locations from four of the seven fleets assessed and Cenex recommends this as a good candidate location for hydrogen refuelling stations to support further operational trials across several applications.
Further analysis from the 'Preparing for Fuel Cell Vehicle Rollout: Trials, Analysis and Deployment Planning for Hydrogen Fleets' report highlights the long-term advantages of hydrogen vehicles over battery electric vehicles in certain applications, particularly in terms of range. Cenex found that fuel cell electric vehicles provide additional operational flexibility for the assessed vehicles by providing an additional 65 to 265 miles of maximum range compared to battery equivalents.
The report also states that fuel cell electric vehicles could achieve fuel cost parity with diesel vehicles at ~£5.80 / kg (a 42% reduction on current levels).
Carl Christie, Senior Fleet Specialist a Cenex, said: "The Tees Valley Hydrogen Hub is a fantastic opportunity for the region to lead the transition to fuel cell HGVs, especially for high mileage 44t tractor units and 26t refuse collection vehicles with higher energy requirements.
"For the hub to be a success fleet operators require suitable fuel cell vehicles to demonstrate that they are fit for purpose, crucially this must also be supported by providing access to hydrogen refuelling infrastructure at key locations supplied by low-cost green hydrogen produced using renewable energy.
"Cenex advocate using the right zero emission vehicle technology for the right application, so it is important that fuel cell vehicles are trialled and deployed where they provide maximum operational or practical benefits. This will reduce emissions from some of the highest polluting vehicles".
Fleet operators trialled Renault Kangoo ZE H2 small vans from Ballard Motive Solutions between November 2021 and March 2022 to gain hands on experience of operating and refuelling them in real-world conditions. Overall, fleet operators were positive about the trial and had desire to trial more applicable vehicles, though few had immediate plans to introduce hydrogen vehicles.
The research was conducted as part of the Tees Valley Hydrogen Transport Hub Demonstration competition funded by the Department for Transport and delivered in partnership with Innovate UK. The Tees Valley Hydrogen Transport Hub is planned to be fully operational by 2025 for a five year trial and will provide the facilities for the production, storage, and distribution of green hydrogen (produced using renewable electricity) to a network of hydrogen refuelling stations supporting operational trials across the Tees Valley region.
Read the report: Preparing for Fuel Cell Vehicle Rollout: Trials, Analysis and Deployment Planning for Hydrogen Fleets