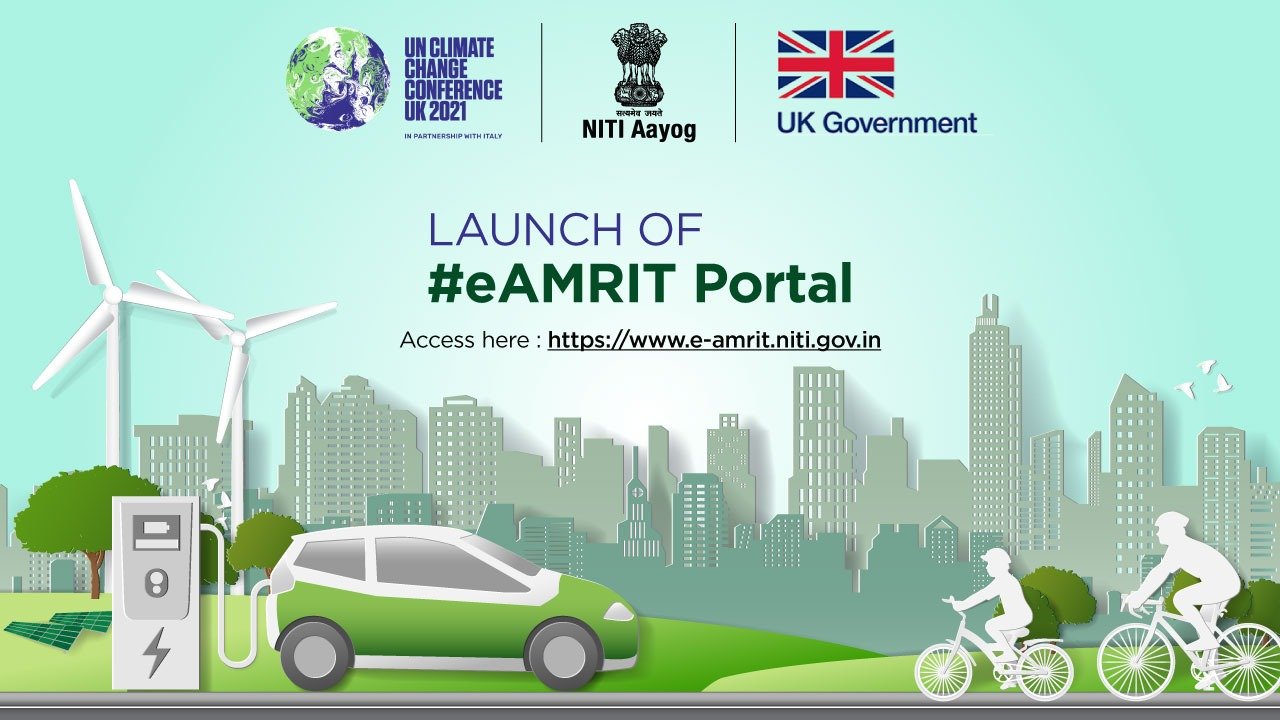 India Launches E-Amrit Portal on EVs
The Government of India has launched 'E-Amrit' (Accelerated e-Mobility Revolution for India's Transportation), a web portal on electric vehicles (EVs), supported by Cenex.
Launched at COP26 in Glasgow, the one-stop destination for all information on electric vehicles has been designed to equip potential buyers with the tools to make informed decisions and build awareness about e-mobility.
The portal has been developed and hosted by NITI Aayog under a collaborative knowledge exchange programme with the UK government and as part of the UK–India Joint Roadmap 2030, signed by the Prime Ministers of the two countries.
Cenex, alongside PwC India and GSMP-partner TERI, supported the design of the framework and philosophy and concept of the website from its inception, using lessons from similar UK based projects that enabled consumers to adopt electric vehicles.
Sagar Mody, Technical Specialist at Cenex, said: "I am really proud to have supported the e-Amrit Portal framework and design from Cenex. It has been a great journey working with really talented colleagues.
"This is a one stop web portal which hosts information for consumers in India to learn more about electric mobility and for businesses and investors to find relevant information like national and state policies, standards and specifications.
"The portal also has interactive tools for consumers to compare electric vehicles, calculate charging and journey costs.
"I'm excited to see the transition this portal will enable."
By providing access to information, the e-AMRIT portal assists the users to:
Switch to electric vehicles by providing insights about electric vehicle technologies, types of electric vehicles, insurance options, and financing options.
Set up the electric vehicle or associated enterprise by providing insights on the key initiatives of central and state governments.
Assess the benefits of electric vehicles with uniquely designed tools to determine the users' savings with electric vehicles compared to petrol/diesel vehicle
Get all the information on the Indian electric vehicle market and industry and the key developments driving the e-mobility ecosystem forward.
The portal intends to complement initiatives of the government on raising awareness on EVs and aims to accelerate the adoption of EVs in India.
Cenex and TERI also collaborated on the GSMP report "Global policies for a mature flourishing & equitable EV charging ecosystem".