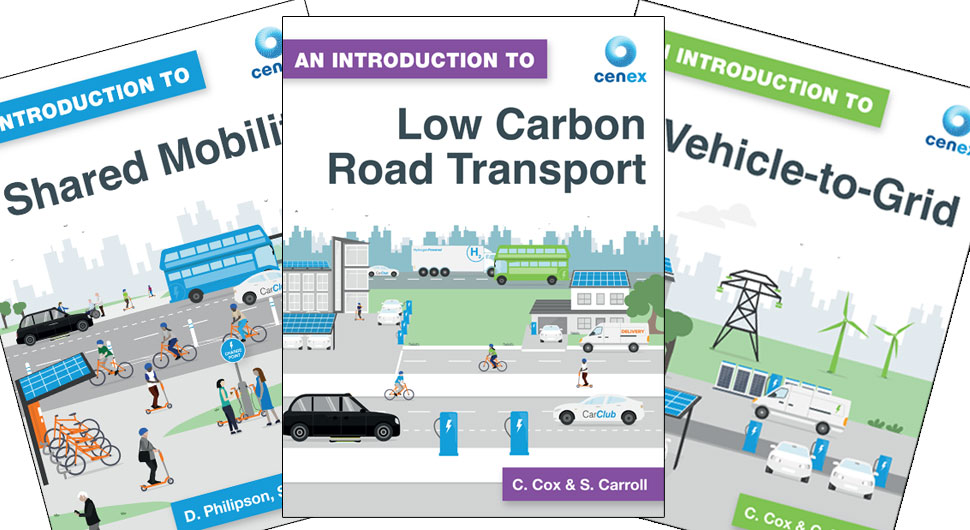 New Cenex e-books available on Amazon
Cenex has released digital versions of their recently published textbooks on innovative transport technologies.
An Introduction to Low Carbon Road Transport, Shared Mobility, and Vehicle-to-Grid are available as e-books via Amazon, currently priced £9.99.
The books, supported by Innovate UK, are a useful resource based on Cenex's extensive portfolio of research and are aimed at anyone looking to move into the sector, either at the start of their career or retraining.
Each book includes quizzes to apply the information, as well as uncomplicated takeaways and definitions, to give the audience a deep understanding and the confidence to evaluate the benefits, impacts and limitations of each technology in real-world applications.
Chris Cox, co-author and Head of Energy Systems & Infrastructure, said: "Cenex has been looking for new ways to share the findings and insights from our various research programmes.
"Each book contains an introduction to the key technologies which can be used to tackle the environmental and social challenges we face today, and the many lessons we've learned over our years working on each topic.
"They'll give you the confidence to make informed decisions and stay ahead of the curve in a fast paced and dynamic sector."