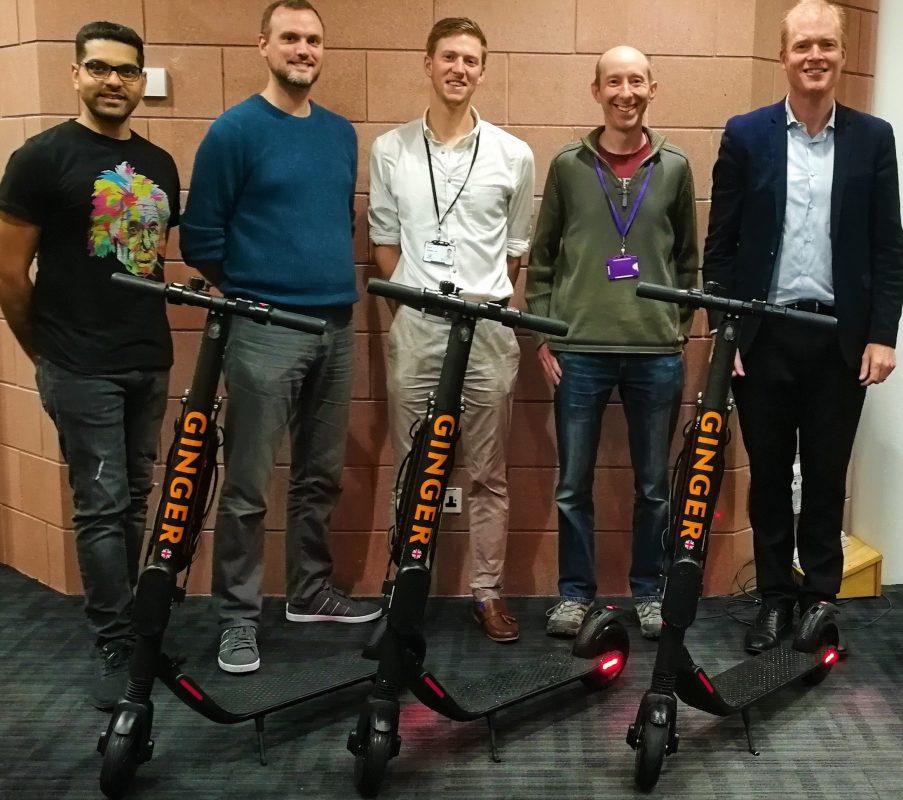 Categories:
News
/
Announcement
The push to micro-mobility
The government has launched a consultation on legalising electric powered scooters (e-scooters) for use on public roads and pavements for the first time.
This is a great step towards micro-mobility and urban shared mobility solutions becoming an essential part of the transport landscape.
E-scooters are an interesting transport option for many different use cases and come with their own advantages that mean they can easily integrate into our daily lives.
Micro-mobility vehicles are becoming a more practical ownership proposition for a broader range of people.
Taking people out of cars will make city and town centres safer and reduce congestion and air pollution.
Their size, weight and compact nature mean they are very 'door-to-door' – you can leave your home or office and ride all the way to your destination; or use them to complete part of the journey, for example the first or last stints, and take them on to public transport as a more convenient alternative to bikes.
While riding one may not be exercise, it is active as it requires a standing position and the driver to maintain stability – they're certainly more active than driving – and they have the option to manually push too.
Where e-scooters really have their niche is for short journeys when travelling alone in urban areas – popping into town for lunch, short commutes to work or getting around university campus – distances up to 3 or 4 miles where taking the car is the often the easy option.
This will make them more attractive to certain demographics, particularly young people and professionals living close to city centres.
We have our own fleet of e-scooters here at Cenex from Ginger, which are used on private land for the milk run, lunch trips and going to switch our EVs over at the chargepoints.
⚡🛴⚡Electric scooters are set to get the green light for UK roads ⚡🛴⚡
Until then, we have permission to use them on the @lborouniversity Holywell Campus (geo-fencing & speed restrictions in place) for the milk run, lunch trips and switching over #EVs at the #chargepoints pic.twitter.com/BP5FS1XDJ8

— Cenex LCFC (@CenexLCFC) January 29, 2020
They're quite fun to ride, and quite fast too, accelerating up to 15mph (speed restricted), which is a good speed for travelling on the roads in traffic.
The small wheels do spin quite easily, and maintaining stability is different to riding a bike, however a fall from an e-scooter is less likely to cause injury.
It remains to be seen how widely e-scooters will be adopted, both on a personal level and commercially as e-scooter hubs like those seen across Europe and the USA, similar to the pay-and-ride bike hire schemes we already have.
Either way this will create more demand for 'micro-mobility' lanes – shared spaces for bikes and scooters to operate separate from road vehicles – and their use needs to ensure riders and non-riders are safe, and discourage the potential street clutter seen in other countries, through education and careful management.
Enabling micro-mobility adds another string to the low emission transport bow and overcoming the remaining barriers will facilitate their acceptance in towns and cities across the UK.
Get in touch to find out how you can lower your emissions.