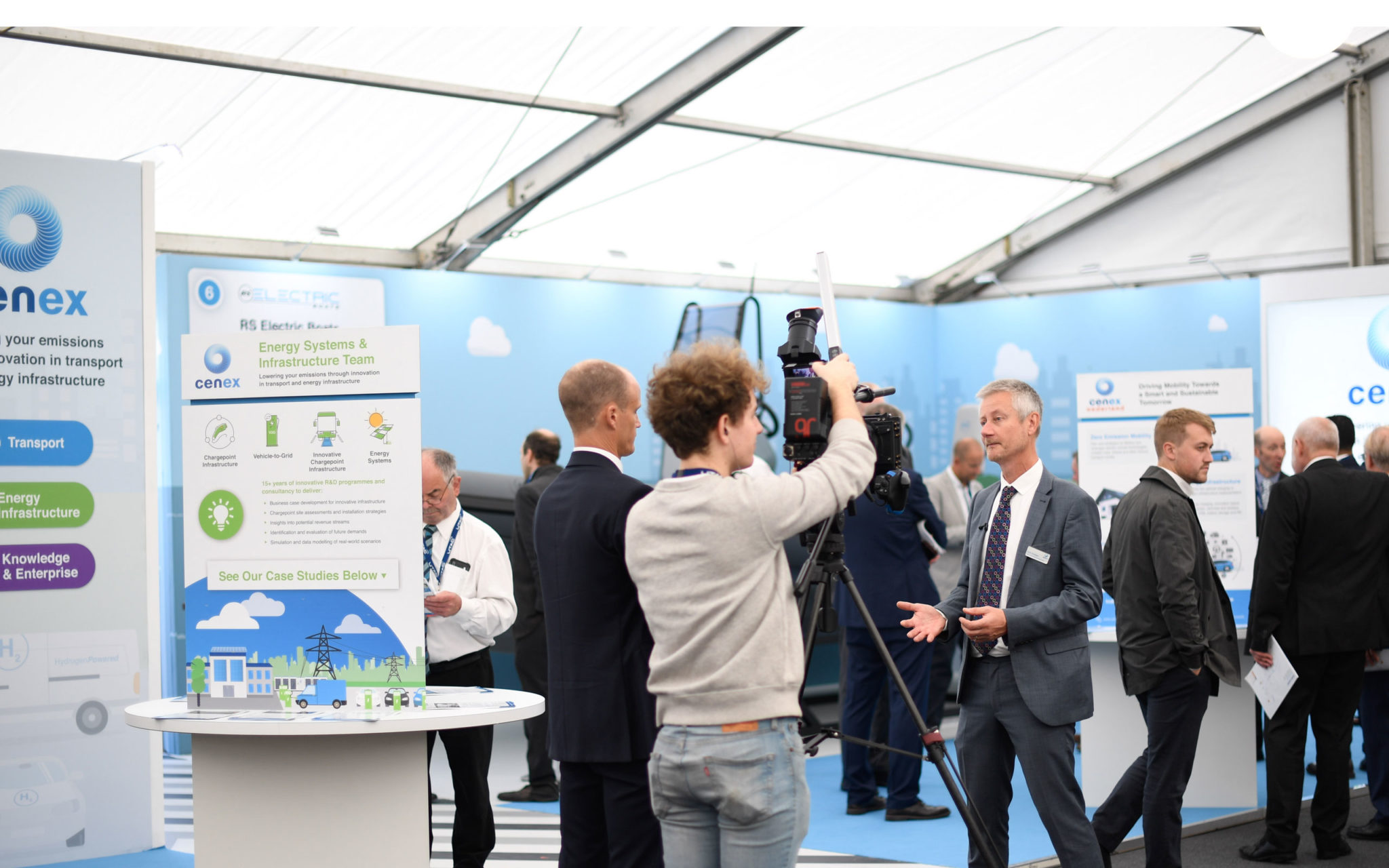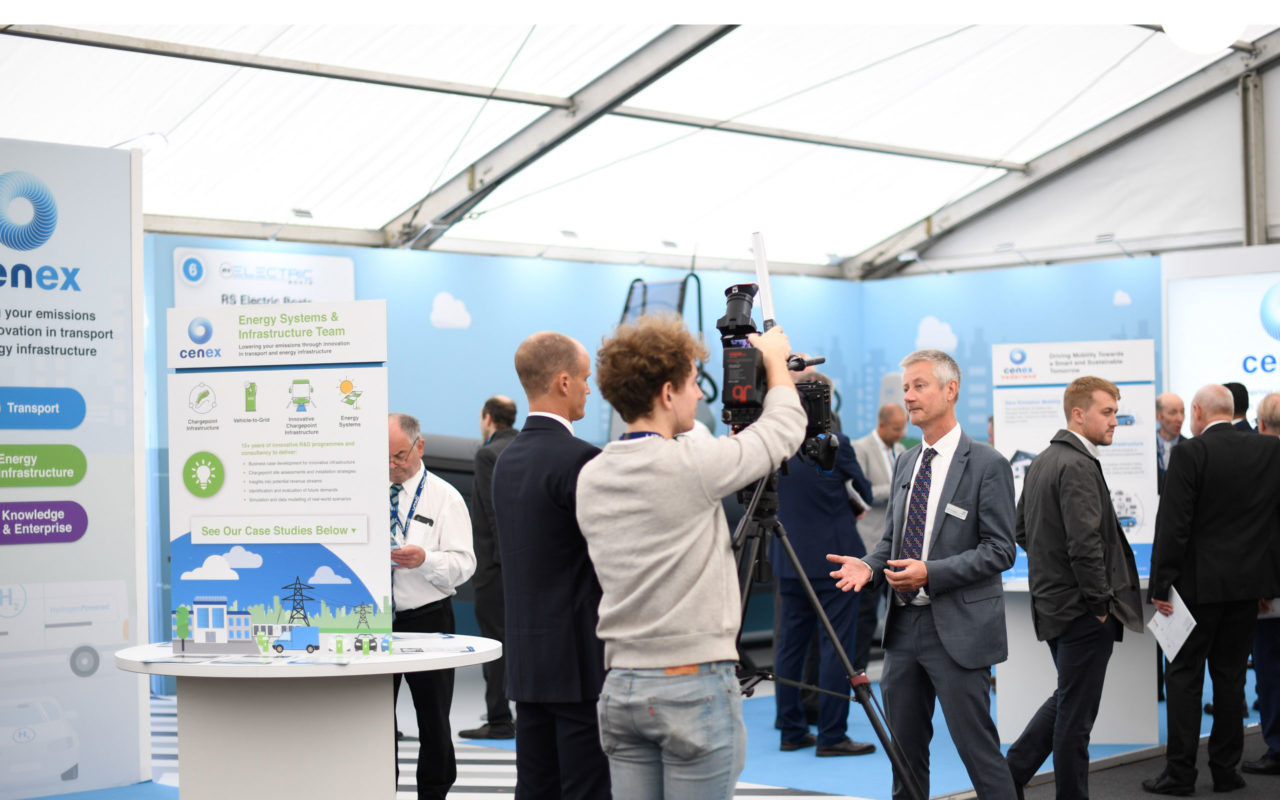 Cenex announces demonstration program to improve air quality by giving local authorities the technology to control city vehicle emissions
Dramatic improvements in urban air quality are within reach, thanks to smart technology systems being developed by a clean technology consortium, to be deployed in Leeds
 Loughborough, UK – 7 August 2017: Cenex – the UK's first Centre of Excellence for low carbon technologies – today joined Leeds City Council to announce the launch of Project ACCRA, a collaboration between Leeds City Council, Cenex, the Transport Systems Catapult, Earthsense, Dynniq, and Tevva Motors Ltd. The project will showcase Smart City technology applications that demonstrate real-time emissions control, using live air quality data to trigger electric hybrid engines to automatically switch to zero-emission running in heavily polluted areas. The project will be demonstrated in Leeds and promises to offer cities new ways to reduce urban air pollution without additional charges to motorists or businesses.
 A consortium of automotive innovators, co-ordinated by intelligent mobility experts the Transport Systems Catapult, will collaborate to capture real-time air quality readings that will trigger hybrid electric engines to switch automatically to zero-emission running. Known as active geofencing, the technology concept will be tested on a hybrid vehicle interface developed by Tevva Motors Ltd. Transportation network systems developer Dynniq will develop a decision-making engine capable of taking inputs from a range of city data, such as live air quality information and real-time traffic conditions. EarthSense will be responsible for monitoring and uploading updated local air quality levels to the interface, which will be used to trigger on-demand zero-emissions running instructions in the participating Tevva vehicles.
 Cenex and the Transport Systems Catapult will evaluate the application, markets, business models and scalability of the system in hopes of using the technology more widely in Leeds and potential UK Clean Air Zones.
 UK government estimates show nearly 50,000 people die each year due to poor air quality, driving local and national policymakers to put increasingly strict regulation on urban transportation, most recently through the UK Plan For Tackling Roadside Nitrogen Dioxide concentrations and the potential introduction of Clean Air Zones in the country's most polluted cities. However, the complexity of implementing strict emissions controls in specific areas can come with additional costs to local councils, motorists, and businesses.
 Steve Carroll, Head of Transport, Cenex said, "Local air quality is a persistent and growing problem in urban centres across the UK and globally. Using real-time air quality data to automatically instruct vehicles driving into high pollution areas to switch to zero-emissions driving, has the potential to transform urban transportation regulation and save thousands of lives." 
 Councillor Lucinda Yeadon, Leeds City Council executive board member with responsibility for environment and sustainability, said: "It is great to be supporting this innovative new technology, and looking at how we can best implement it in the city to help reduce air pollution. Improving air quality in Leeds is a huge priority for the council, and we are looking at a number of different initiatives to address the issue."
 "Vehicle to Infrastructure (V2I) communication has the promise to transform how cities manage urban traffic control and air quality regulation," said Paul Bate, Principal Technologist at the Transport Systems Catapult. "Project ACCRA is a pioneering collaboration to explore the potential of geo-fencing technology that equips vehicles to anticipate and respond accordingly when approaching or driving inside a city's Clean Air Zones." 
 Simon Notley, Technical Lead for Dynniq, commented "This is an exciting opportunity to create an entirely new solution to the problem of air pollution and demonstrate the huge potential for innovation that is being unlocked by modern Intelligent Transport Systems. But most importantly it's an opportunity to improve the quality of life of everyone living, working or travelling in cities around the world."
 Notes to editors:
About Cenex
Cenex, the UK's first Centre of Excellence for Low Carbon and Fuel Cell technologies, operates as an independent not-for-profit consultancy and research organisation. It specialises in the delivery of projects which support innovation and market development to accelerate the shift to a low emission economy.
By encouraging the early market adoption of low emission and fuel cell technologies in automotive applications, Cenex aims to assist the UK automotive supply chain with competing in global markets, as well as showcasing UK expertise to encourage inward investment.
Cenex has an established track record of delivering multi-year programmes and shorter-term projects associated with low carbon vehicles and infrastructure, working with a range of public and private sector clients.
 About Transport Systems Catapult
The Transport Systems Catapult is the UK's technology and innovation centre for Intelligent Mobility, harnessing emerging technologies to improve the movement of people and goods around the world. We are here to support business growth, increase the UK's share of the global Intelligent Mobility market, and attract investment – creating jobs and generating long-term economic growth.
We will help sell UK capability on the global stage, while also promoting the UK as a superb test bed for the transportation industry. With a clear emphasis on collaboration, we are bringing together diverse organisations across different modes of transport, breaking down barriers and providing a unique platform for meeting the world's most pressing transport challenges.
The Transport Systems Catapult is one of an elite network of not-for-profit technology and innovation centres established and overseen by the UK's innovation agency, Innovate UK. All Catapults obtain their funds from a combination of core Innovate UK support and competitively won business and public sector funding. In addition, the Transport Systems Catapult is receiving substantial funding from the UK's Department for Transport. For more information, please visithttps://ts.catapult.org.uk/
 About Dynniq
Dynniq helps to manage energy and mobility flows in our society through advanced technology solutions. Dynniq's focus is on integrated solutions: designed, implemented and maintained; and all based on a sound systems engineering approach. The Dynniq Group includes the organisations WPS Parking Systems and YSP, and the products and services of Peek. With over 1800 employees Dynniq is active in Europe, South America, the United States and Canada.
 Dynniq is investing heavily into the research and development of the next stages of technology adoption and implementation. Our innovations for the near future includes air quality management, and integrated network management systems. We understand the importance or tomorrow as much as the necessity of today.
 About Earthsense
EarthSense Systems aims to deliver products that enable the world to visualise and solve its air quality issues. A joint venture between aerial mapping company Bluesky and the University of Leicester, EarthSense enables policy makers, planners and those responsible for delivering results to access real world information in order to support decision making. With a mix of hardware (air quality sensors), software (bespoke modelling), data (derived and complementary) and people, EarthSense is uniquely poised to take a lead in air quality monitoring solutions and services, making a difference to people's lives and delivering high value information to a range of consumers and decision makers.
EarthSense has already undertaken a range of air quality monitoring projects, including trials of an airborne air quality mapper, air pollution monitoring equipment on a rocket, and mobile mapping with air quality sensors mounted in electric cars. Future plans include the establishment of a nationwide network of air quality monitoring sensors, feeding live data for up to the minute air quality predictions. www.earthsense.co.uk
 Tevva's Low Carbon, Innovative, Truck Technology & Software
Tevva Motors designs and integrates range-extended electric powertrains for 7.5 -14 tonne trucks. Tevva 's solutions out-compete diesel on a cost of ownership basis and make the benefits of electrification available for the large number of commercial routes that are beyond the capability of pure EV's.
 Our on-board, cloud-based, patented software PREMS (Predictive Range Extender Management Software) controls the Range Extender to pre-plan and geo-fence the urban delivery vehicle's daily route; minimising emissions (zero emissions where needed) and maximising battery use. PREMS also links to traffic management for real-time feedback and control (through its on-vehicle air quality measurements).
 Tevva Motors' environmentally friendly, low emission solution for back-to-base fleets can be supplied as a custom truck, or retrofitted to a wide range of existing trucks to re-life older vehicles without the need to replace entire fleets.
 Cenex
Sue Glanville/Cate Bonthuys
Catalyst Communications
Tel: +44 (0)771 581 7589/ +44 (0)774 654 6773
sue@catalystcomms.co.uk / cate@catalystcomms.co.uk