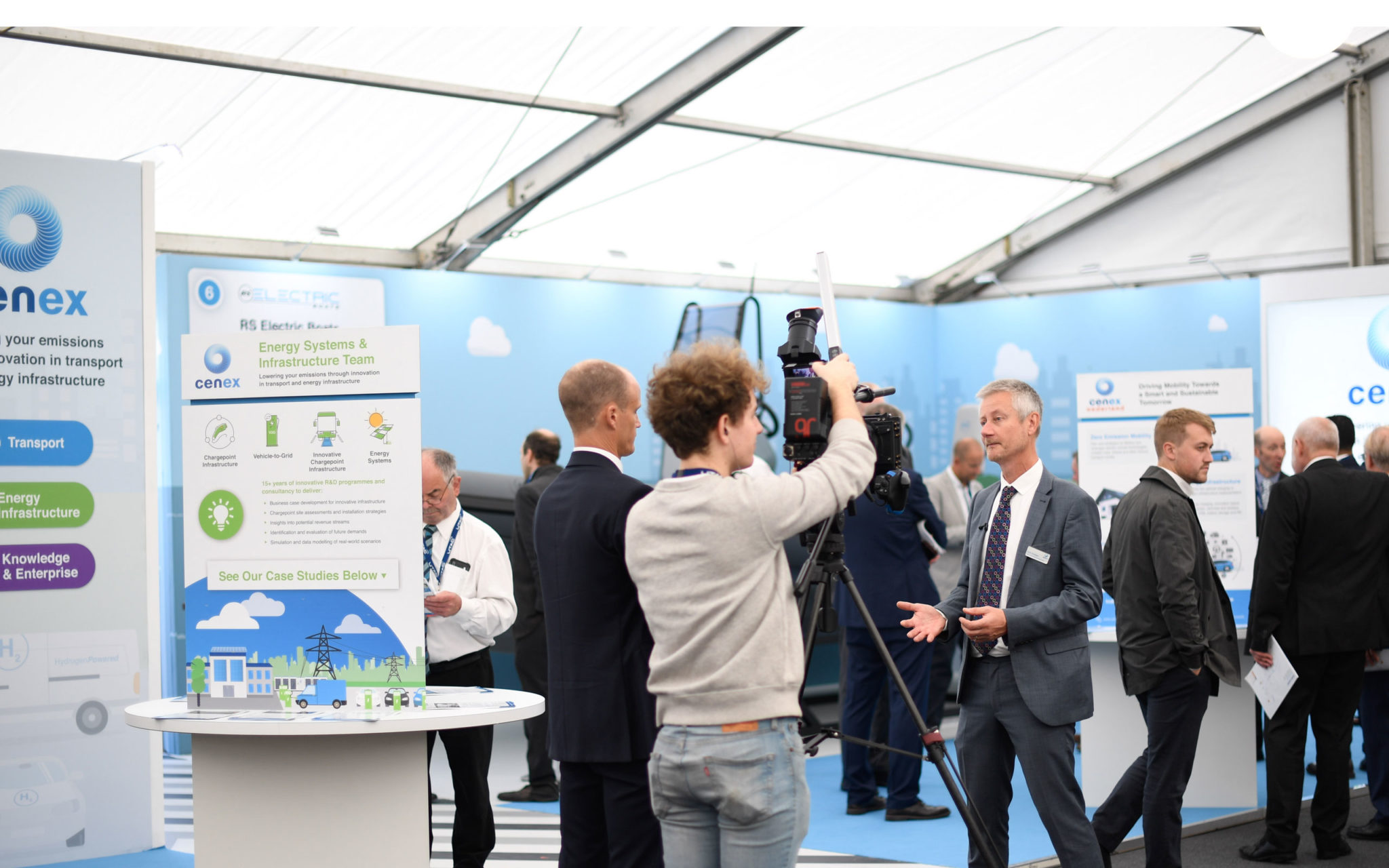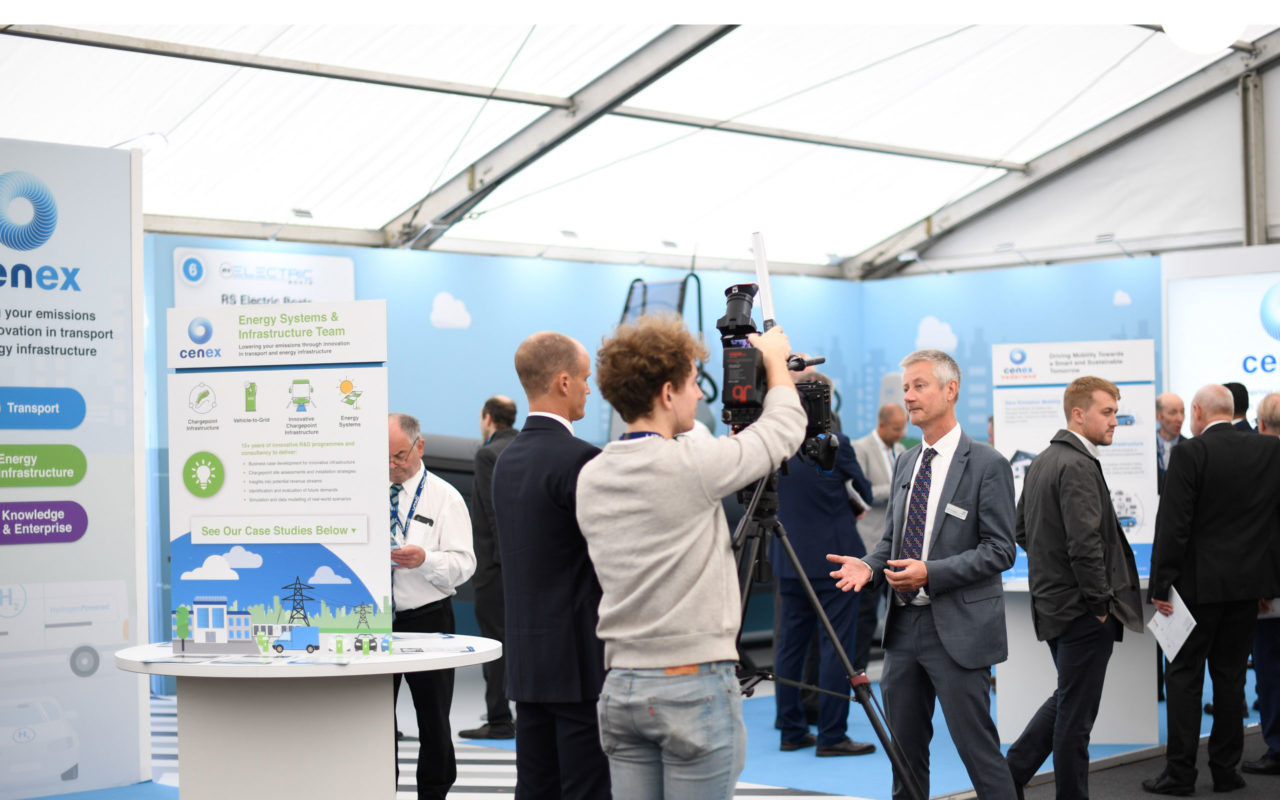 Cenex celebrates new trial of low-emission, temperature-controlled lorries
Part of Innovate UK's Low Emission Freight and Logistics Trial, Kuehne + Nagel tests the performance and emissions savings of low-carbon lorries and cooling units
Loughborough, UK – 20 July 2017: Cenex – the UK's first Centre of Excellence for low carbon technologies – has announced logistics provider Kuehne + Nagel Ltd will trial the effectiveness of zero emission-capable trucks and refrigeration units on its urban delivery routes. Funded in part by Innovate UK's low-emission freight and logistics project, the Temperature-controlled Range-extenders & Integrated Urban Mapping of Pollution (TRIUMPH) trial will see one of the UK's largest fleet operators trial the effectiveness of low carbon vehicles transporting a mix of ambient, chilled, and frozen produce to Whitbread hospitality brands such as Costa and Premier Inn.
 Kuehne + Nagel's temperature-controlled transport (TCT) routes will now include four fully electric lorries, two range-extended electric vehicles (REEVs), and two liquid nitrogen-cooled refrigeration vehicles. The trial is the first of its kind to provide real-world performance data to make the business case for investment in zero emission-capable trucks and zero-emission TCT.
 The project aims to inject low carbon technology into the UK's logistics industry, which accounts for 17% of all road-transport emissions. Working in partnership, Cenex will manage data collection and mapping for the trial, while Microlise develops a supporting telemetry system, and Tevva develops a 14t REEV and zero-emission running strategies for REEVs based on the real-time air-quality measurements provided by EarthSense Ltd. Finally, Emissions Analytics will be responsible for measuring trial vehicles' emissions and range capability performance in real-world conditions. Findings will be shared with UK logistics operators, and used to encourage the industry to invest in low carbon technology for the delivery of food and perishable goods.
 Steve Carroll, Head of Transport at Cenex, said: "Cenex is delighted to be validating the performance of zero-emission technologies in heavy-distribution and temperature-controlled transport operations. These two areas are especially challenging for operators to use low-emission technologies, so the industry needs more insight into the real-world benefits and challenges of implementing low-emissions technology in urban logistics operations."
 Andrew Blake, Kuehne + Nagel, said, "Reducing our environmental impact and improving the efficiency of our fleets is a key goal for Kuehne + Nagel, and what our customers expect of us. Lowering the overall carbon footprint of food distribution services is critical to us achieving that goal and leading the industry in sustainable, reliable logistics."
 Robin Bailey, EarthSense, said, "We look forward to working with Tevva, Kuehne + Nagel, and the other project partners to better understand the true air-quality and carbon reduction improvements EV and nitrogen cooling technologies can offer the logistics industry. Predicted CO2 savings and reduction in PM emissions are only a guide – the true test is when these technologies are monitored on daily transport routes."
 Richard Lidstone-Scott, Tevva Motors Ltd, said, "Electric and range-extended electric HGV technology has come a long way in the last five years. However, the demands of daily use as parts of a major logistics fleets will put these vehicles to the test. We look forward to providing training and expertise to drivers and fleet operators to support the optimal use of all trial vehicles."
 Brodie McMillan, Logistics Director at Whitbread, concluded, "At Whitbread we believe we have a responsibility to operate in a way that respects both people and planet, and cutting CO2 emissions from our supply chain is part of that. If these units deliver the benefits we're expecting, Kuehne + Nagel will be looking to introduce the same technology into our delivery fleet, reducing the environmental impact of our vehicles and helping to improve air quality."

Notes to editors:
About OLEV
The Triumph Project is part of the Low Emission Freight and Logistics Trial, funded by the Office for Low-Emission Vehicles (OLEV) in partnership with Innovate UK. 
 In January 2017, OLEV announced that 20 trial projects were to receive funding of £20m to demonstrate new technologies and encourage the widespread introduction of low- and zero-emission vehicles to UK commercial fleets. The Low Emission Freight and Logistics Trial will help the UK meet its CO2 reduction targets – and represents another step towards the government's target for all new cars and vans to be zero emission by 2040.
 Cenex
Sue Glanville/Cate Bonthuys
Catalyst Communications
Tel: +44 (0)771 581 7589/ +44 (0)774 654 6773
sue@catalystcomms.co.uk / cate@catalystcomms.co.uk