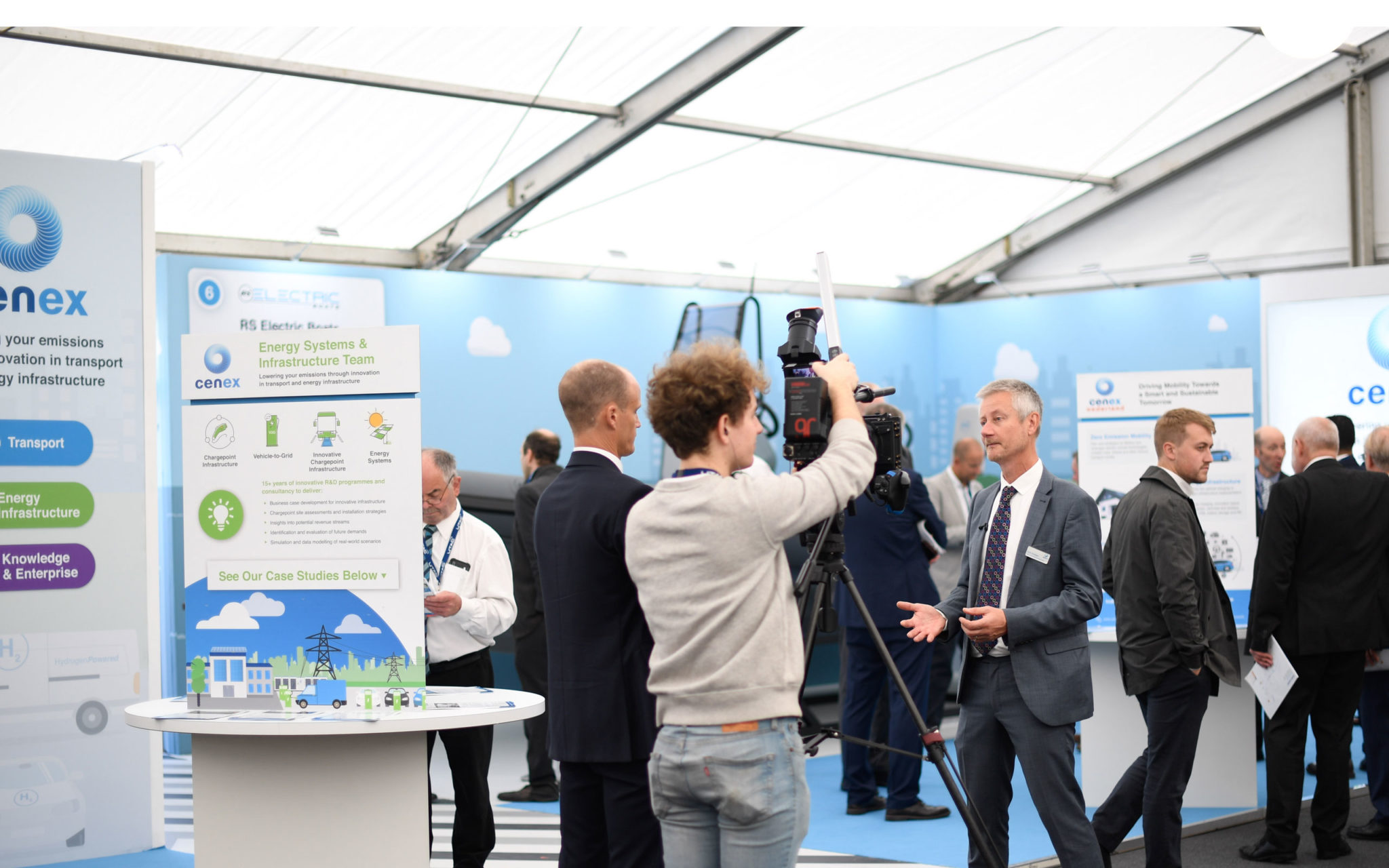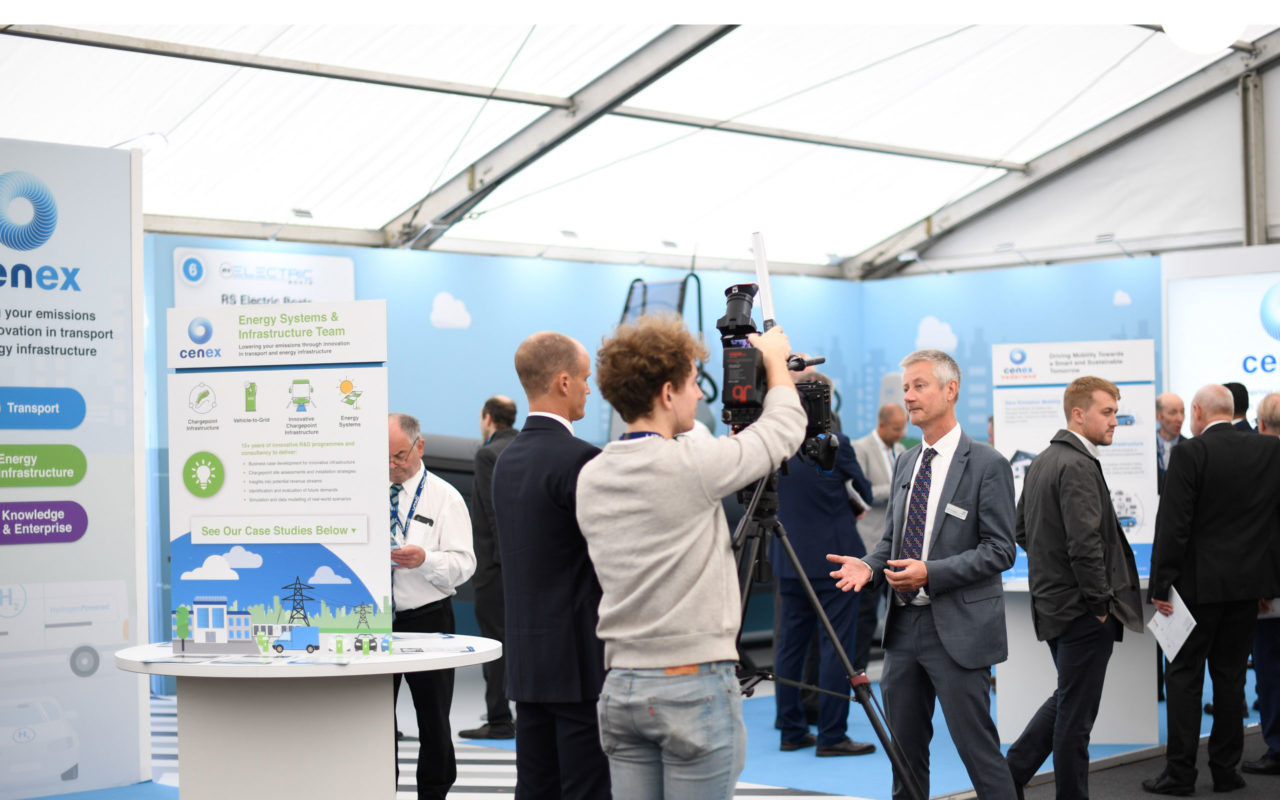 Cenex partners with Clean Energy Live
Cenex to showcase exciting vehicle-to-grid projects at October event
Loughborough, UK – 20 September 2016
Cenex – the UK's first Centre of Excellence for low carbon technologies – is pleased to announce a partnership with Clean Energy Live, the event where solar, energy storage and energy management connect. Taking place on 4th – 6th October 2016 at the NEC in Birmingham, Cenex is pleased to be supporting the event, showing its ongoing commitment as pioneers in Vehicle-to-Grid (V2G) research and business case analysis.
Having gained a thorough knowledge of V2G technology, Cenex is currently involved in five major research and demonstration projects which are analysing the business case for V2G to enable future large-scale roll out across the UK. At the two-day event, Cenex will be showcasing information on the following exciting projects:
Ebbs and Flows of Energy Systems (EFES), funded by Innovate UK and Engineering and Physical Sciences Research Council (EPSRC), is exploring the development of V2G and Virtual Power Plant (VPP) management technology to demonstrate the potential benefits at commercial and domestic sites across the UK.
Intelligent Transport, Heating and Electrical Control Agent (ITHECA), funded by Innovate UK, is a UK demonstrator exploring the use of V2G to increase CHP performance at the European Bioenergy Research Institute (EBRI).
Integrated Transport and Smart Energy Solutions for Major Urban Developments (ITSES), funded by Innovate UK, uses planned train station developments in Old Oak Common (an area in London set to become a UK smart city) to assess the feasibility of integrating V2G with urban energy and transport systems.
Smart, clean, Energy and Electric Vehicles 4 the City (SEEV4-City), funded by Interreg North Sea Region, includes five European countries to demonstrate the take-up of green mobility solutions in North Sea Region cities, combining electric transport, domestic renewable energy and smart energy management.
Smart Mobile Energy, funded by the ClimateKIC, is a feasibility project exploring districts in three European countries (UK, Germany and Spain) to evaluate the potential benefits of V2G at a district and city scale across the three countries.
Cenex is delighted to be supporting the seminar programme at the event and has been busy working with the organisers to help secure high profile speakers from the transport sector to contribute to the knowledge sharing at the event. Robert Evans, CEO at Cenex, will be chairing the "Electric vehicles seminar: growing the market for EVs and fleet case studies" on Thursday 6th October, and Dr Rebecca Gough, Technical Specialist, will be reporting on results and progress of the exciting V2G projects that Cenex is supporting. Keith Budden, Head of Business Development, will also be presenting in the "Local Authorities Summit: Using the low carbon energy revolution to add value to an area" session.
Robert Evans, CEO of Cenex said, "We are pleased to be partners of this year's Clean Energy Live Event. We see huge value in helping companies to build the business case and deployment opportunities for V2G applications in the UK. Through the five research projects we are involved in, we are already seeing an increasingly strong business case for V2G applications.  However, they have also highlighted several key challenges to be addressed before full market penetration can be realised.  It is our hope that in being at the forefront of this area we can help solve some of these barriers to market."
We invite any company with an exciting idea or project based on integrated energy systems, to visit us on stand H40 at the NEC on 4th-6th October 2016.