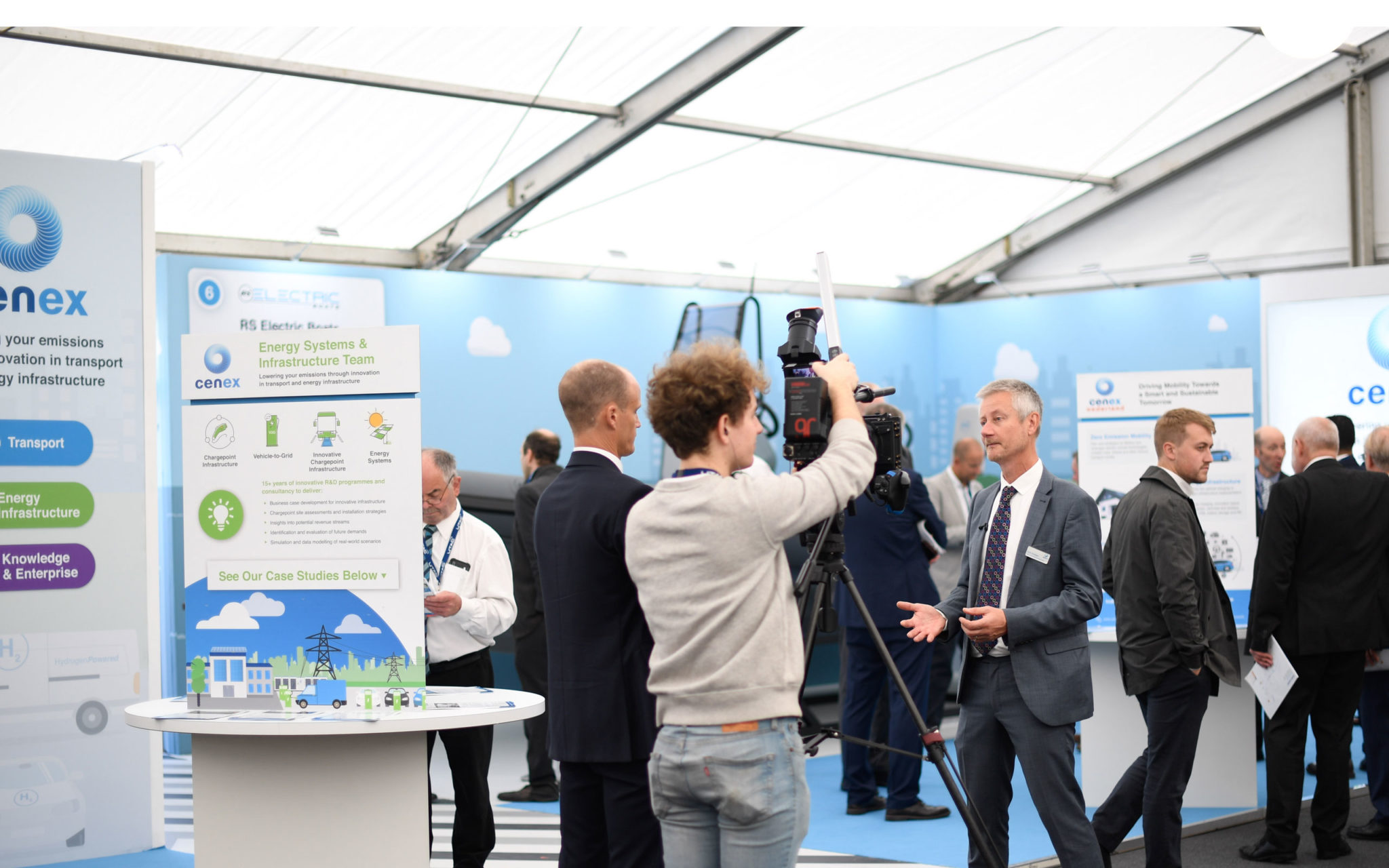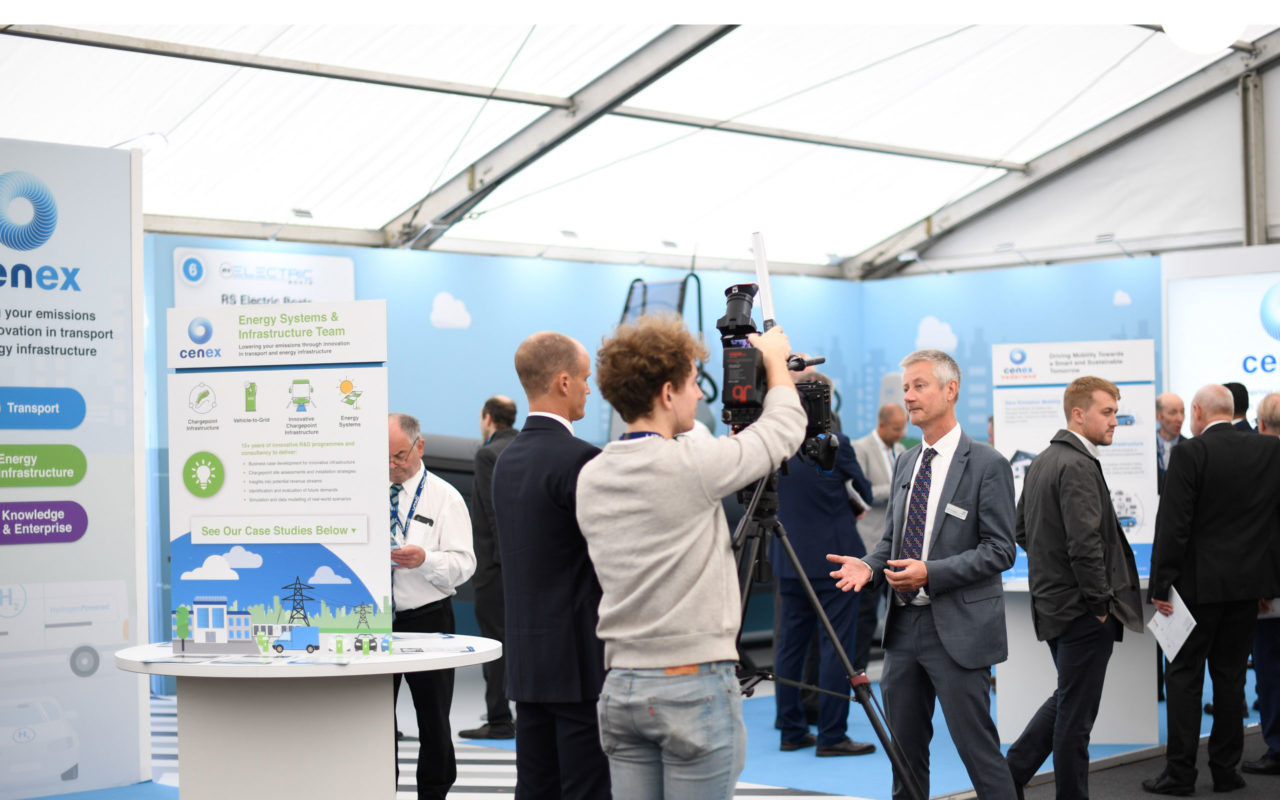 The countdown begins: Two weeks to go until largest National Low Carbon Vehicle Event, Cenex-LCV2015
Anna Soubry, MP Minister for Small Business, Industry and Enterprise to give keynote address
Loughborough, UK – 26 August 2015
Cenex – the UK's first Centre of Excellence for low carbon and fuel cell technologies and the organiser of the UK's largest technology showcasing and networking event for the UK low carbon vehicle community (www.cenex-lcv.co.uk), will be hosting its annual national low carbon vehicle event, Cenex-LCV2015, in just two weeks' time. Taking place in Millbrook on 9th -10th September 2015, the event is set to attract over 2,500 delegates, and comprises of a comprehensive seminar programme, a technology exhibition with broad B2B focus, a Ride & Drive in a test track environment and networking activities.
Highlights of the two-day event include:
Anna Soubry, MP Minister for Small Business, Industry and Enterprise will be speaking in the main plenary between 10:35 and 10:45 on 9th September. She will also tour the exhibition
Keynote addresses from Dr Wolfgang Epple, Jaguar Land Rover; Dr Thomas Becker, BMW; Graham Hoare, The Automotive Council Technology Group and Dr Ruth McKernan, Innovate UK
Jaguar Land Rover will run an open workshop on the Evoque_e project on the afternoon of the 9th September
The Sustainable Vehicle Technology Conference will take place on 10th September in the seminar dome
Innovate UK will run an open workshop on the Low Carbon Truck Trial on the afternoon of the 10th September
A delegation of international visitors attending as guests of the Automotive Investment Organisation of UK Trade and Investment 
Robert Evans, CEO of Cenex said, "We look forward to welcoming delegates to Cenex-LCV2015 next month. A lot of planning has gone into the LCV event to ensure it remains relevant and worthwhile to all those in the sector. Notable changes this year include a more diverse and comprehensive seminar programme including over 100 presenters across four parallel sessions. We have also extended the steering pad resulting in more vehicles available for a ride & drive experience; added a technology showcase in Hall 2 and also added a seminar presentation zone in Hall 2. Every year we take our post-event feedback seriously to ensure the LCV event meets the requirements and expectations of all who attend. We hope that LCV2015 will be your best yet!"
Joe Greenwell, CEO of UKTI's Automotive Investment Organisation said, "The UK has a globally recognised research and development environment for advanced propulsion and light weighting. Over £1 billion of industry and Government money is being invested in the Advanced Propulsion Centre to power the design and commercialisation of low-carbon engines and transmissions, while a further £900 million in subsidies and infrastructure is being provided for ultra-low emission vehicles. LCV provides the ideal platform to showcase this expertise to the world."
At the show UK Trade & Investment will be offering UK companies the opportunity to meet with a delegation of international companies from a number of markets, with the specific purpose of encouraging business development discussions between the UK and our overseas guests. Join them in the UK Pavilion in Hall 3 on stand C3-208 to find out how UKTI is able to support foreign investment and international trade activity.
To view details of UKTI activities at LCV2015, and to book 1-2-1 meetings with buyers and trade experts visit www.events.ukti.gov.uk/low-carbon-vehicle.
To keep up to speed with Cenex's eighth Low Carbon Vehicle event, LCV2015, visit www.cenex-lcv.co.uk, or follow @LCV_event on Twitter.
Posted: 26/08/2015