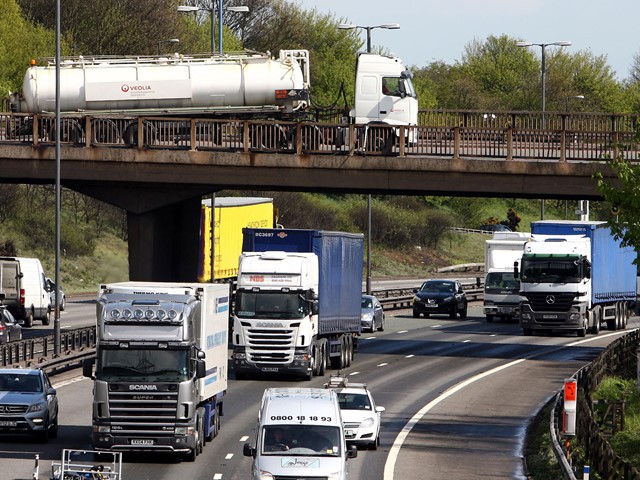 Project Brief
Clean, hydrogen powered heavy goods vehicles (HGVs) could become a reality on UK roads.
The H2GVMids project brings together all of the elements of developing a hydrogen fuel cell (HFC) 44 tonne HGV solution for the Midlands.
It will identify all of the necessary infrastructure, including hydrogen refuelling stations, developing the business case and delivery system, and establishing a trial lease system for truck operators.
The funding awarded to the project has been delivered by Innovate UK on behalf of the Department of Transport, and is part of a wider programme of hydrogen transport demonstration projects in road and rail that have been launched by the government
Other partners are: Horiba-Mira, Arcola, Adelan, Intelligent Energy, MDST, ITM, Toyota, Midlands Connect, Midlands Energy Hub, Tyseley Energy Park, WMCA, Nottingham City Council, University of Birmingham, and University of Nottingham
Objectives
The project will
Develop an assessment of the scale of truck operation, green hydrogen refuelling infrastructure, the HFC 44 tonne HGV characteristics and performance, the requirements of logistics organisations, a detailed understanding of HFC logistics routes, the skills needed to deliver an operational fleet and an evaluation of the existing local supply chains with a gap analysis.
Create a trial business plan for these vehicles, at scale, within the midlands including TCO modelling, suggested trial size and scope, and leasing investment models
Deliverables
This will result in a set of operating models including a leasing approach and a cost assessment for the delivery of a  100+ truck scale demonstrator with logistics and delivery routes running across the Midlands.The output will be a detailed green book ready report which sets out the business case for investment, builds confidence for private sector investment and identifies areas where there is optimal need for public sector investment to offset risk and costs associated with transitioning a new product to market.Cenex will be responsible for defining the end user requirements for the HFC 44 tone articulated HGV as well as the scope of a future trial including planning, data assessment requirements and total cost of ownership modelling. Cenex will also build on their previous work with Midlands Connect and Midlands Energy Hub in order to identify potential hydrogen refuelling locations across the midlands.